Senator Akpabio Entered Eket,See What The His People Did To Welcome Him
The Honourable Minister of Niger Delta Affairs, Senator Godswill Obot Akpabio visited Eket Senatorial District on Saturday, 10th April, 2021 and the people welcomed him in a grand style.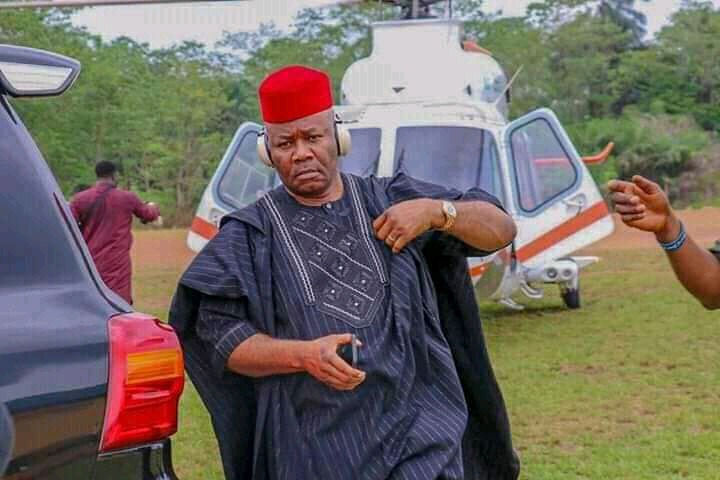 As the Senator entered Eket local government area, which is the Administrative Headquarters of Eket Senatorial District on Saturday, over 5,000 youths in the area danced for the Senator along Farlem Hotel Auditorium road in Eket LGA, Akwa Ibom State.
The Minister who went to the district for the inauguration of the newly formed Akwa Ibom Democratic Forum was surprised at the warm welcome which the people gave to him.
The youths of the area displayed so many cultural plays and dance in their fit to give a befitting welcome to the Senator. They sang a lot of songs which suggested that Akpabio's coming to their area would bring more good things to them.
They described Senator Akpabio's Democratic Forum as the Biblical Noah's Ark as they assured that they won't miss the 'ark' for anything.
The team leader said; "Eket People, male and female, rebuke hunger, stinginess and oppression. We won't miss this Noah's Ark this time, come rain, come sun".
Akpabio who motioned his acceptance of the people's accolades waved at them and proceeded to the inaugural venue where the inauguration of the forum took place.
The Akwa Ibom Democratic Forum is a new political support group formed by Senator Godswill Obot Akpabio to enable the people benefit the political class and throw which the leaders can give dependable leadership to the people.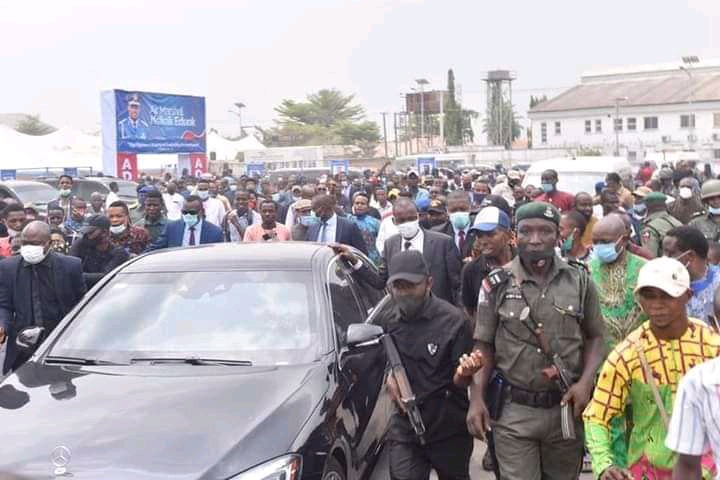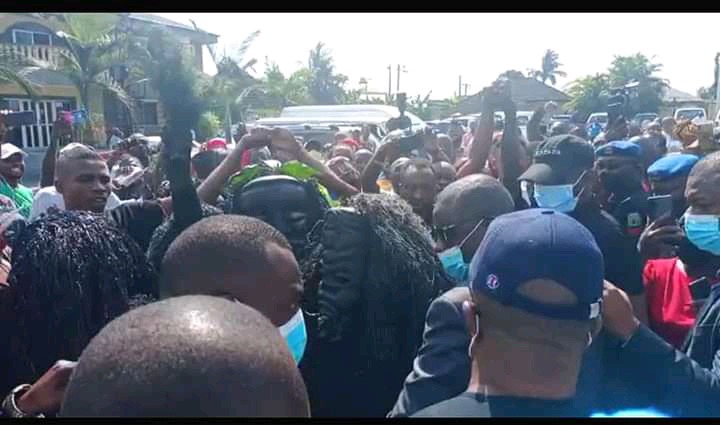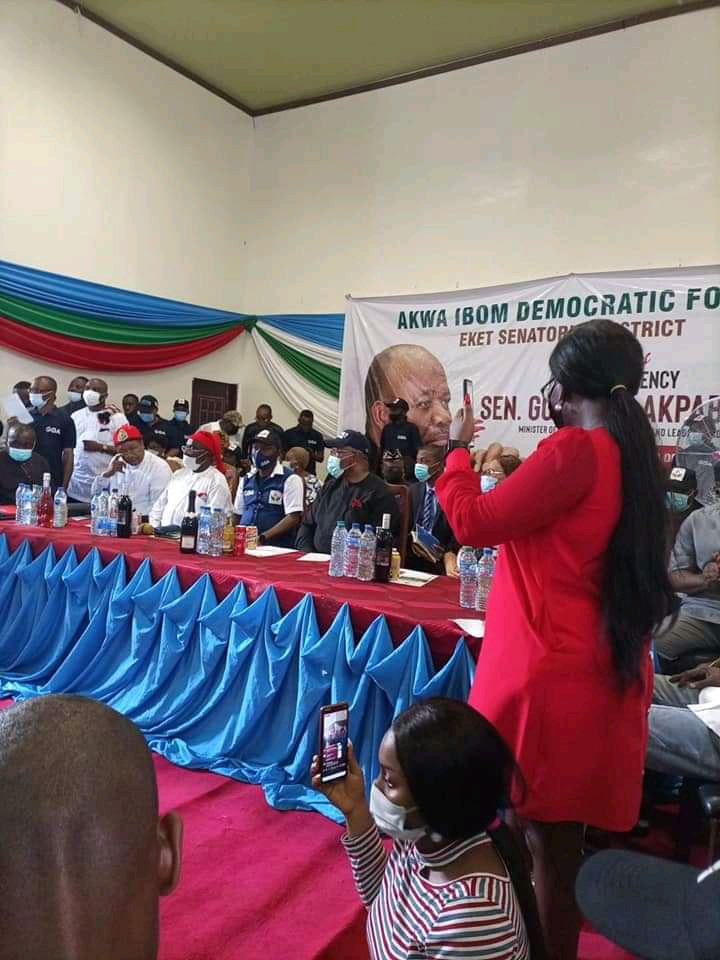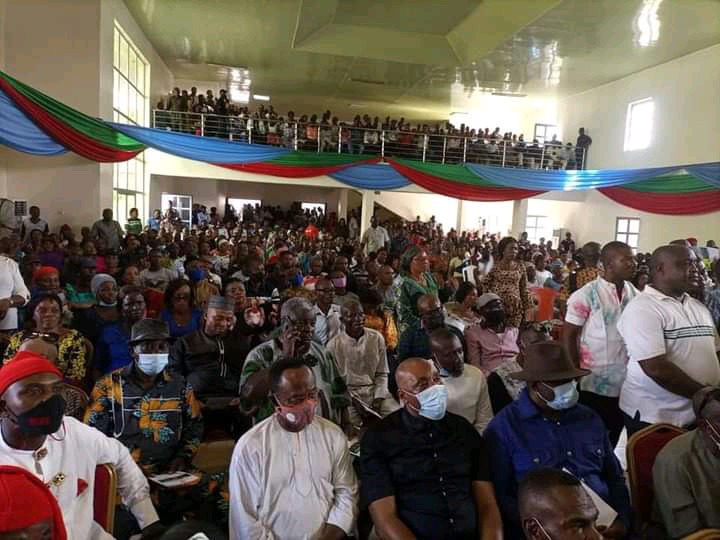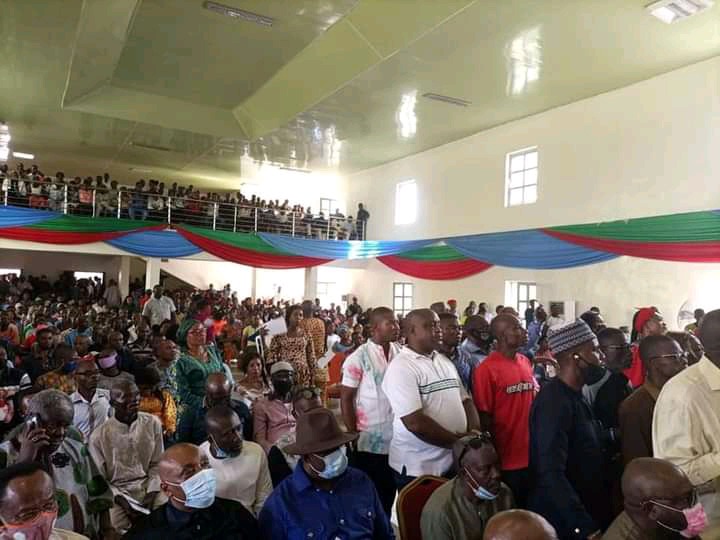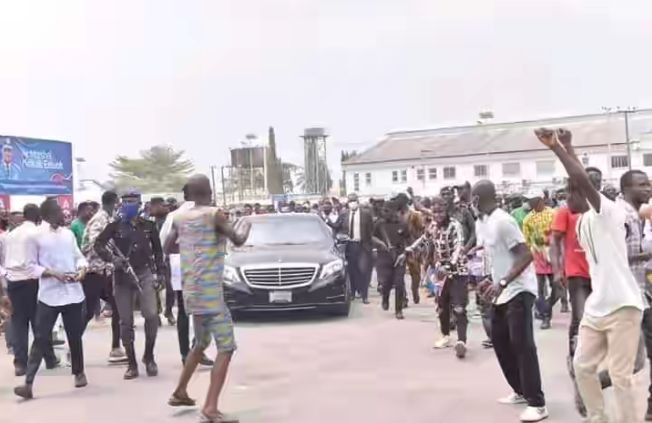 Akpabio has always been warmly received by the people of his state whenever he enters the state. Despite having left office as the governor of the state six years ago, his legacy in all the areas within Akwa Ibom State can never be forgotten in a hurry