Ada Jesus Could Not Walk With Her Leg After A Native Doctor Allegedly Cursed Her, Read What A Man Promised Her
The story of Ada Jesus is indeed an interesting one. This beautiful comedian at a point in her career was one of the best in the comedy industry. At a time, Ada Jesus was making a lot of money from her comedy skits
Although Ada Jesus was loved because she was funny, her fame however clouded her eyes. At a time, Ada Jesus started insulting some well-known personalities. She insulted Chi Marine, a well-known Igbo-based native doctor. As if this was not enough, she also insulted Rita Edochie.
After the native doctor cursed her, Ada Jesus could not walk with her legs again. The young girl's body began to swell. It got to a point that she began to ask questions around.
This was when people, native doctors advised her to go back and ask Chi Marine and Rita Edochie for forgiveness.
Ada Jesus however asked for forgiveness and now she is forgiven. Although they forgave her, her illness, however, did not depart her.
Presently, a man identified as Marksman Chinedu has agreed to help Ada Jesus. The good Samaritan made this promise after coming across pictures of Ada Jesus on Facebook. Here is what he said, "I am fully behind you financially to any amount even foreign health care, man should not play god in another life", he said.
Here is a screenshot;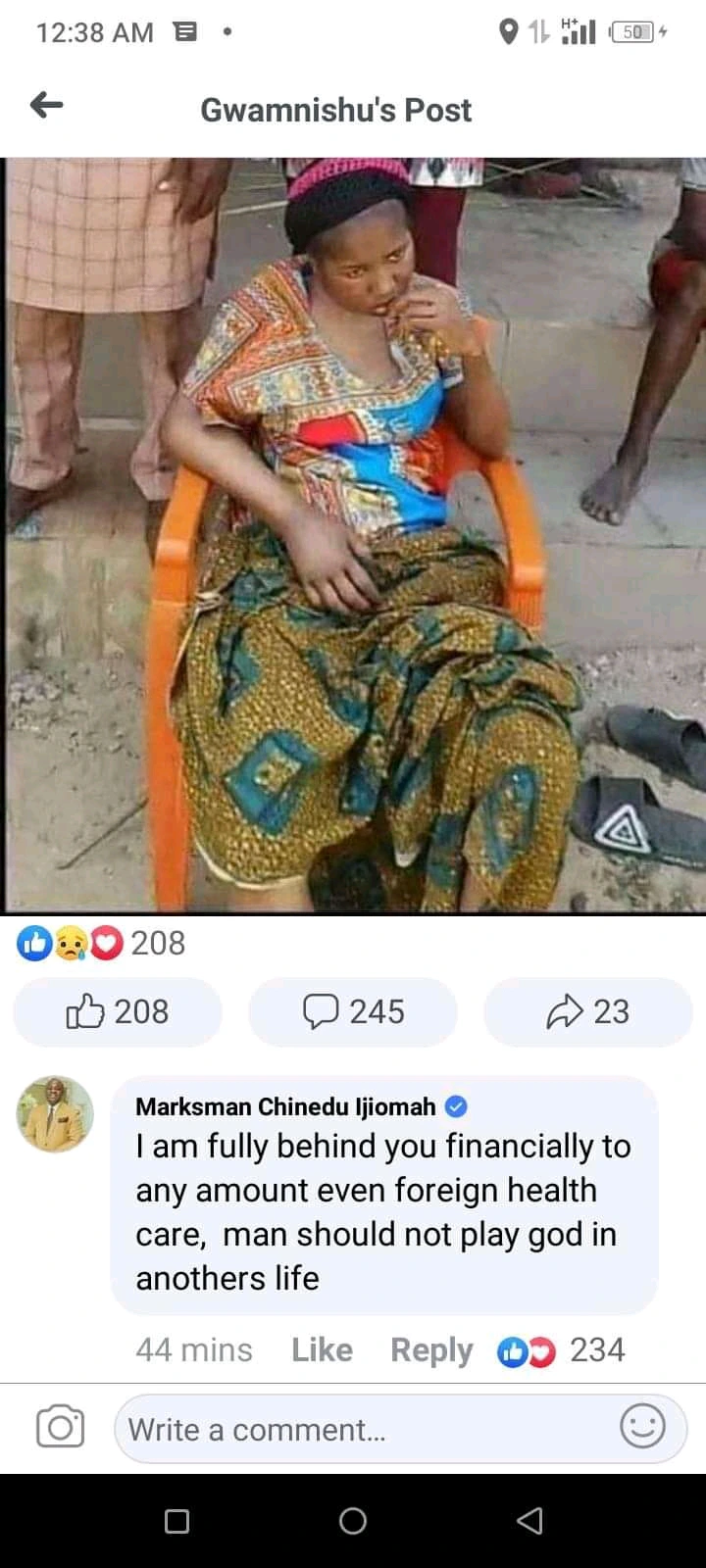 This post has however attracted much attention so far as many people are reacting to it. The majority are thanking Marksman Chindu Ijeoma for promising to help the young girl.
What do you think?.
• Do you think that this man is good?.
• Do you think that the native doctor should be blamed for what happened to Ada Jesus?.
Here are some pictures;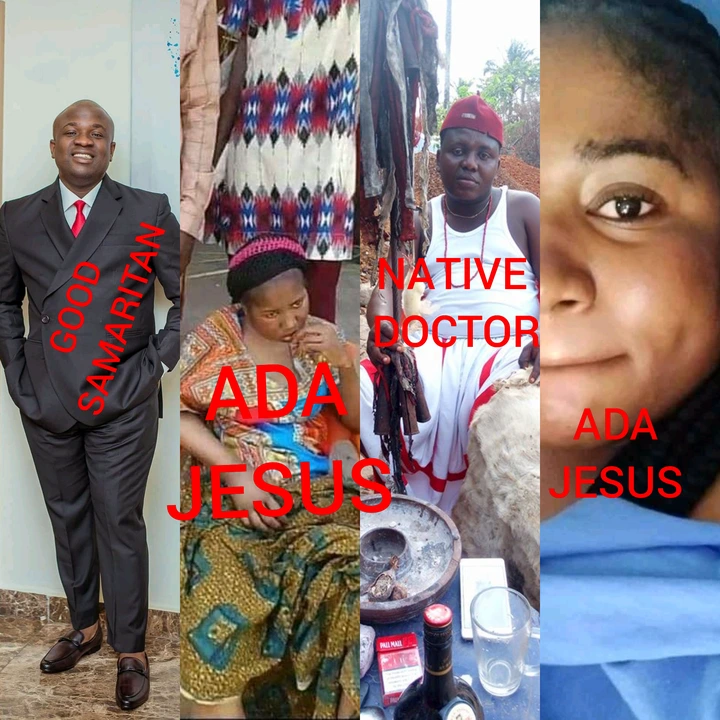 • Here are some pictures of Marksman Chinedu;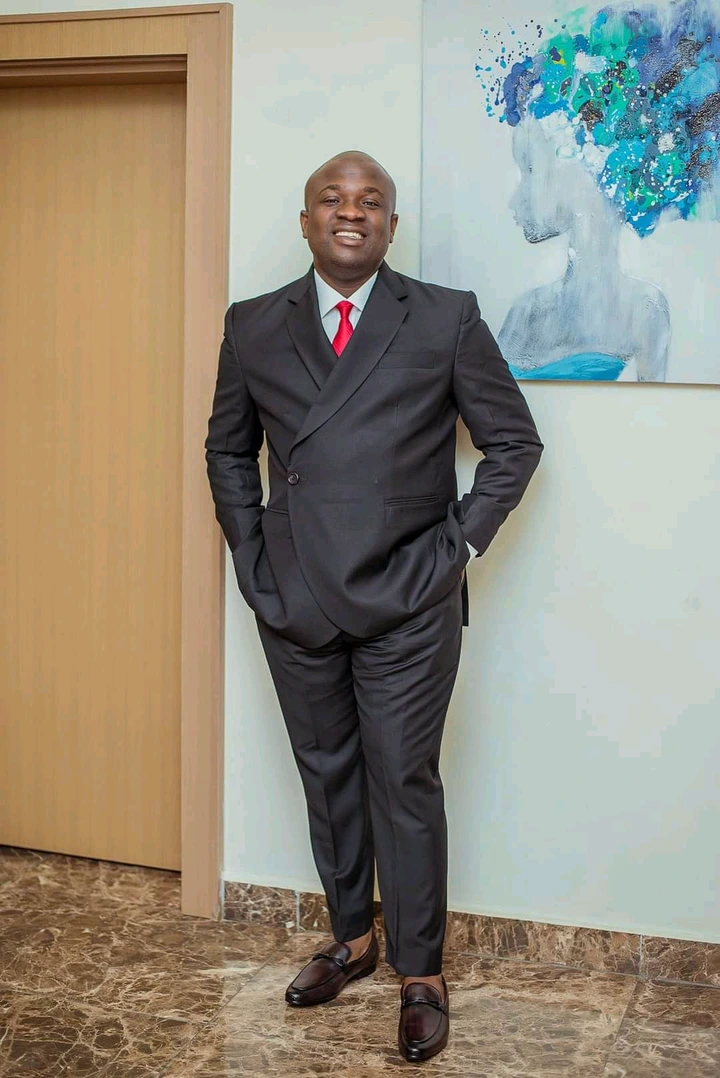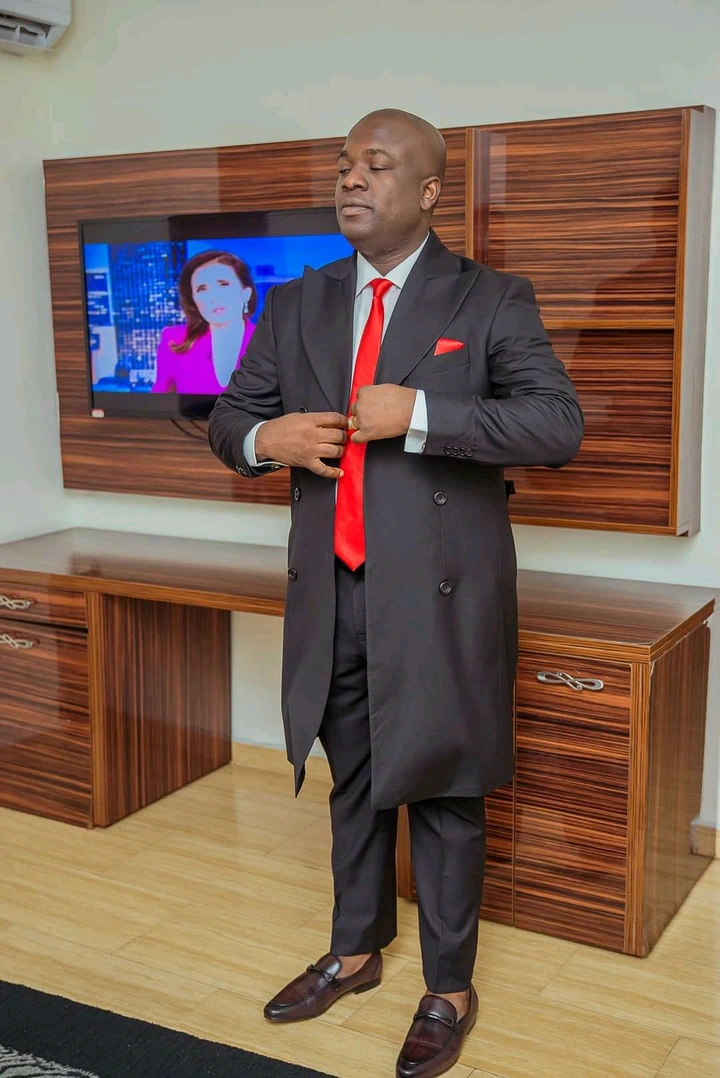 • Here are before and after pictures of Ada Jesus;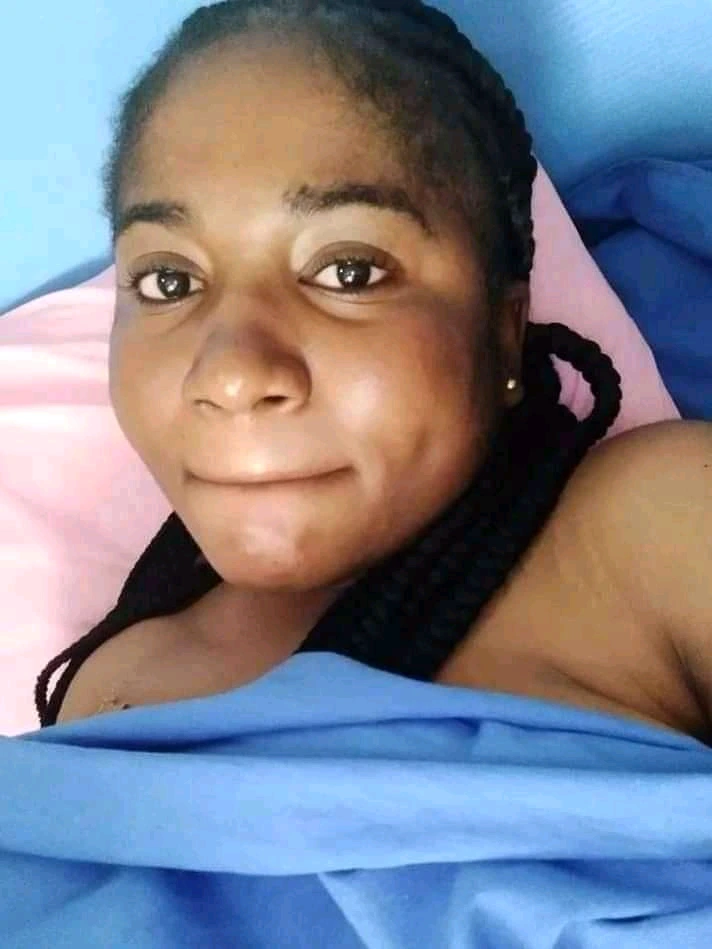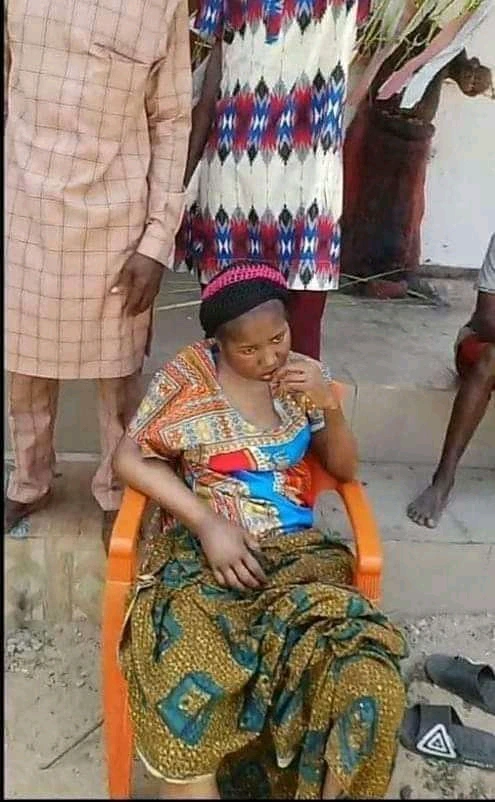 • Picture of Native doctor Chi Marine;