Hours After Owerri Prison Was Set Ablaze, See What Nnamdi Kanu Said That Stirs Reactions
It's no longer a new story in Nigeria that Owerri Prison was set ablaze by unknown gun men earlier today.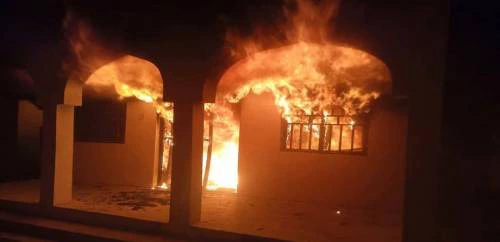 Over 2000 inmates was allegedly said to be free from the prison. However, few hours after this incident happened, The leader of IPOB "Mazi Nnamdi Kanu" Reacted to the incident.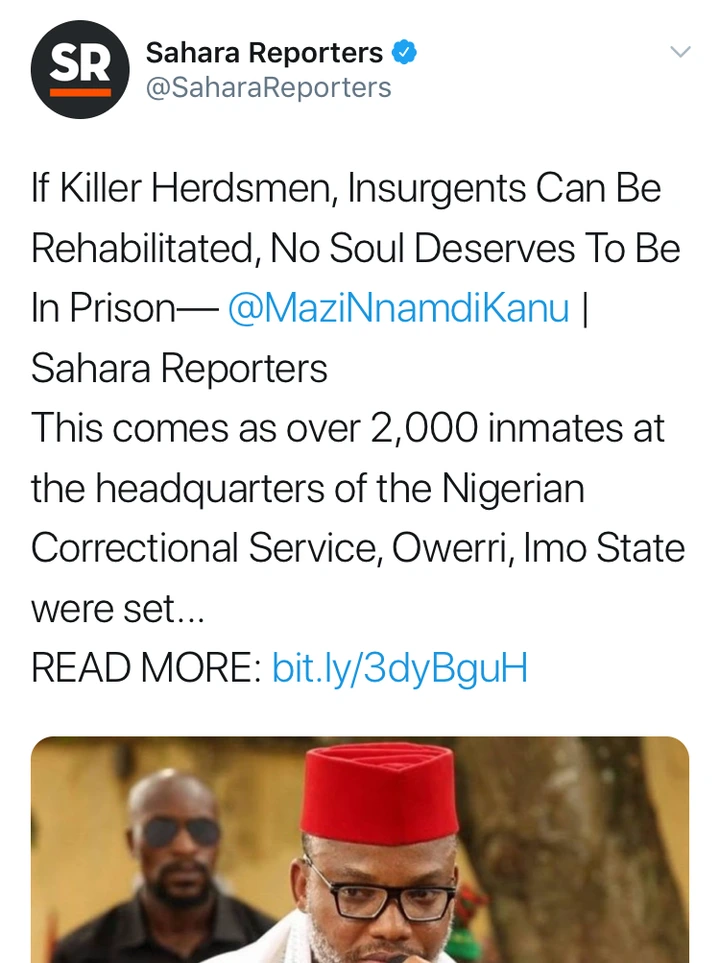 According to a post shared by Sahara Reporters, Nnamdi Kanu said that "If Killer Herdsmen, Insurgents can be rehabilitated, no soul deserves to be in prison".
After Nnamdi Kanu reacted to the Owerri Prison attack, it was being shared by Sahara Reporters, Lots of Nigerians have been reacting about the incident. Some people were actually in support of the attack by the hoodlums, why some people condemned the attack of the prison.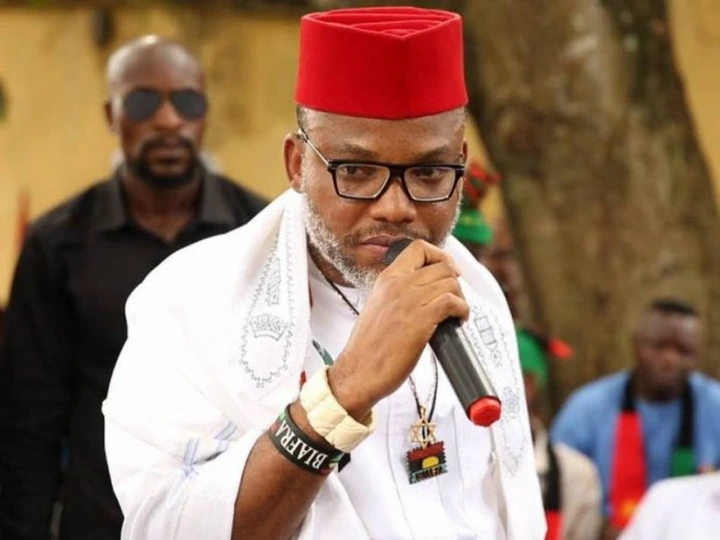 The fact remains that we condemned the release of prisons inmates as that endangered the life's of more Nigerians. Nigeria is already struggling for insecurity and releasing of prison inmates might make it worst.
Here are how some Nigerian reacts to what Nnamdi Kanu said.