How Can Someone Be Earning 600m As Salary – Angry Nigerian Protests
Poverty rate in Nigeria is nothing to write about at all as over 50% of Nigeria population are living in abject poverty. Hardly could these group is people afford 3 square meal not to talk they eating want they wish to eat
This issue tends to infuriates Nigerian whenever they hear about politician earning huge some of money in their office as tends to believe such politician is embezzling the nation's money and this is exactly what happened when Kemi Olunloyo revealed the amount some politician are earning as salary.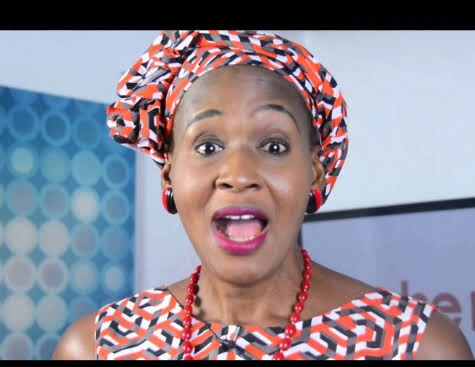 Kemi Olunloyo tweeted in her twitter account that Senator David Mark and Bukola Saraki were politician that are the highest earners as a senator in Nigeria.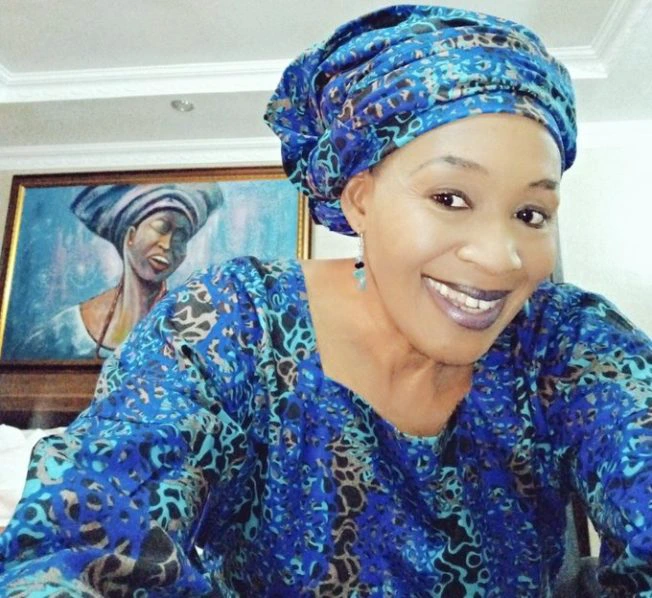 She revealed that the earn a huge some of 600 million Nigeria Naira with another #1.5Billion as location allowance. Kemi Olunloyo said no wonder many politicians are craving for the post of senate.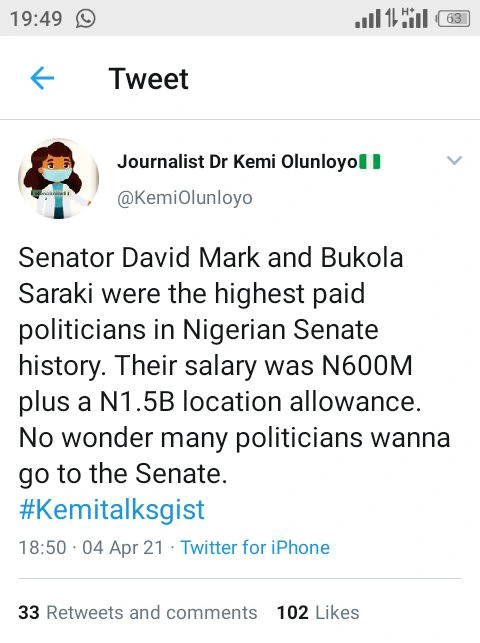 While reacting to this post, a user who seems dissatisfied with this commented that how can they earn such amount while many are dieing of hungers in Nigeria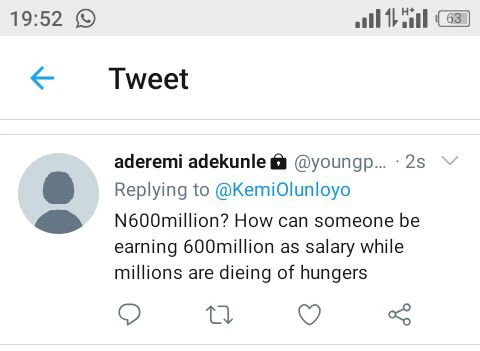 See more reactions below;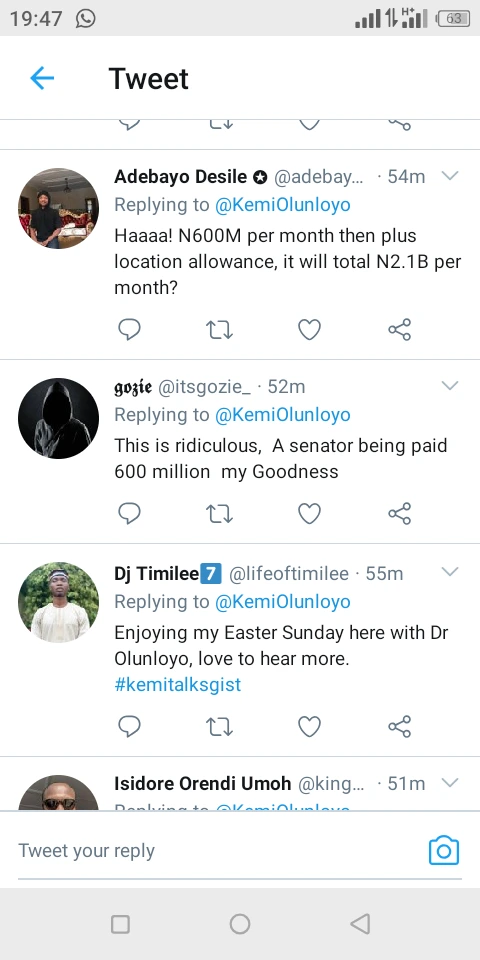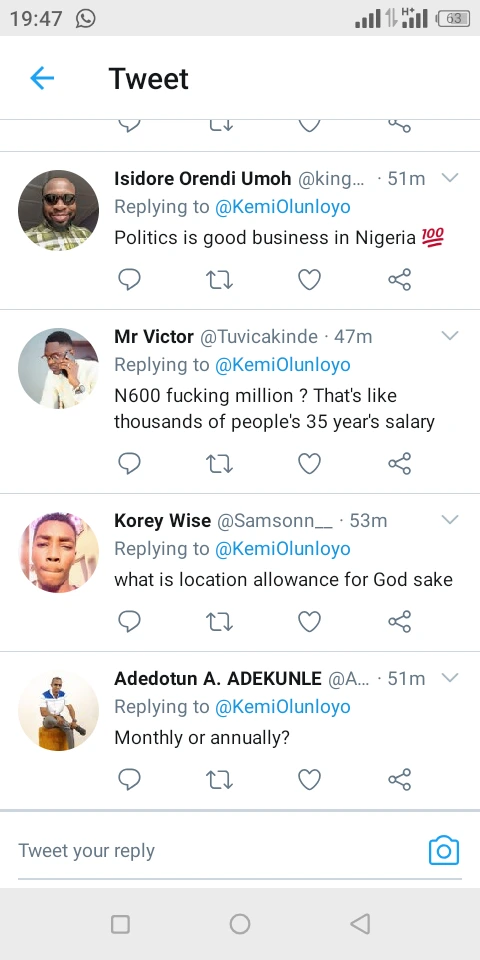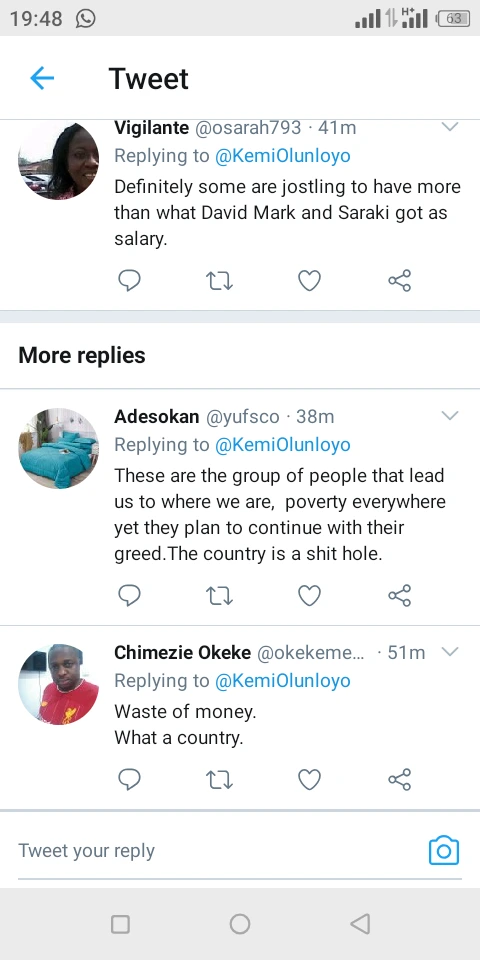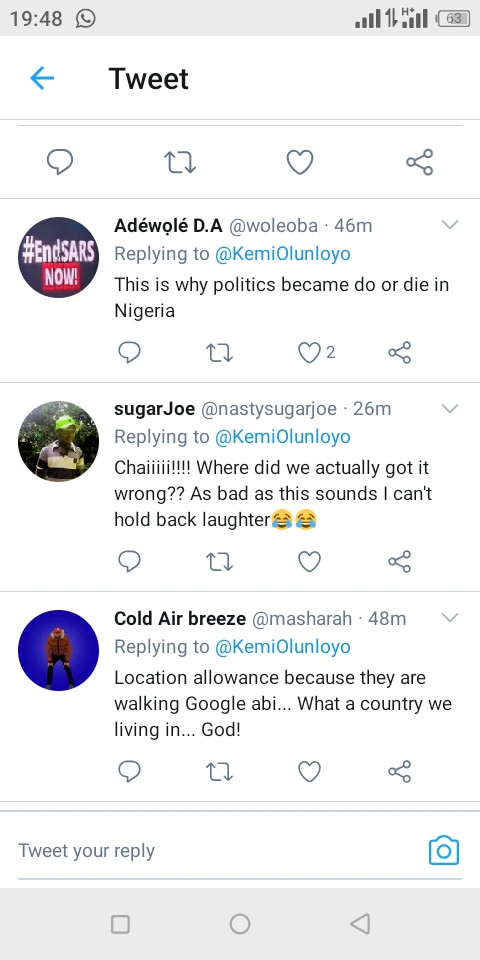 If this is truly the amount those people earned as salary, I personally think that the first problem Nigeria have to fix.