Chief Femi Fani-Fakayode's estrangled wife Precious Stuns In New #Photo Says – "This Golden Silence Will Soon Be A Joyful Song"
Silence is golden, there are things that are better left unsaid in order to protect someone that you love or admired. Precious as a mother did not want to say certain things about her personal matter. She believe that all will be fine someday. She is the only one who know what she is passing through presently and she is optimist that she will sing a new song very soon.
Sometimes one need to speak up so that people will help out. Pondering alone about certain issues can lead one into depression. But she prefer to keep certain things to herself.
Anyone's story can change overnight, no matter what one might be going through. So Precious Chikwendu is trying to be happy but her face is saying otherwise in her photo. She is not the ever smiling Snow White, when you check her new photo you will see that she is not looking like her old self when she was with her kids.
Chief Femi Fani-Fakayode's estrangled wife has taken to her instagram page to appreciate her friends and fans who wished her son a happy birthday. She use the opportunity to share elegant photo of herself. In her message, she disclosed that she is not willing to talk about certain matters, so she will remain silent until there is a turnaround.
Judging by her tone of message, there is the possibility that she is yet to see her lookalike boy. All the photos shared on her page are old pictures of herself with her baby Lotanna. But she is hopeful knowing that one day she will laugh over the pains.
We hope she remain strong for her children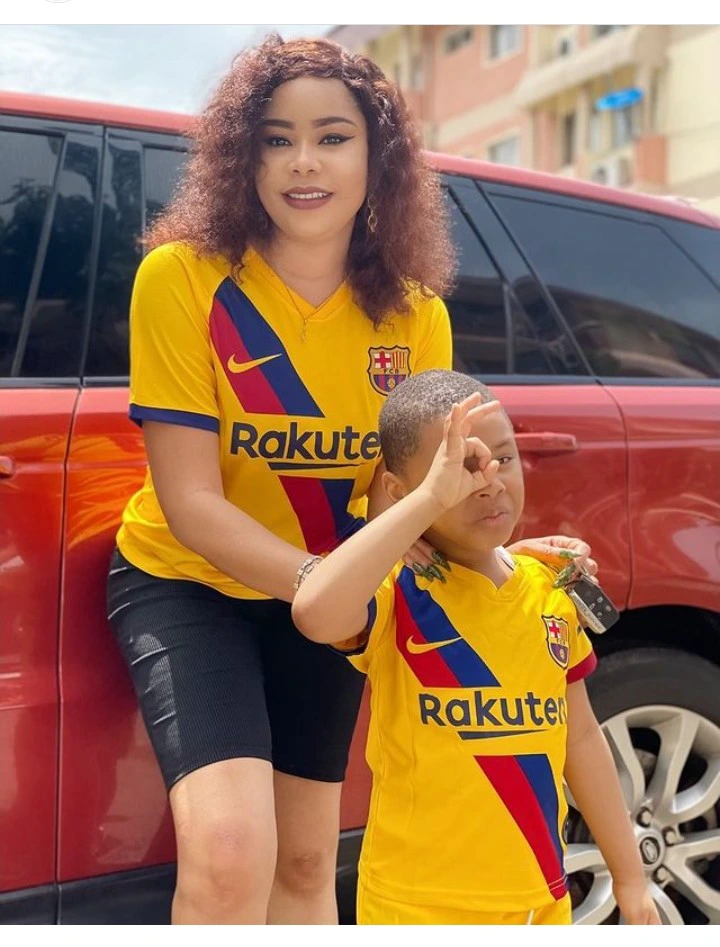 Here is Precious Chikwendu smiling beautifully with her son Aragorn by her side.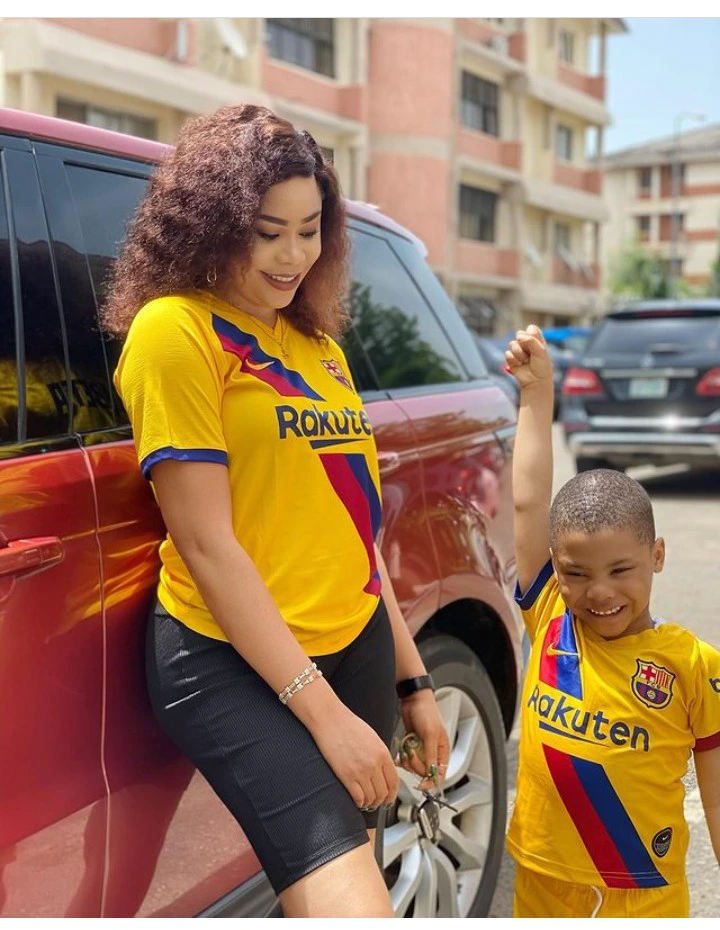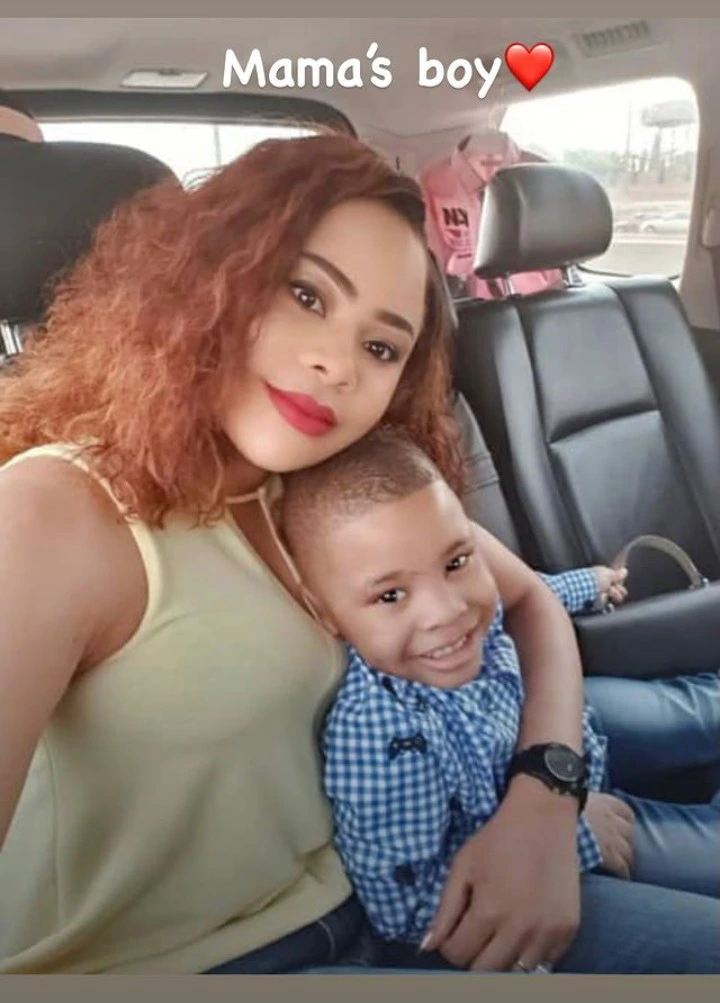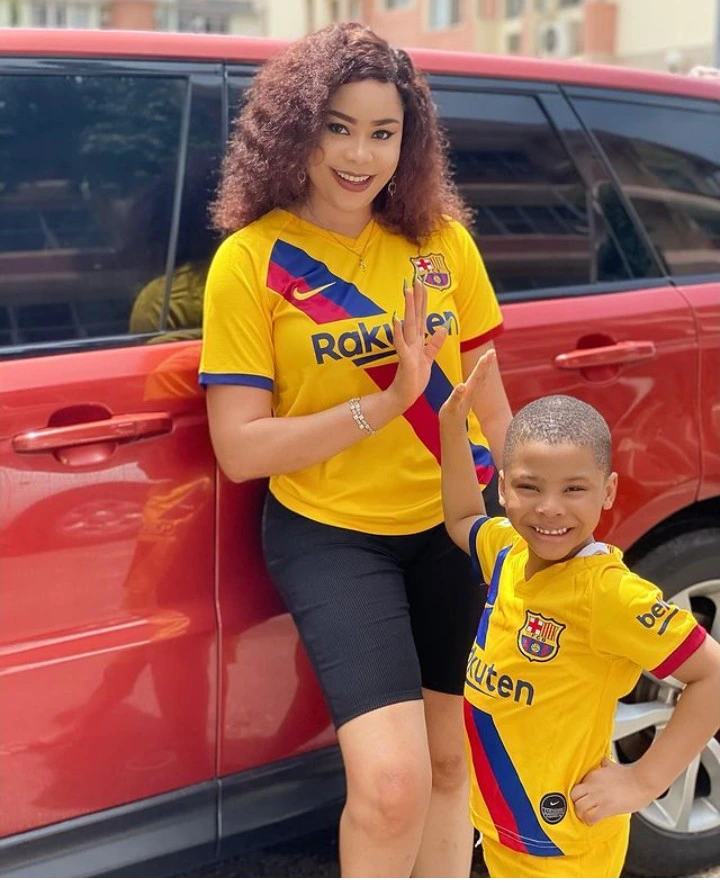 See her message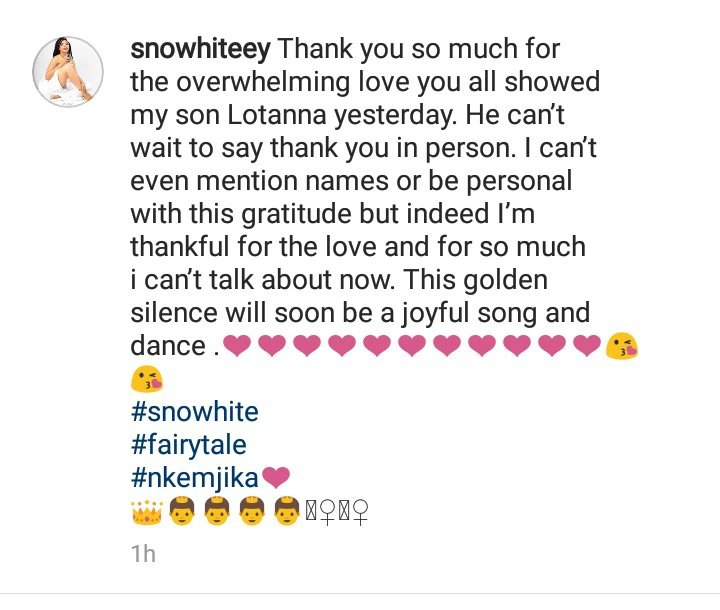 See her stunning picture. The new Precious Chikwendu.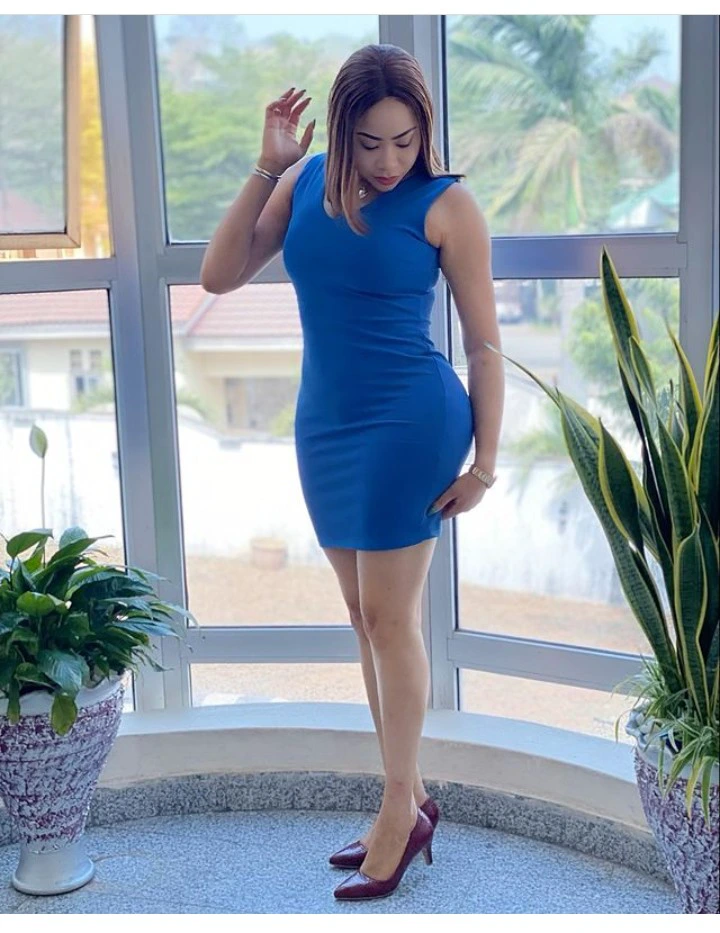 May her joy be restored very soon. She is still young and beautiful, she deserves nothing but the best.