Throwback: I inherited spiritual powers to command guns from my Father, it's Biblical – Igboho
Sunday Igboho is a man that needs no introduction to many. The popular Yoruba Freedom fighter has been in the news for some time now. In an interview he granted to the Tribune three years ago, he spoke on many issues including his spiritual powers.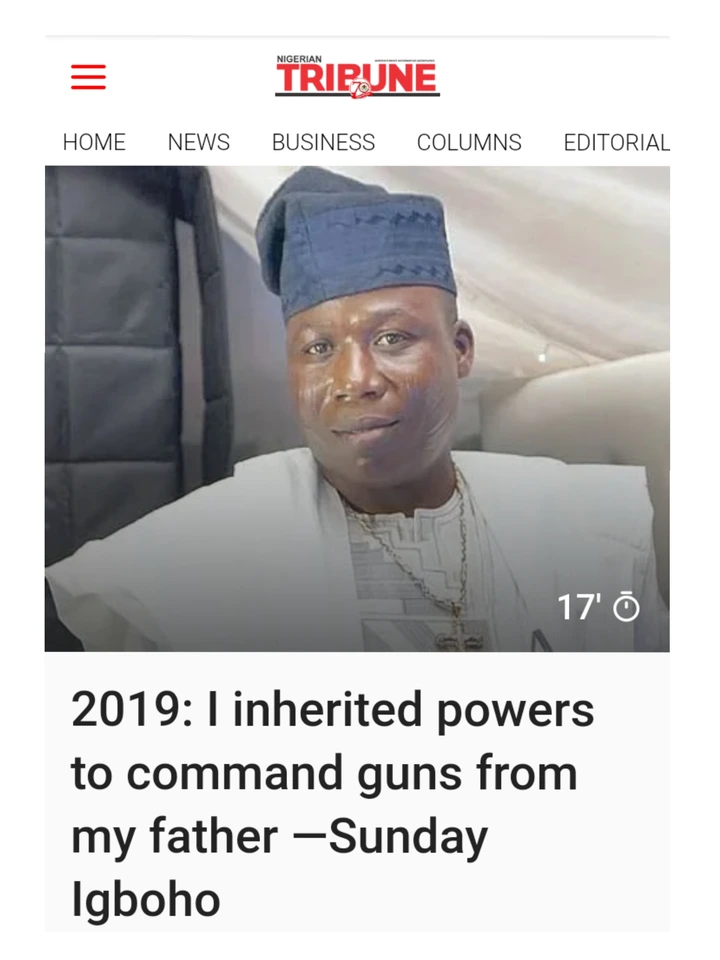 According to Sunday Igboho he was born and baptized a Christian hence his name Sunday. He said his father was a Christian but he was also a popular herbalist. According to him the powers to command guns was transferred to him from his Father. He was also asked why he still practiced black magic as a Christian. He defended himself and said that it was mere protection. According to him, many Bible characters like David, Samson and Moses protected themselves. He said there is nothing wrong in using the mystical powers of nature to good use. He further said that God would not be angry if he uses charms.
He also added that even if he wore charms to church, the Pastors cannot find out.
See Some Excerpts of the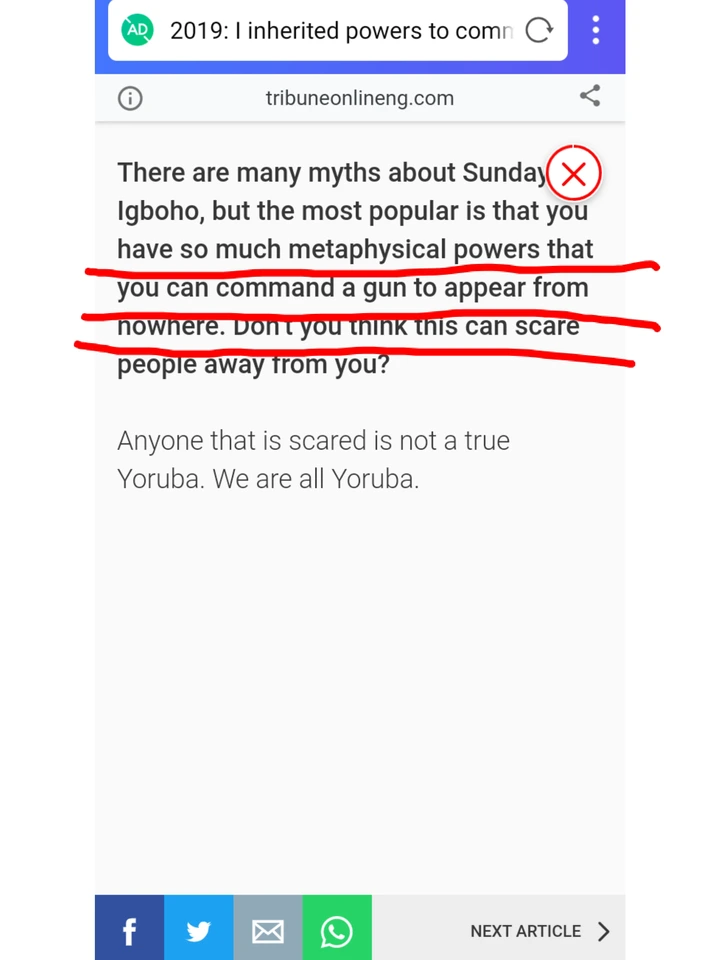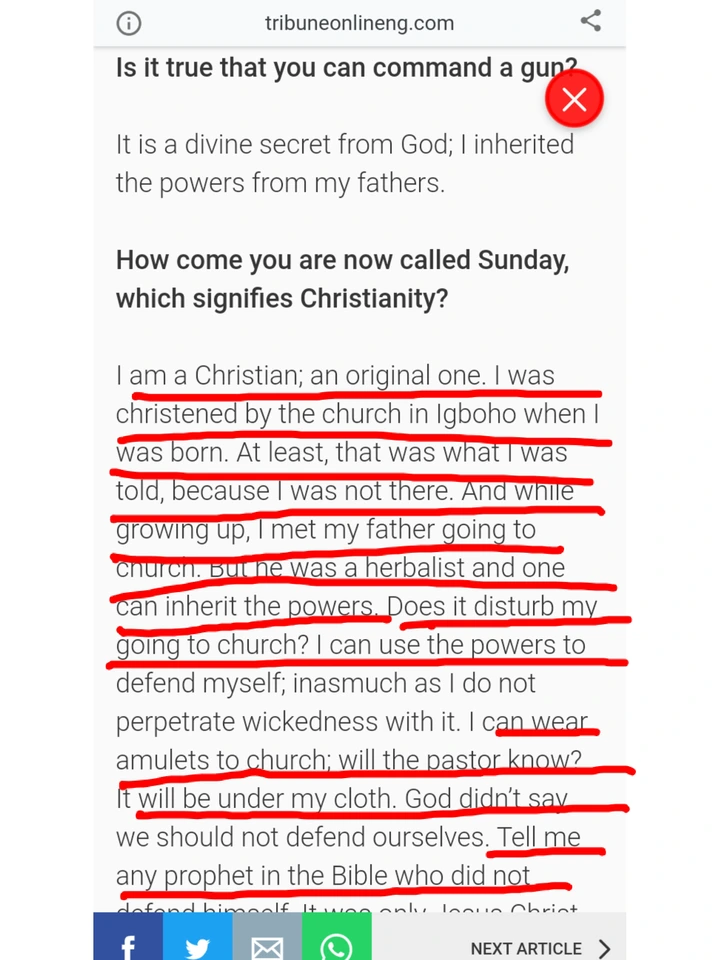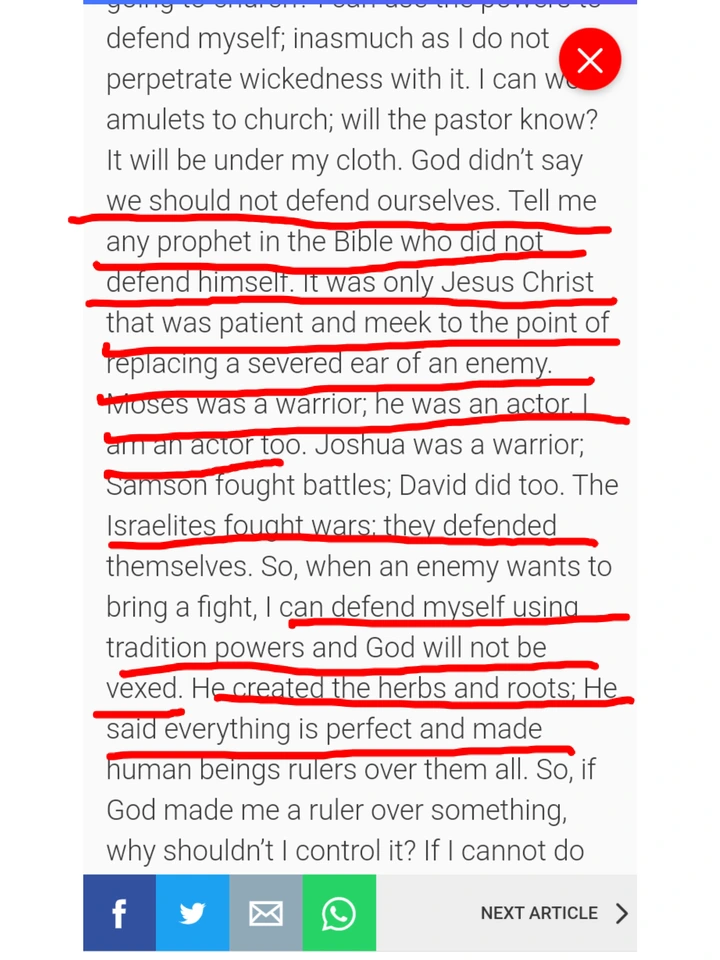 In the interview he also spoke about his political ambitions and his desire to serve the good people of Oyo state, especially the people of Igboho.
Recall that some weeks ago, Sunday Igboho issued an ultimatum to Fulani Herdsmen in the State. According to him they were responsible for many of the crimes in the state.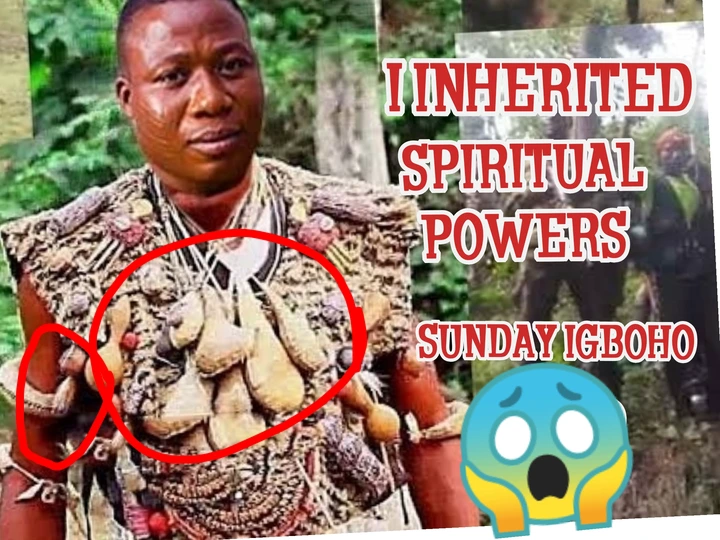 No wonder Sunday Igboho is so confident and brave. He is clearly not a normal man, he possesses spiritual powers.