Few Hours After She Was Ordered To Arrest Sunday Igboho, Read What Oyo CP Said
The verbal punches between the Fulani community and the Yorubas have been the subject of discussion in Nigeria. It began when the Governor of Ondo State, Rotimi Akeredolu gave Fulani herdsmen a vacation order to leave the forest reserves of the state, because he believed they use it to perpetrate various criminal activities.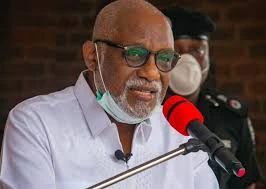 Recently it was reported that there was an uproar in Igangan and Ibarapa in Oyo State, resulting in massive destruction of properties. This uproar came after a freedom fighter, Chief Sunday Igboho paid a visit to these two communities, to check if the Fulanis adhered to his vacation order.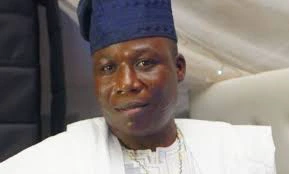 His actions were deemed to be violence inciting, as it was reported yesterday, that the IG of Police, Mohammed Adamu ordered the Oyo State Commissioner of Police, Ngozi Onadeko to immediately arrest Sunday Igboho and transfer him to Abuja. Although the order did not go down well with Nigerians, but it looks like it is the right thing to do, as Ngozi Onadeko has said that all the persons who caused the uproar will be brought to book.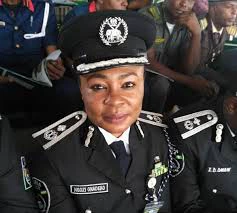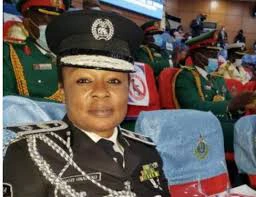 According to PUNCH NEWSPAPERS, Ngozi Onadeko told the youths in the state to be calm and allow the Police do their job, by investigating the crisis that happened a few days back. She promised that those who is responsible for the criminal activities in the state, will be brought to book.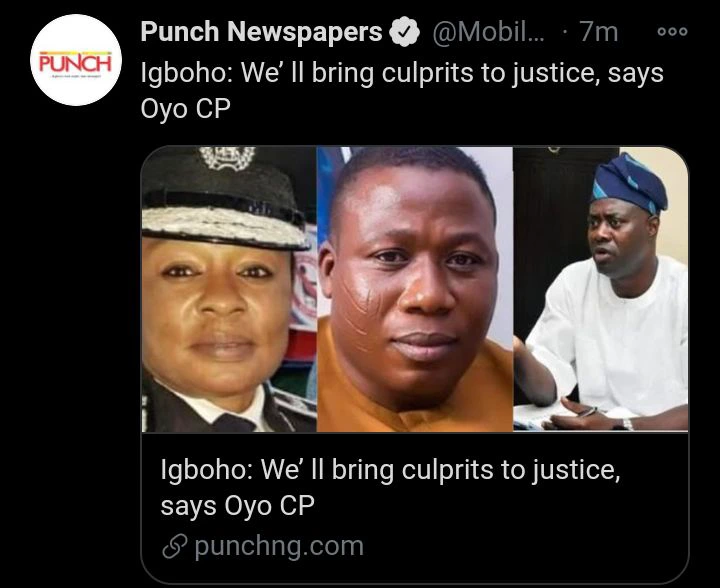 In a statement issued by the Oyo State Police Public Relations Officer, Mr. Olugbenga Fadeyi, the Oyo State Commissioner of Police said " Sadly the relative peace and calmness being enjoyed, due to visibility patrols of the security agencies were truncated by the visit of Sunday Igboho to Igangan about 16:30 hours on 22nd January, 2021.
The visit had culminated in a mob action by some youths in the town,who, armed with different types of weapons, embarked on arson and a beach of peace. In the process, grievous hurt was committed against one of the Police officers, while discharging his statutory duties.
The Commissioner of Police will like to reiterate that the security agencies will not watch while some criminal elements take laws into their hands. Investigation into the arson and the breach of peace, which occurred at Igangan will be investigated to logical conclusion and the culprits shall be brought to justice"