Controversial "Reno Omokri Called And Warned Me To Apologise To Deeper Life On National TV" – Don Davis' Mum
Despite warning by the Magistrate Court, Uyo against making comments or posting any material related to the abuse case of her son, Mrs Deborah Archibong has thrown caution to the wind by posting on the case.
This morning, Mrs Deborah cried out on her Facebook page on how Reno Omokri had called her, warning her to go and apologise to Deeper Life on National Tv and newspaper, that if she does not apologise, that anything she sees, let her take it.
Recall that Reno Omokri had earlier defended Deeper Life Church, stating that he didn't believe Don Davis's mum's version of the molested story as she was gaslighting and blowing things out of proportion. Hence, it is possible for him to call and threaten her.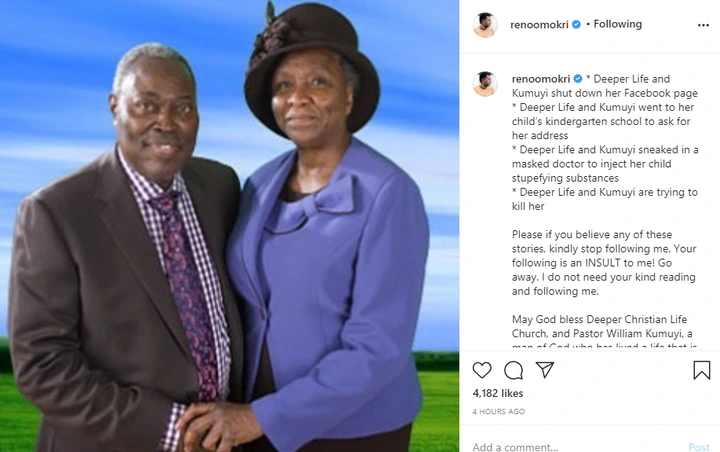 Don Davis' mum further, broke down in tears, telling Deeper life members and their cohorts to leave her alone since the matter is in court and stop troubling her.
Mrs Deborah explained that she already has high blood pressure from the numerous threats she is receiving and begged her enemies to leave her alone.
She also implored her followers on Facebook to beg Reno Omokri to let her be and stop troubling her. She admitted that she is not as powerful bad he is but he should allow the law take its place and stop the unnecessary interference. 
She maintains that she is standing on the part of truth and nothing will browbeat her into silence.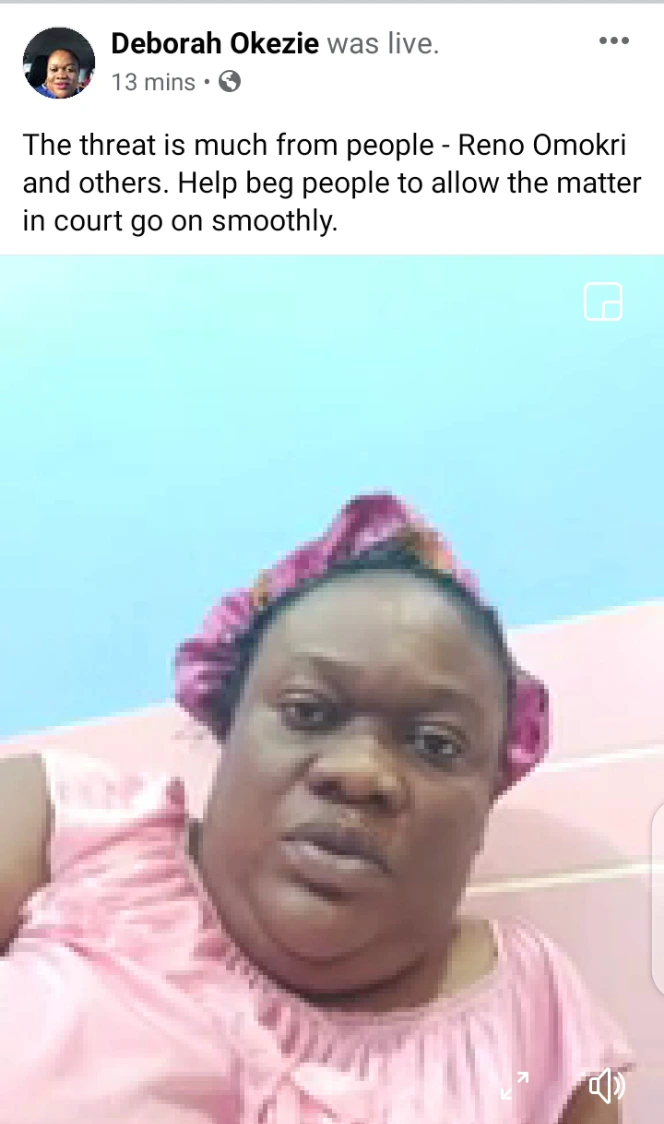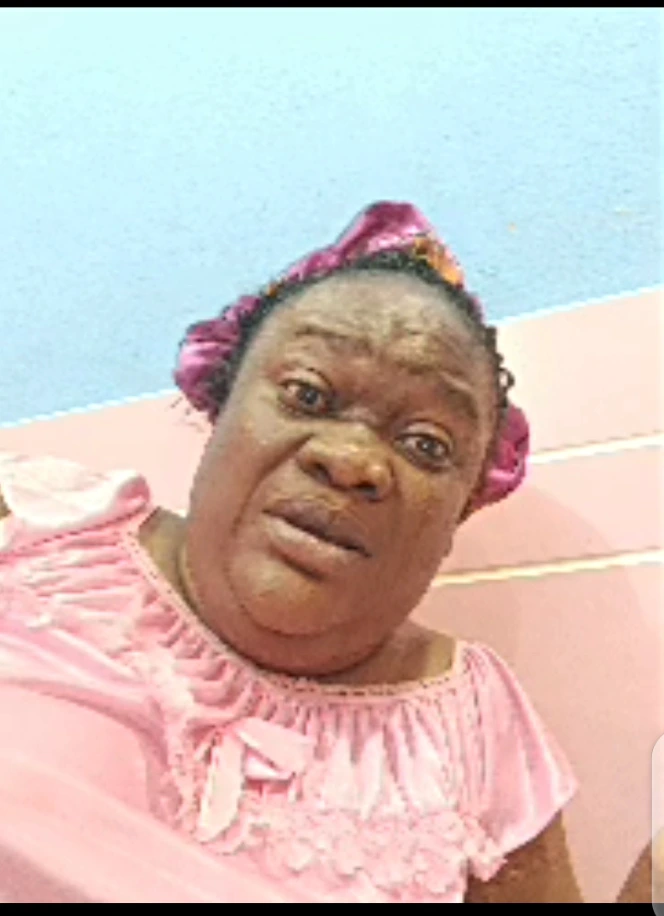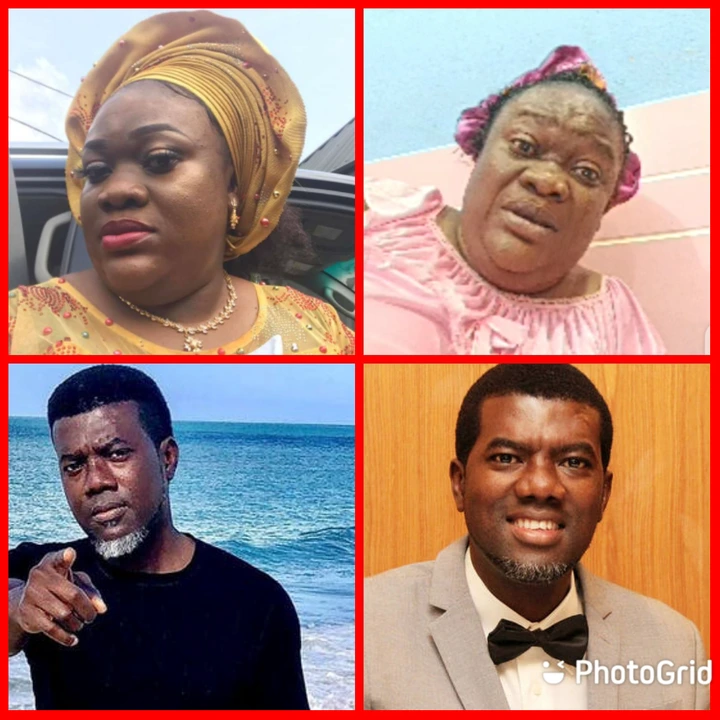 If Reno actually did threaten Mrs Deborah, he went to far to oppress the woman. They should allow the court handle the case and stop threatening the poor woman.
Mrs Deborah is obviously not the type you can shut up. She is very fierce and stubborn and will never give up until her son gets Justice.
Reactions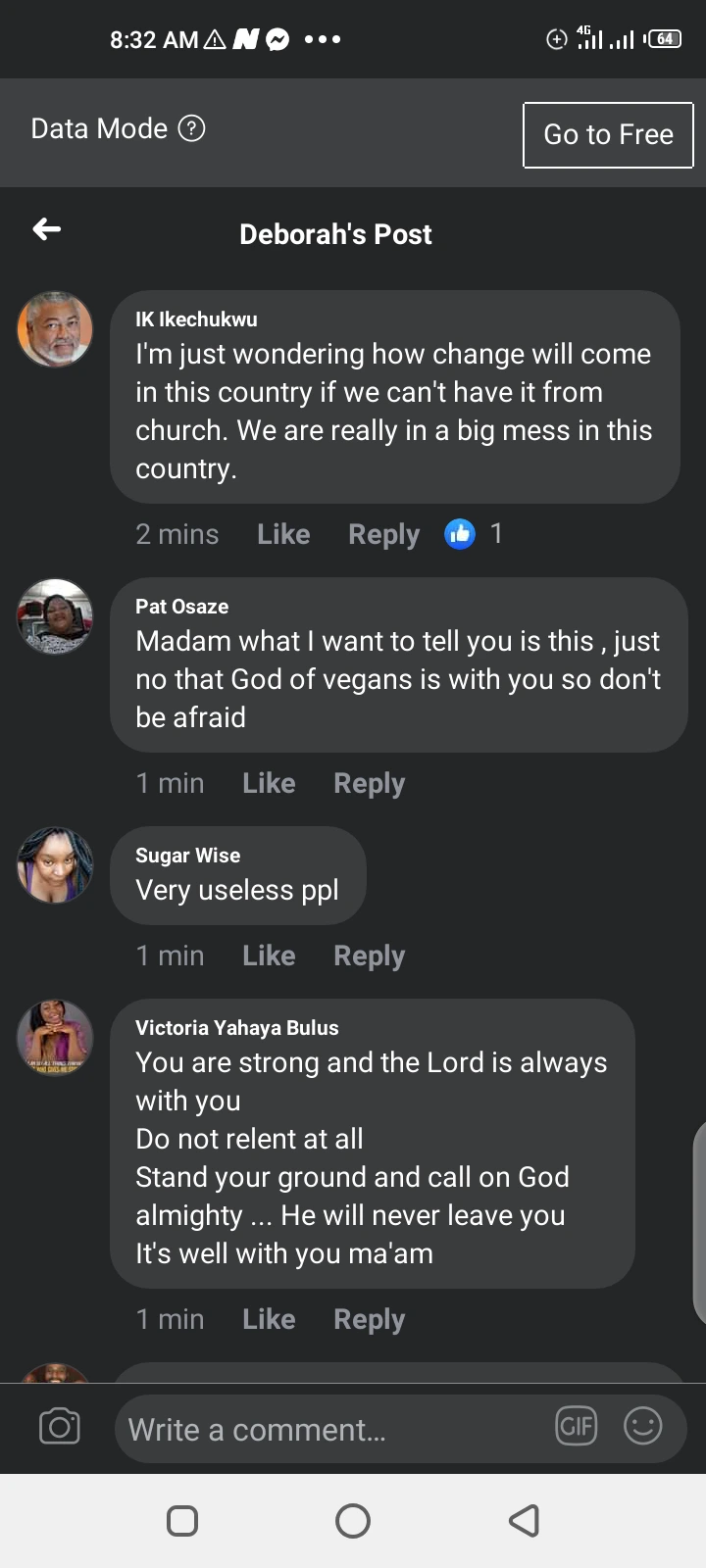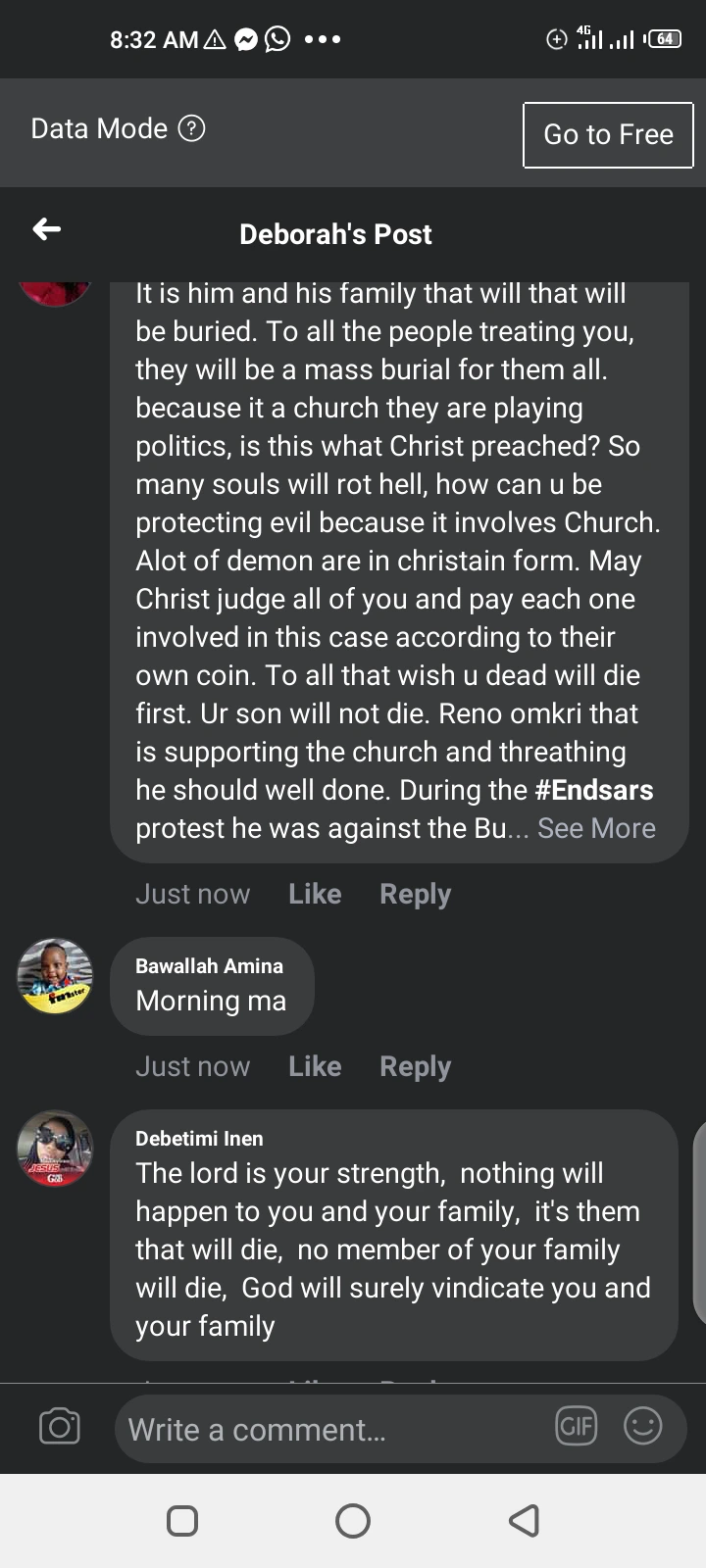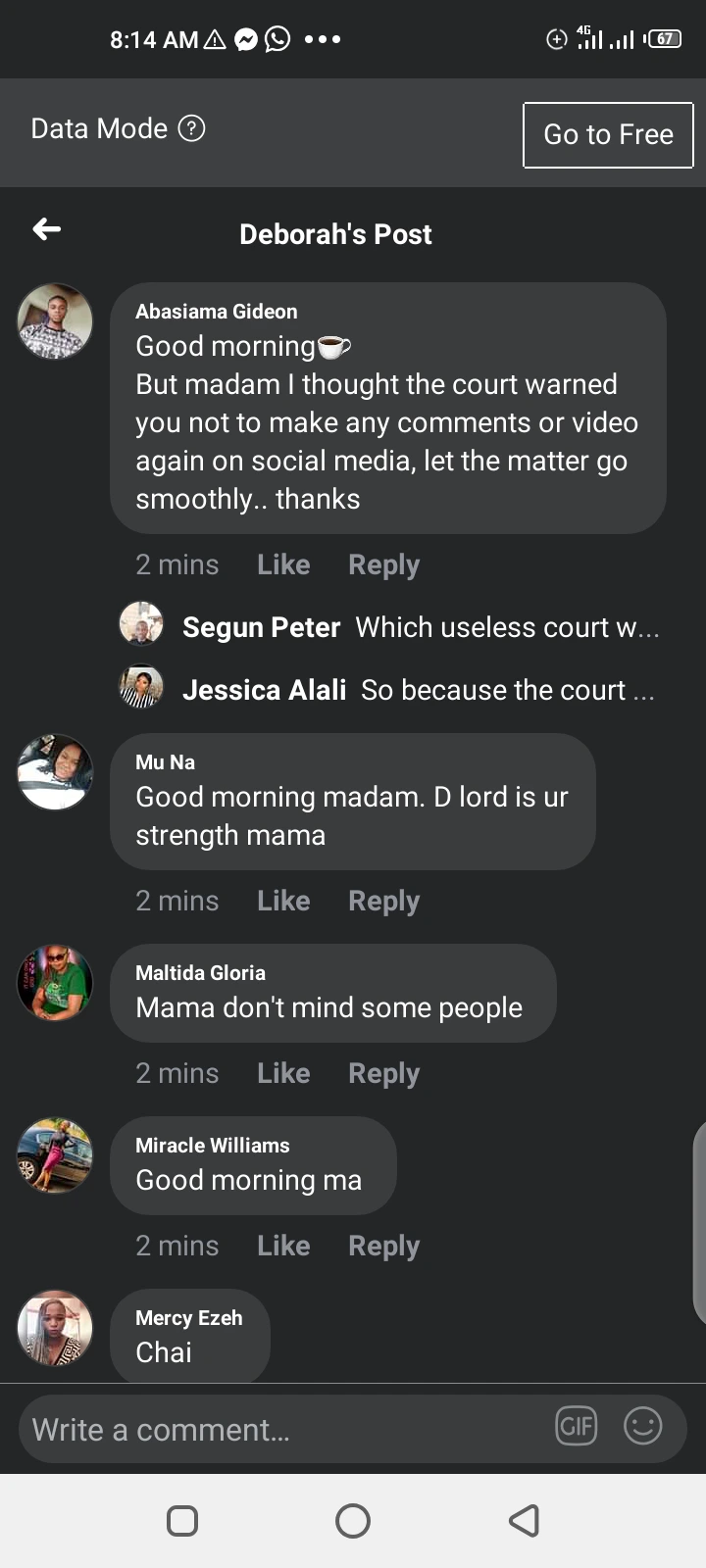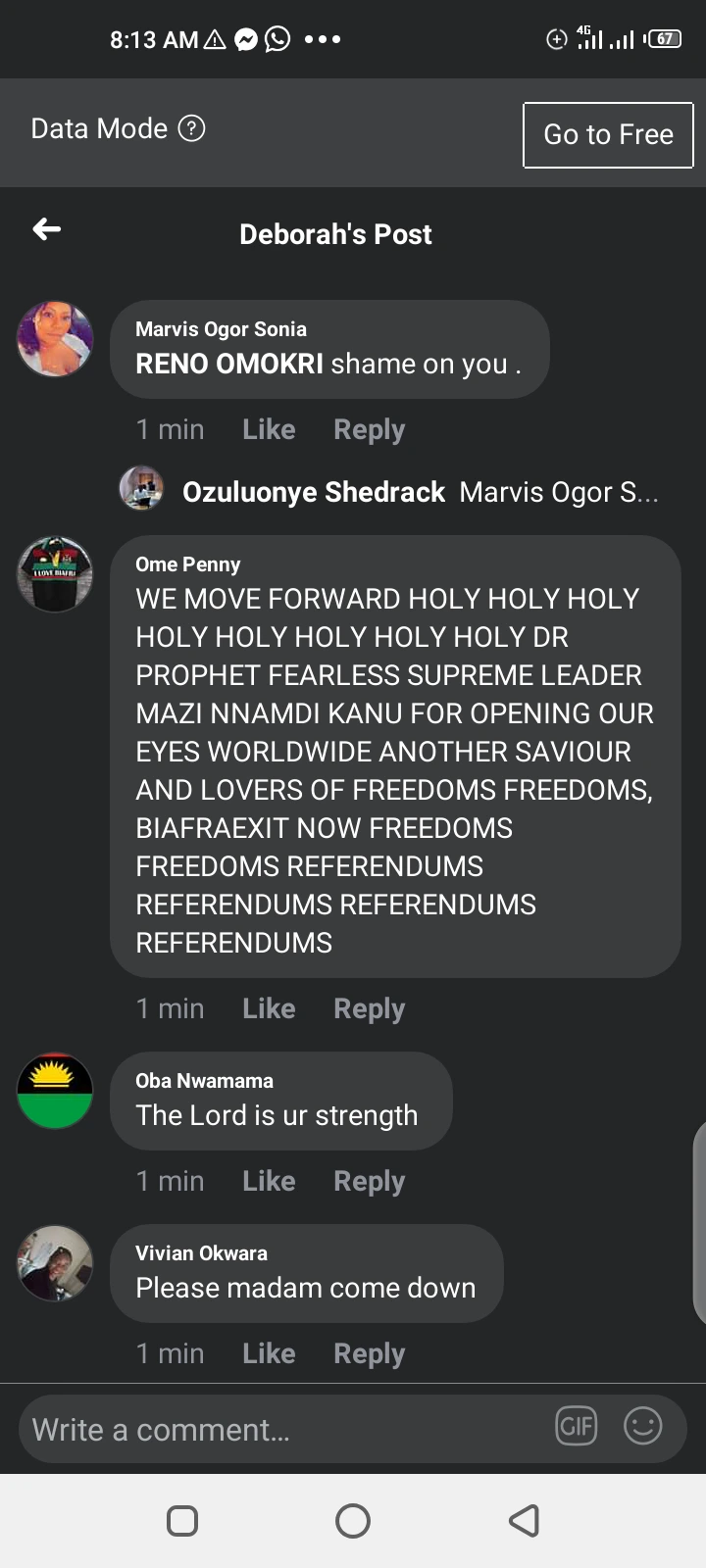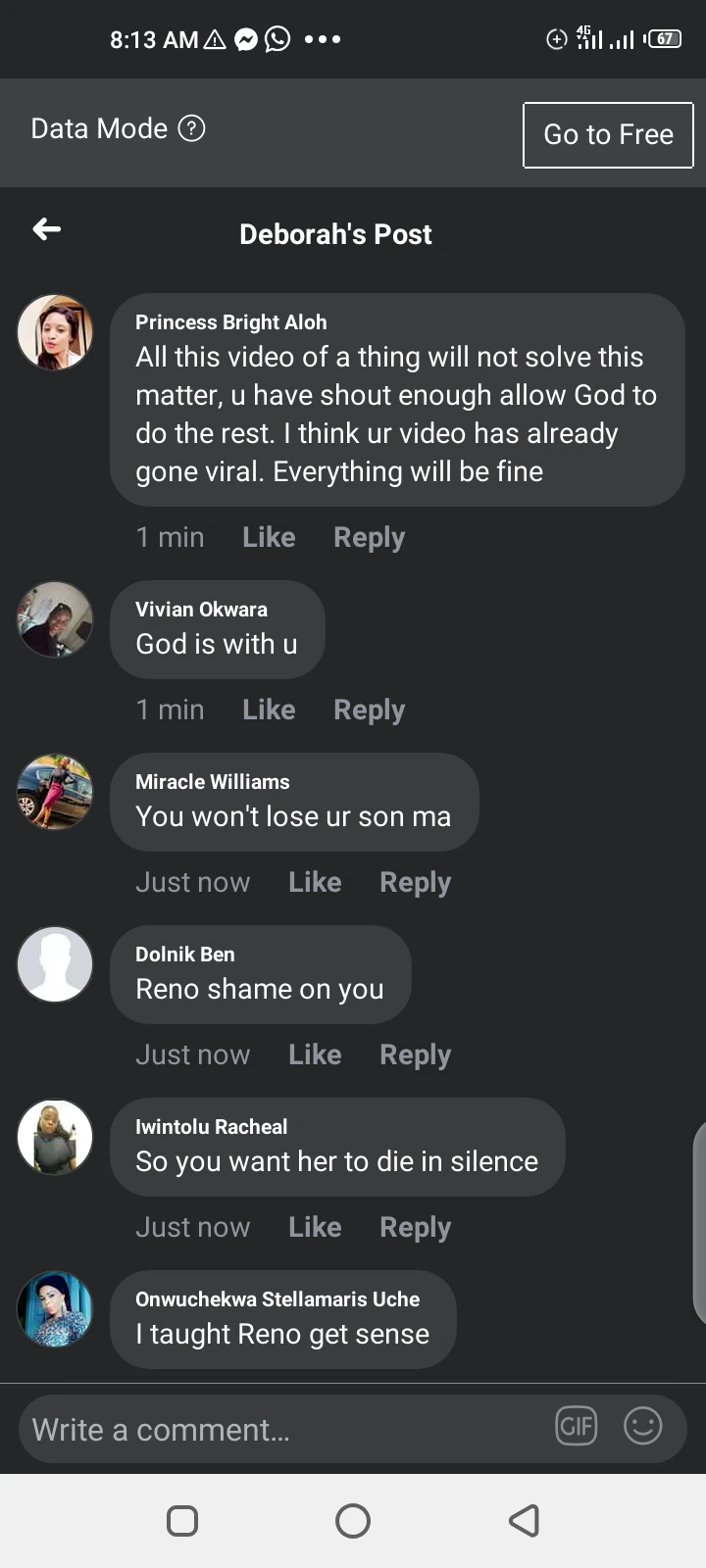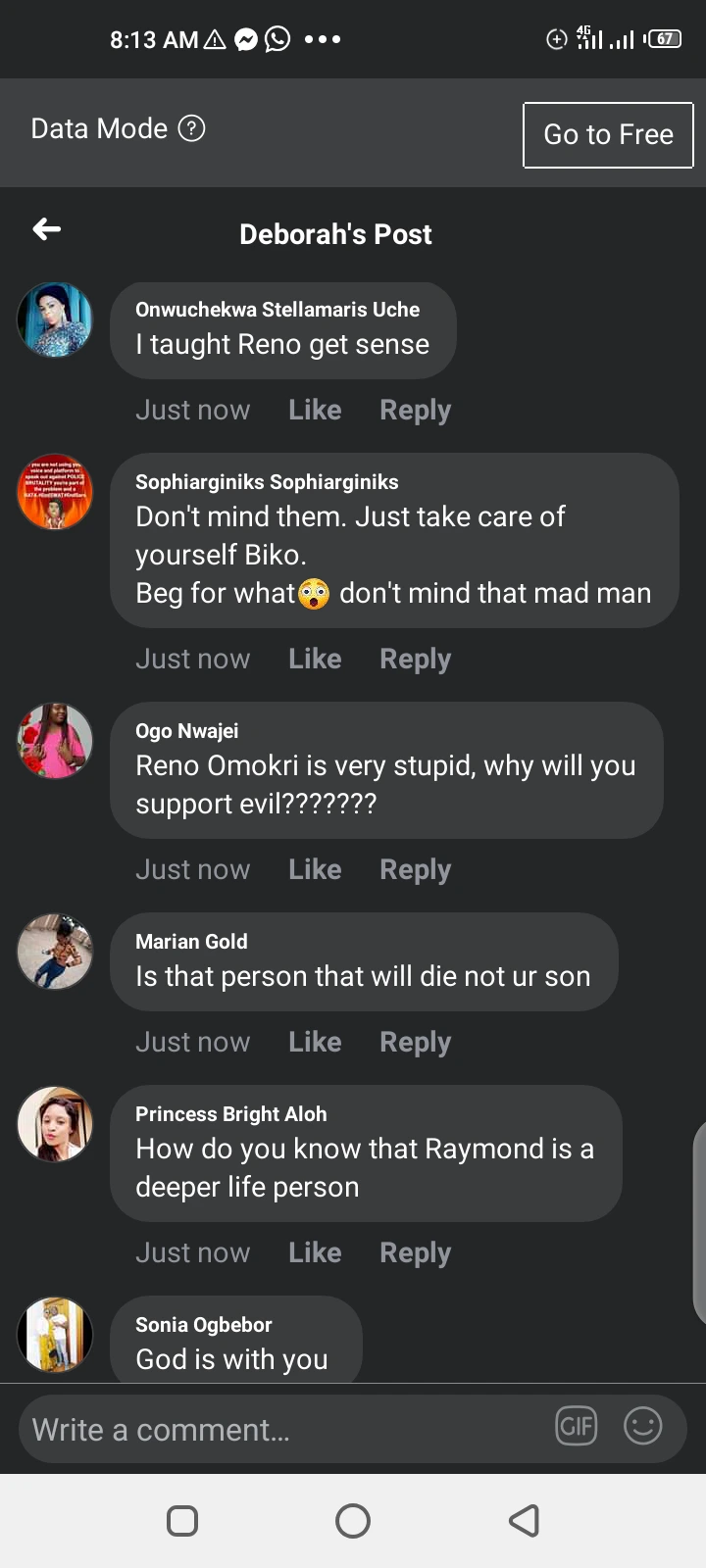 What do you have to say?