'They Deserve It!' – See What Protesters Did To A Moving Police #Patrol Van In #Abuja During #EndSARS #Protest
It's no news that lots of Nigerians have taken to the street to voice out and protest against bad governance, end SARS and also to end police brutality in the country.
A video was seen to have surfaced online where some protesters were seen to have invaded a moving police patrol car in Abuja, during a protest.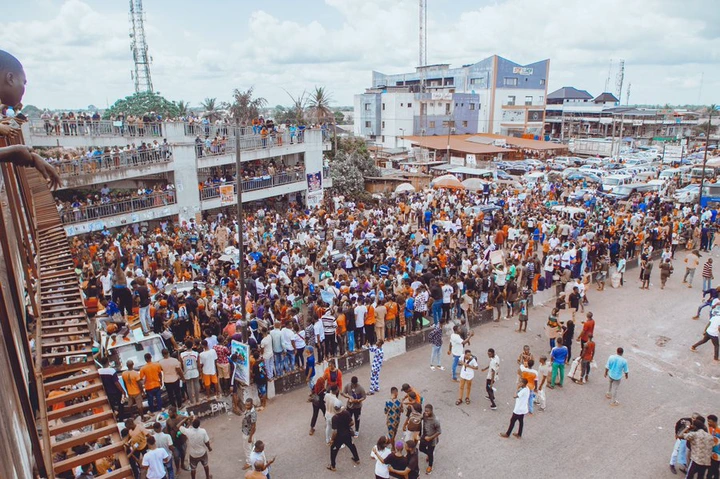 After several protests by many Nigerians all over the country, which took place in different locations in different states, there has still being no positive action and assurance from the Government.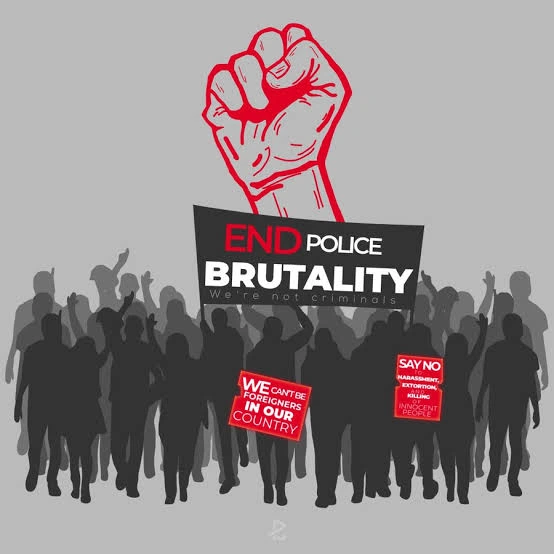 A video was posted this morning by a Twitter guy where in the video, some protesters were seen to have invaded a moving police car while the protest were on. The protesters could be heard saying:
"End SARS! End SARS"
They were seen to be sitting at the back of the moving vehicle, while some were even seen knocking on the car. The moving police patrol car was surrounded by protesters, some on top of the car, while some were walking and following the car.
This probably came up after series of protest and all and still no changes from our leaders. The youths are ready to go extra miles this time until the Government hear their cry. This is the voice of Nigerians. This is our right!
See some screenshots from the video below.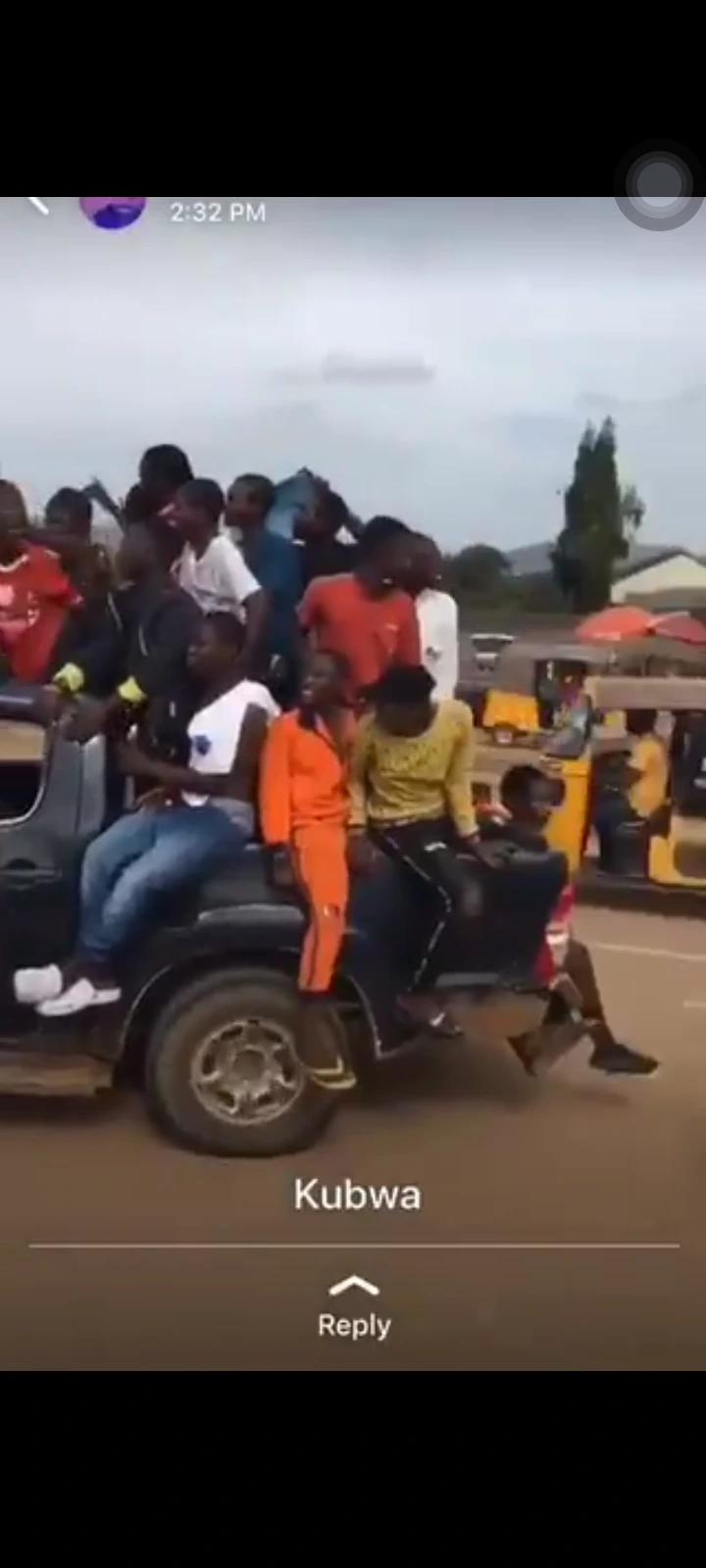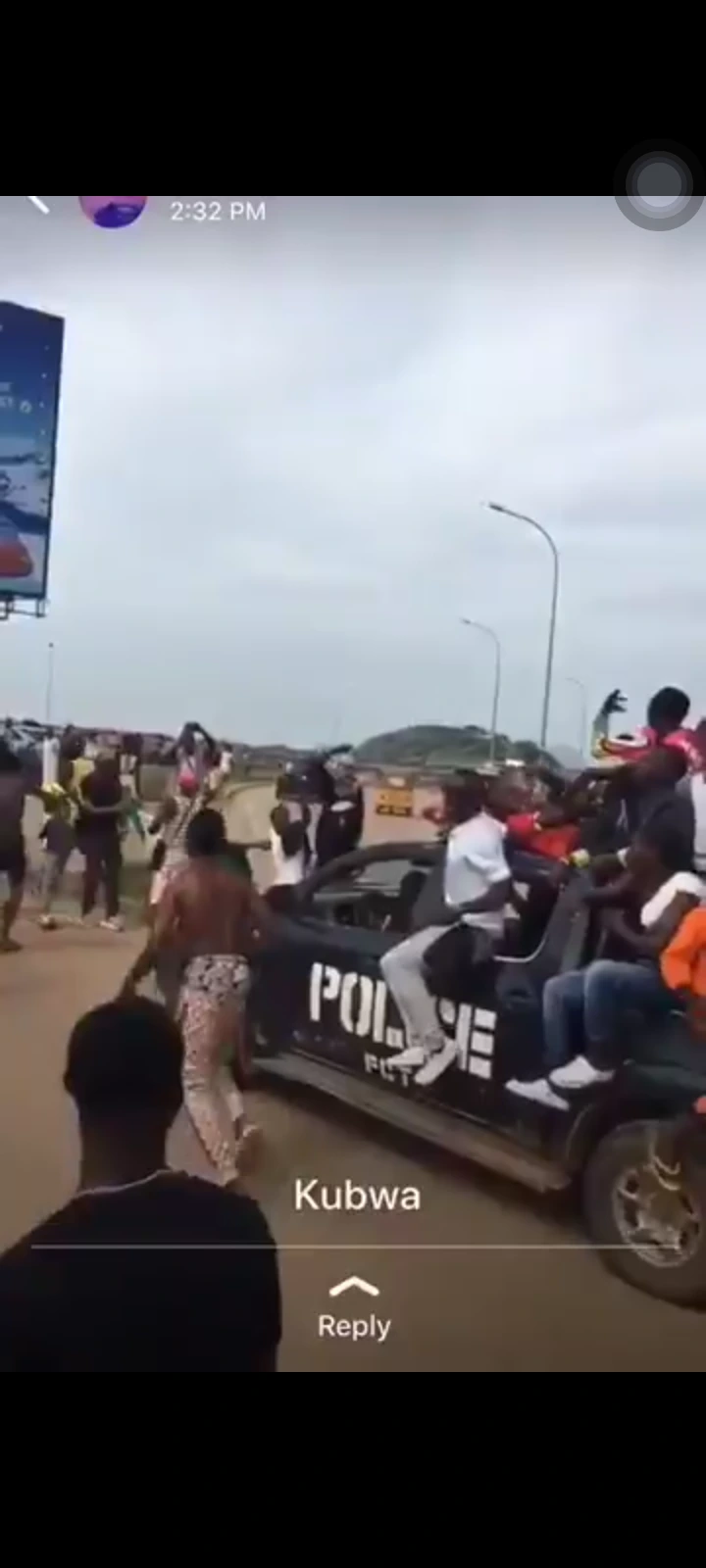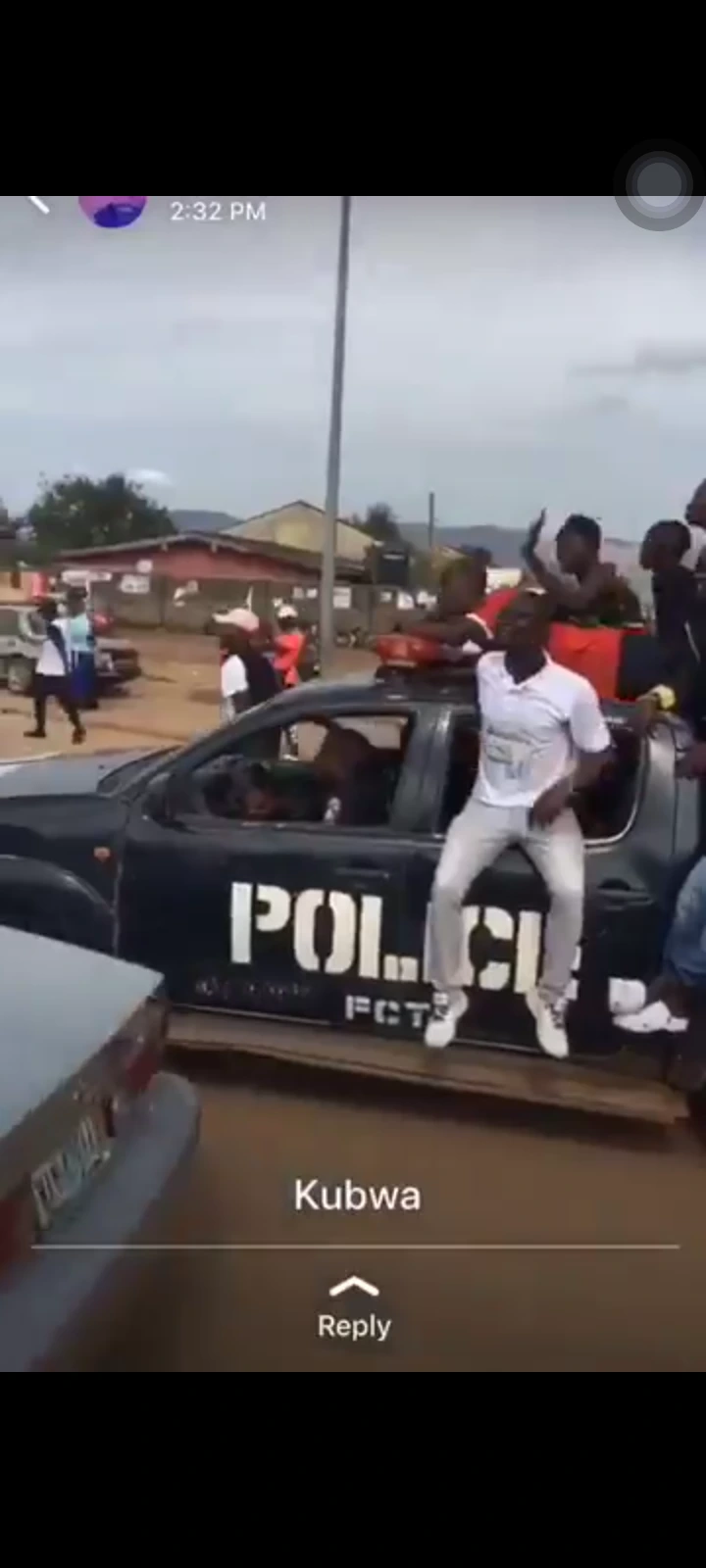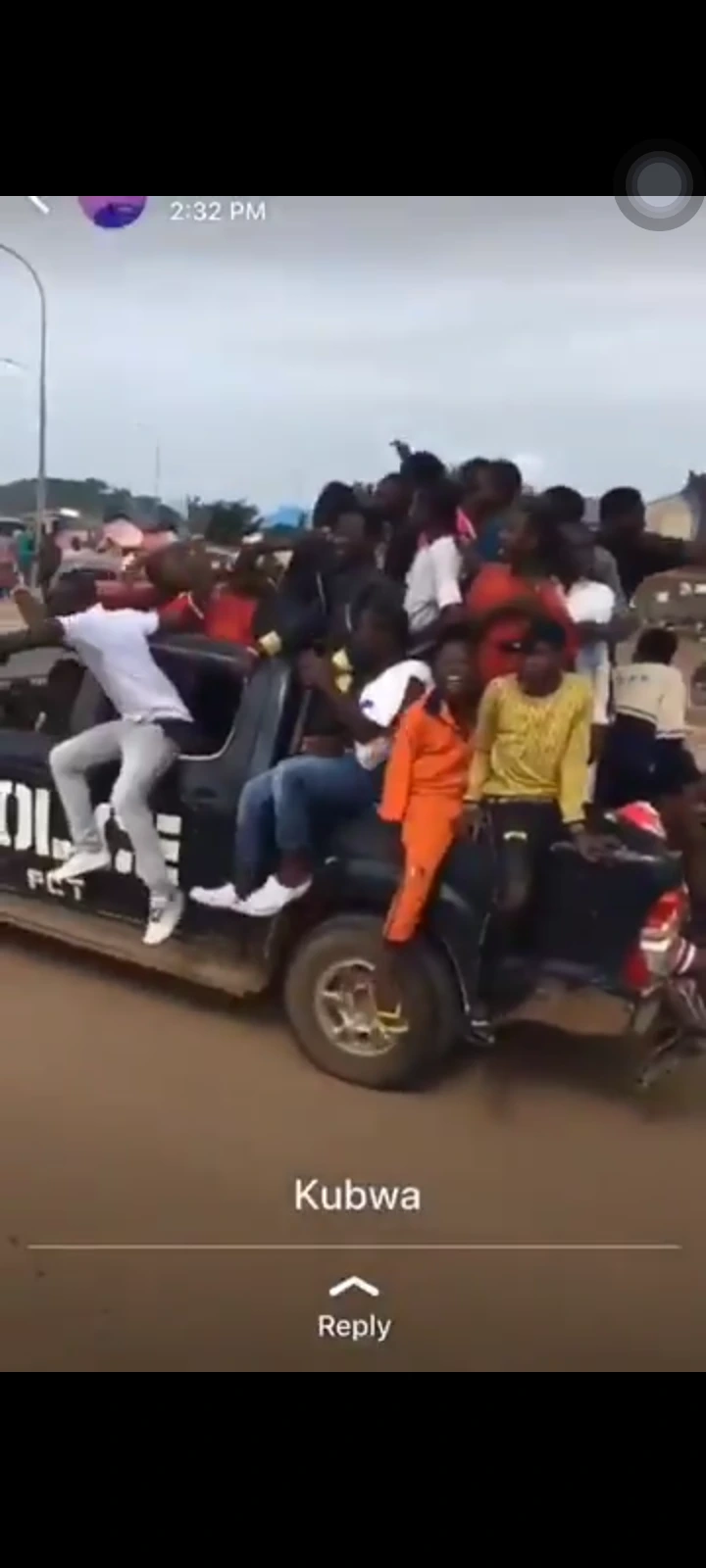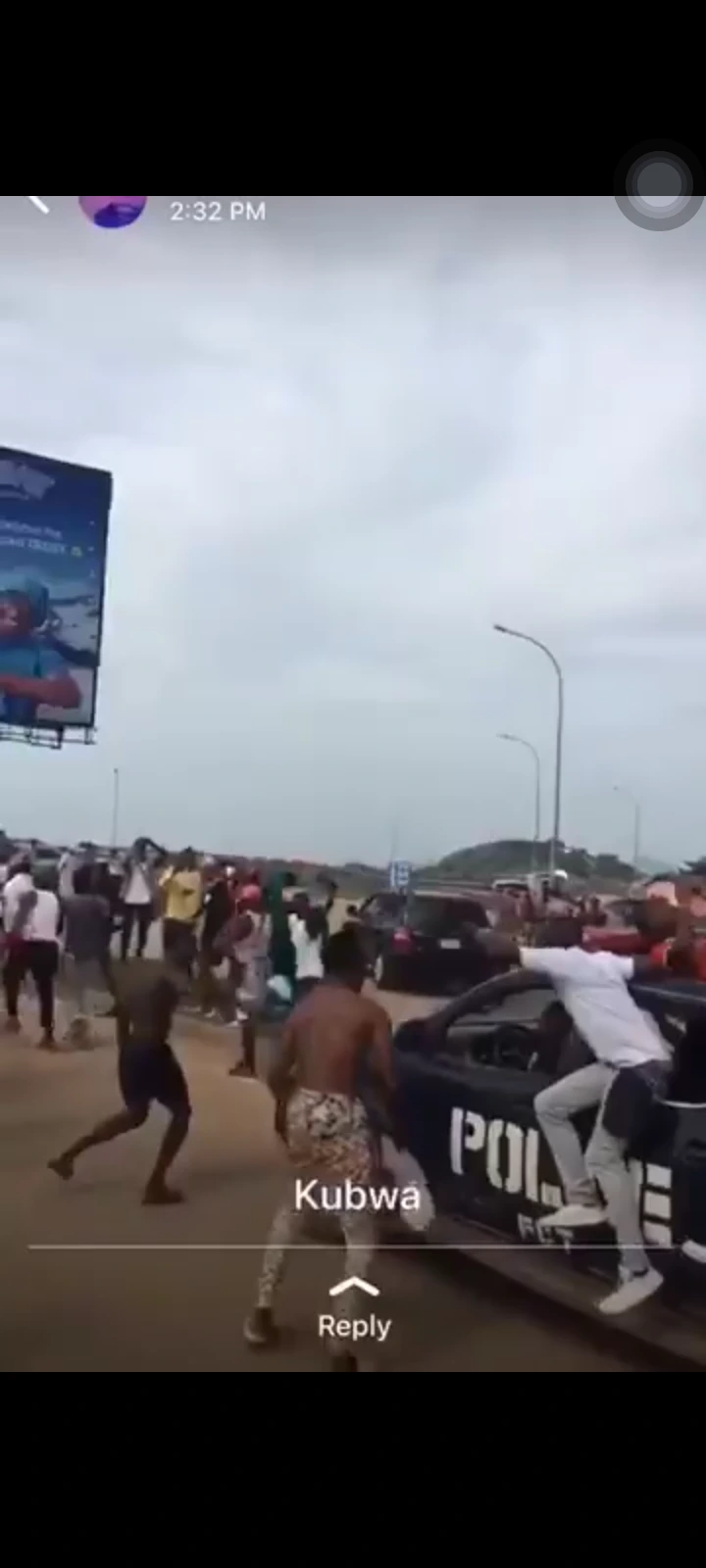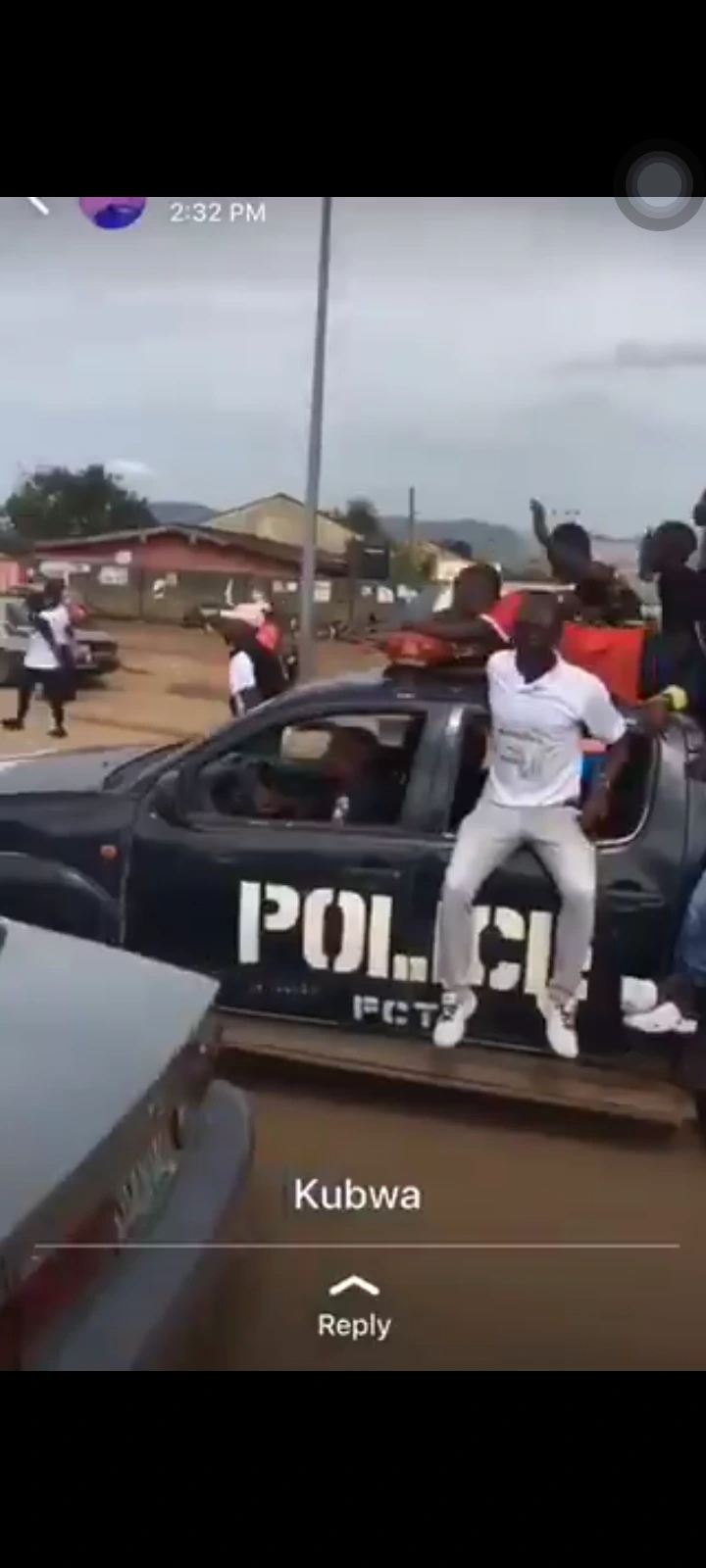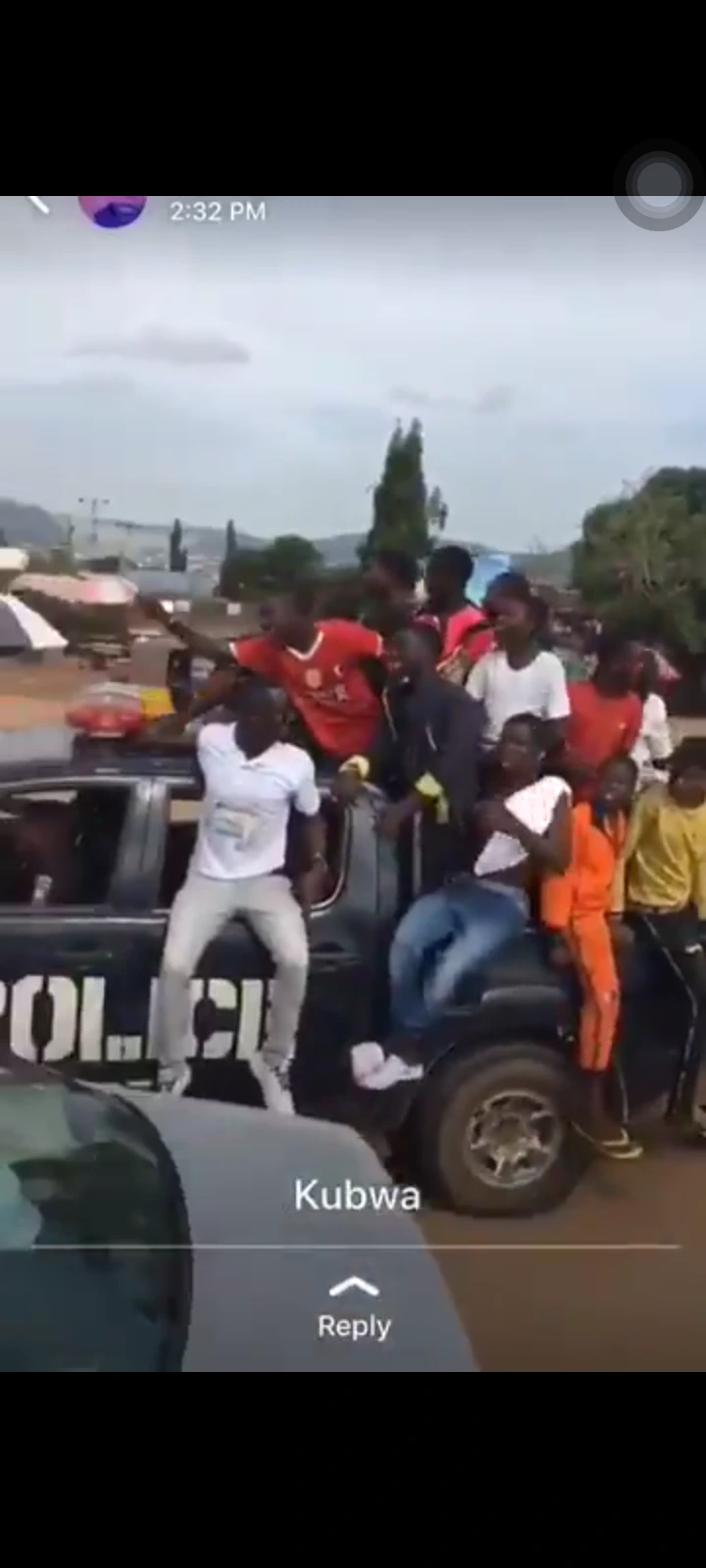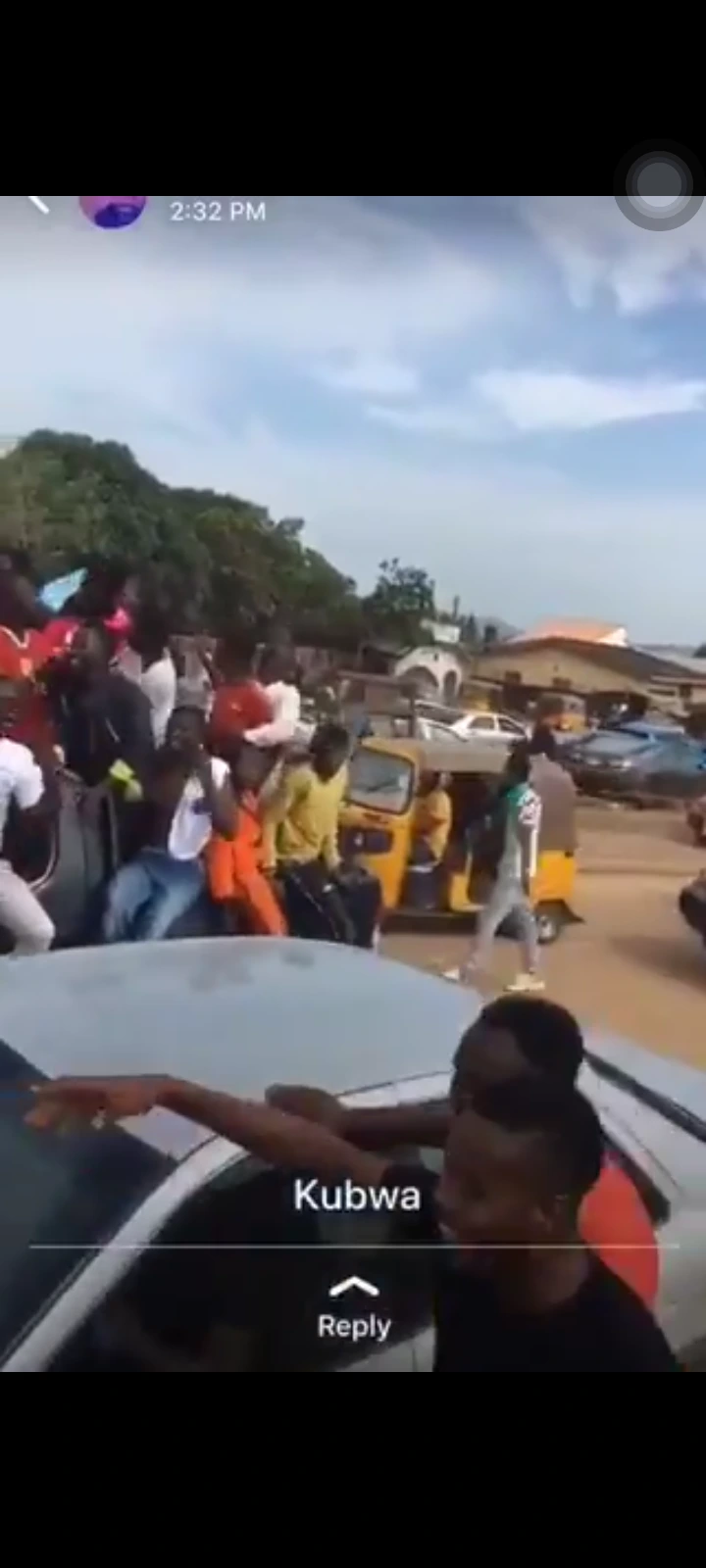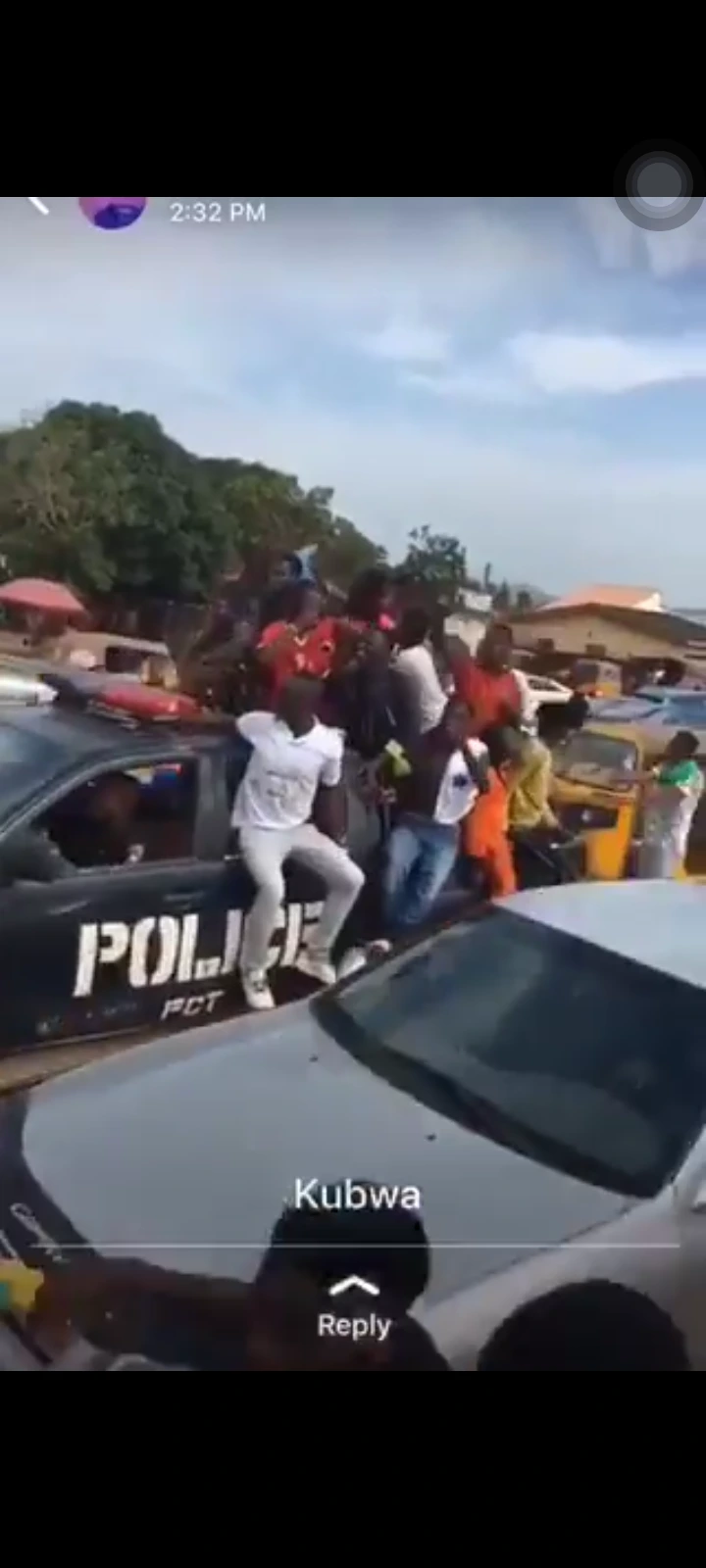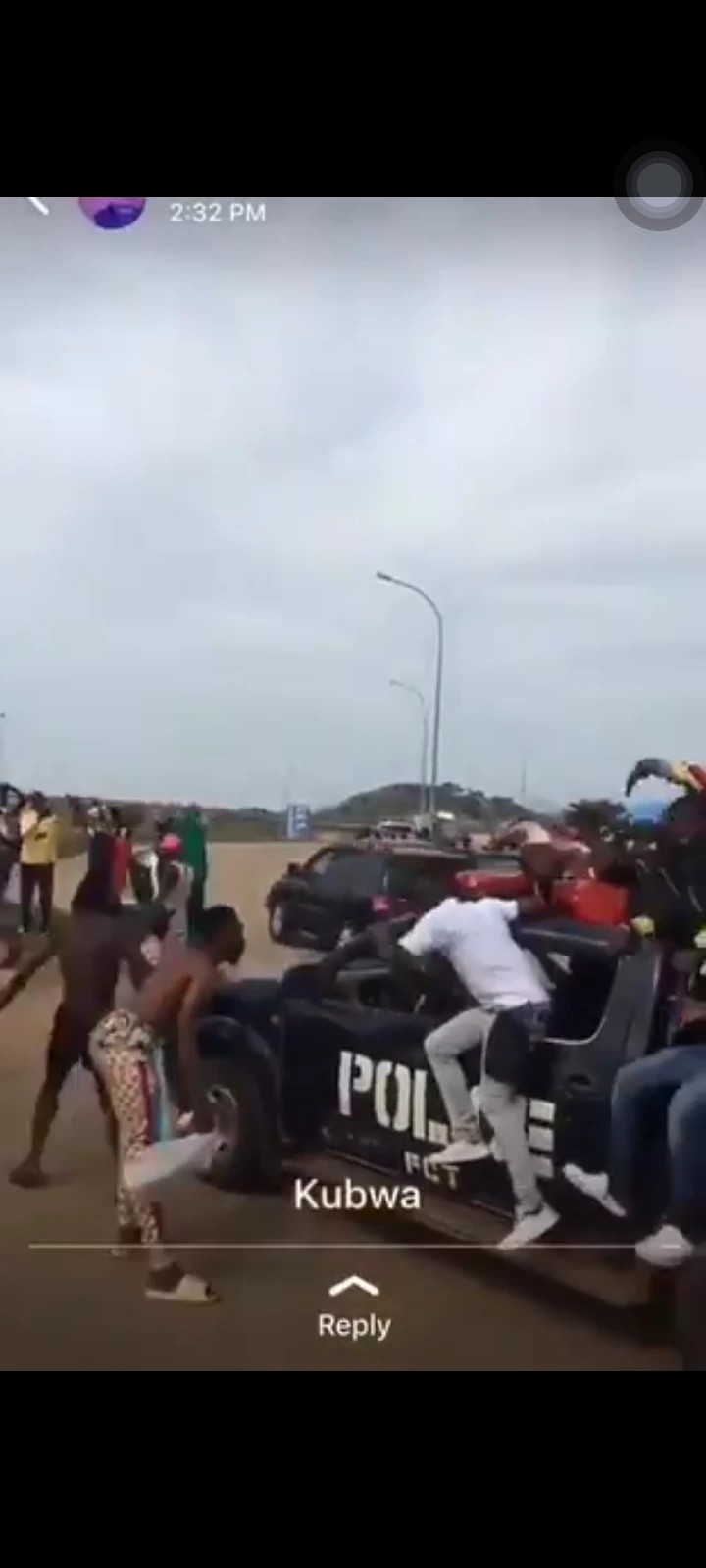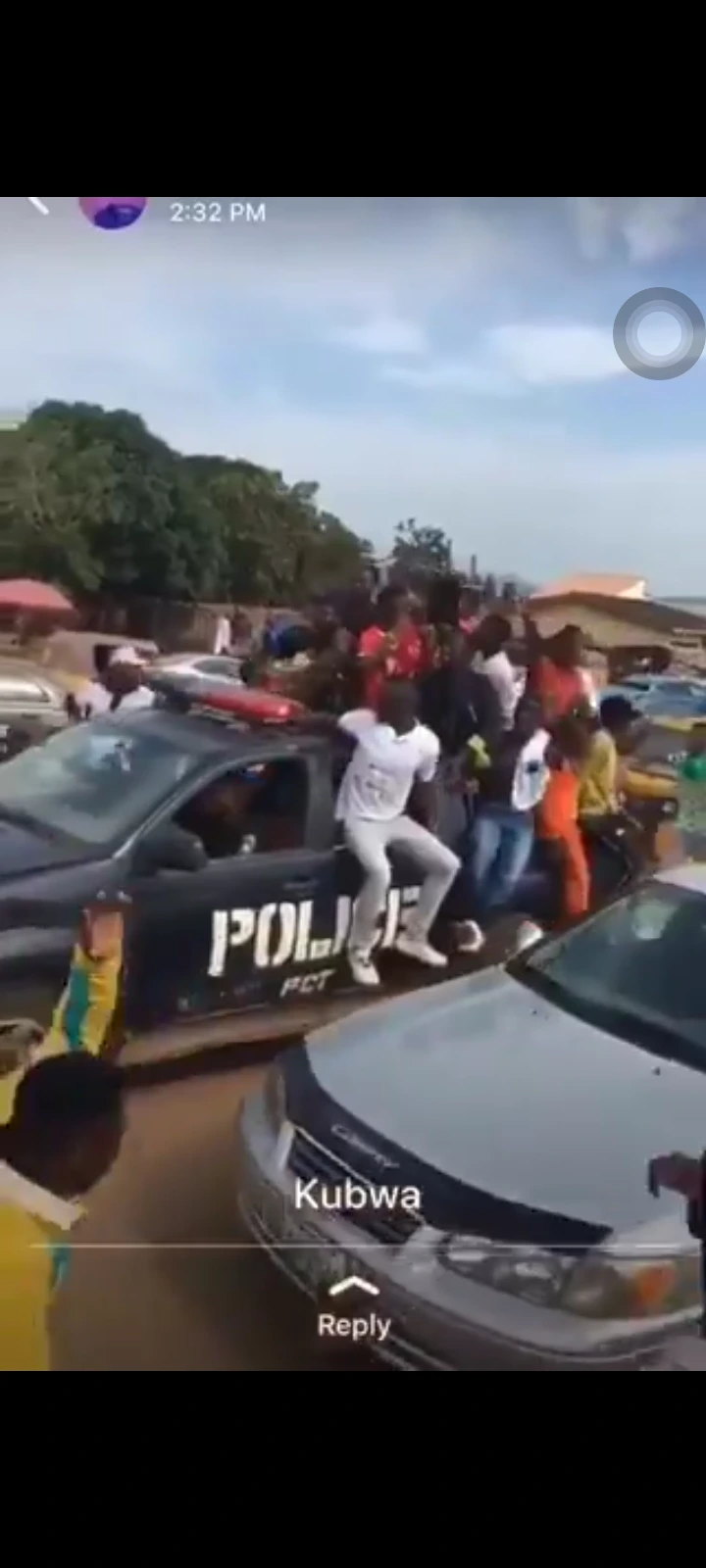 The police deserve this. Nigerians must get their right! No backing off this time!
Our voice must be heard!