Prophet Odumeje AKA Indaboski! Visits Dr Orji Uzor Kalu in His Home Town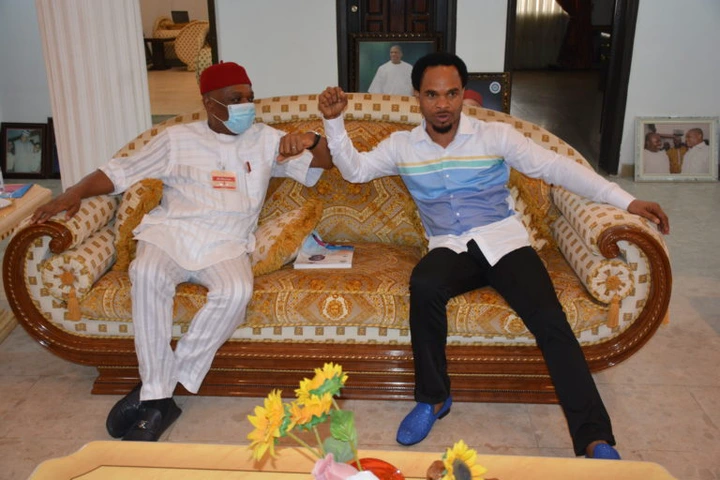 The former Governor of Abia State Dr Orji Uzor Kalu who also is the Chief whip of the senate of the Federal Republic of Nigeria was today 1st August visited by The General Overseer of Mountain of Holy Ghost Intervention and Deliverance Ministry, Prophet Chukwuemeka Odumeje in his home town Camp Neya, Igbere Abia State. The prophet was set to have arrived around 2pm and was highly welcomed by Senator Orji Uzor Kalu.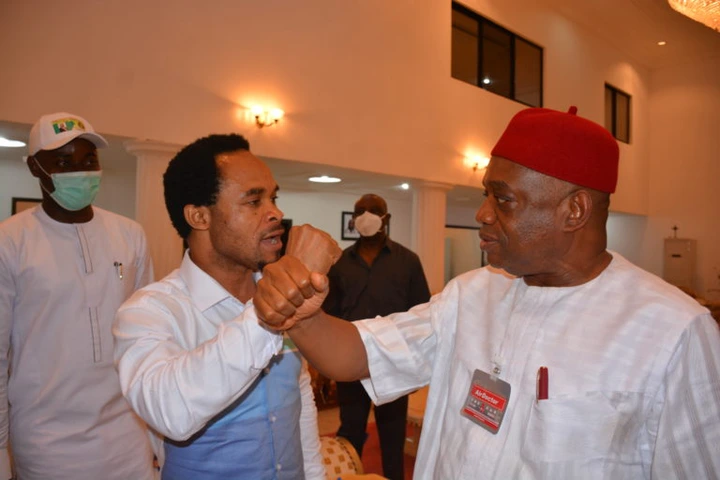 The highlife singer Prophet Odumeje accompanied by some of his members on sighting Kalu entertained him with his dramatic moves and slangs. They greeted with OUK back hand shake as could be seen in the pictures.
This visit is coming 3 days after Dr Orji Uzor Kalu was gloriously received by the good people of Abia state when he returned home 80days after his release from prison.
Prophet Odumeje who also is a highlife singer was seen lately in the studio with Flavour nabania. They vibed to their newly recored song produced by flavour's producer master craft. The song according to prophet Odumeje will take over the whole world like Indaboski!
What do you think is the reason for this August visit, is it political movement or a way of pulling publicity stunt or purely business?