OPINION: This is What El-Rufai's Son Said About Abia State And we Agree With Him Wholeheartedly
Abia lives and livelihoods matters, Please Governor Okezie Ikpeazu, Bashir El-rufai calls out Abia State Governor to address the ugly infrastructure situation in the state.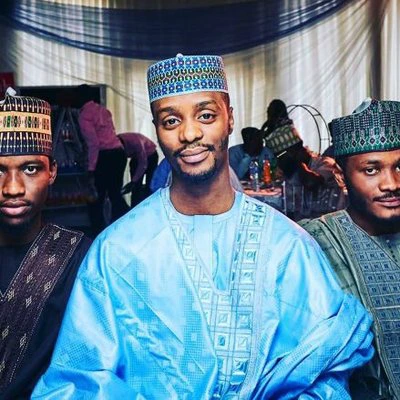 The Son Nasir El-rufai, the incumbent Governor of Kaduna State, has criticized the State Governor of Abia State over the poor state of roads and infrastructure conditions in the state. Bashir El-rufai is known for being fearless, bold, outspoken, and fond of calling out top politicians and leaders to be accounted to the masses.
Why reacting to the decaying infrastructure and filthy conditions of roads in Abia State, he took to his official Twitter handle to call out The State Gover, Dr. Okezie Ikpeazu and charge him to take responsibilities and address the poor and decayed state of infrastructure at Ariara Market, Aba, Abia state.
He Tweeted as follows: "This is Abia State in Nigeria, The Governor needs to address this. These people's lives and livelihoods matter."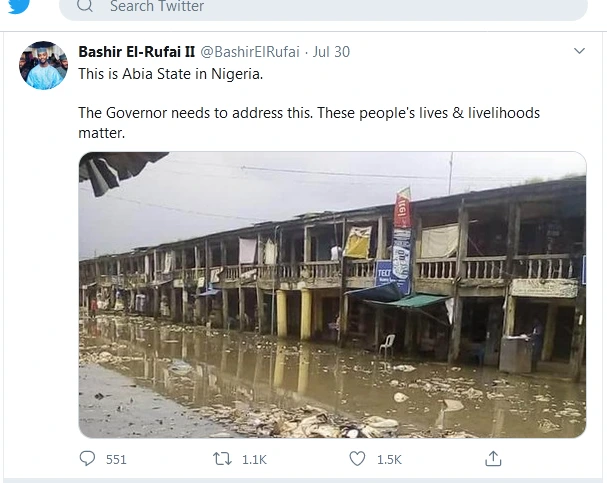 As an Abian Citizen I concurred with the Bashir El-rufai, Abians have suffered in silence for so long, and it's a good thing other Nigerians from part of the country are not voicing their opinions and demanding for positive change from the government. I commend Bashir El-rufai for his boldness and for looking out to his brothers down the state, it shows he is a true Nigerians and cares for not only for the people of Kaduna but for Nigeria as a whole. To be honest, he has won my heart and support.
My humble plea to the Abia government is for them to address this situation quickly and restored the lost glory of the state.
What are your thoughts on this viral post made by El rufai's son? Drop your comment below and share the post with your friends