President Donald Trump Calls Black Protesters Lowlifes And Losers In New Post
Black protesters are not slowing their protests down as it's becoming more violent and violent as the day goes by,The president of the United States has been doing all in his power to curb the protests but it seems not to be working,There are protests going on in major cities like New York,Los Angeles and more.
Lootings and burning down of buildings are also involved as police are also using tear gas and rubber bullets to scare back Protesters
This has reached full capacity for Donald Trump as he tweeted that New York City should call up the national guard,he added that the low lifes and losers are ripping the city apart.
He also added that they should act fast so it doesn't turn into a deadly situation.
Meanwhile,Americans where quick to reply as they blasted him for calling his own people who elected him Into office low lifes and losers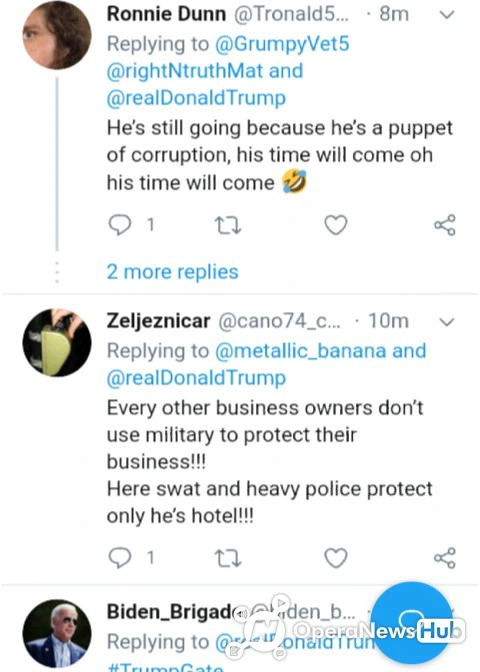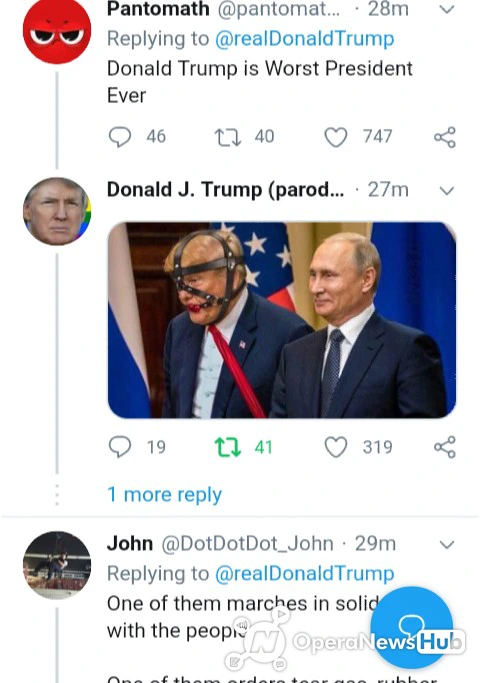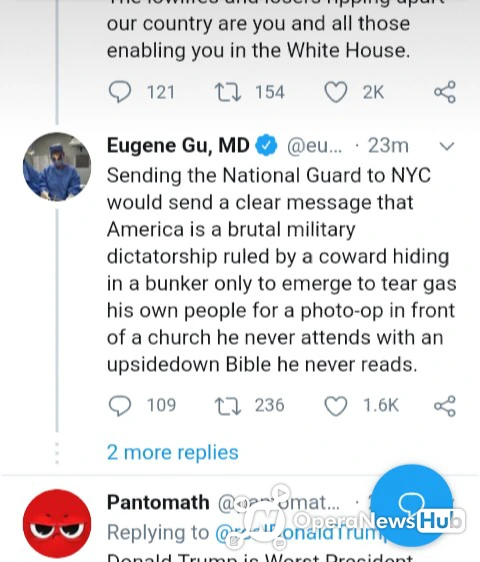 Credit to opera