Popular Nollywood actress and husband 'fight' over flogging of kids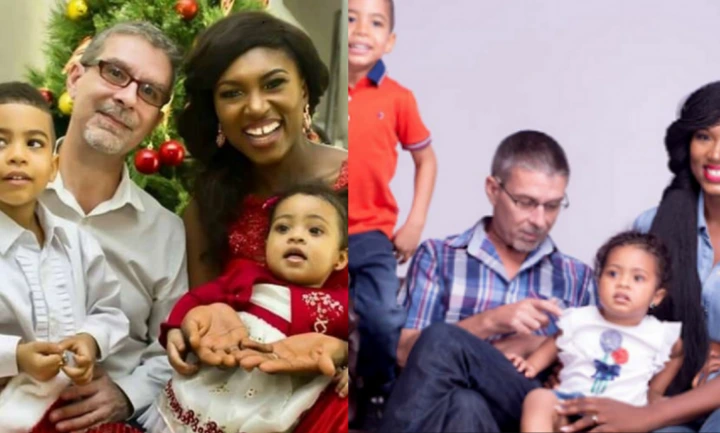 Popular Nollywood actress, Ufuoma McDermott and her Oyinbo husband are at loggerheads over flogging of kids.
Ufoma took to her Instagram page to reveal that she has differing opinions from her husband, Steven McDermott, a Brittish citizen when it comes to disciplining their kids.
The 39-year-old mother of two made this known when she posed a question to her Instagram followers
She shared a video and wrote;
"In an argument with hubby:
IS IT ACTUALLY POSSIBLE TO BRING UP A VERY DISCIPLINED CHILD WITHOUT #FLOGGING ?
Let's get your experience as a child, a parent or both please. 😭😭😭"