18 year old girl tells how her Nigerian uncle made her a prostitute after sleeping with her
I sleep with 5 men a day – 18 year old girl tells how her Nigerian uncle made her a prostitute after sleeping with her – video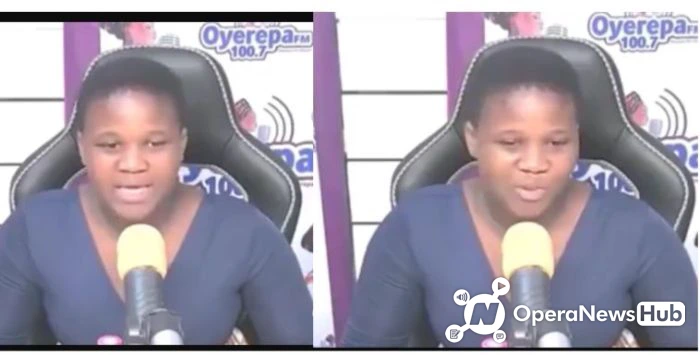 An 18-year-old Ghanaian girl identified as Angela Amewu has dropped her jaw after her shocking disclosure of how her uncle has slept with her in Lagos several times.
In an interview on Oyerepa FM, the young girl told what led to this terrible incident.
Her paternal grandmother sent her to her aunt in Nigeria after the death of her father.
 According to reports, the old lady made the decision because she was in financial trouble and her son was not alive to help. She therefore brought her son's daughter, Angela Amewu, to her aunt in the Nigerian state of Lagos, whose husband had attacked her.
She revealed that about a month's stay with her aunt and her husband, her uncle (her aunt's husband) began to sleep with her, with the promise of taking care of her education.
The incident went so far that she could sleep with an animal in the same house that his wife lives in.
In the course of such events, she became pregnant three times and stopped everything.
She finally returned to Ghana, but her life is not the same – she is now addicted to sleeping around.
She noticed that when she returned to Ghana, she started selling pure water to feed herself and her grandmother, but that didn't bring enough money to take care of both, so she added prostitution.
At some point she decided to end prostitution in order to stay with her mother in Burkina Faso, but unfortunately she met her birth mother in the same situation – unfortunately, her mother is also into prostitution.