Photo: "I wonder how your father is coping with the disgrace of you marrying his age mate for Money"Fan attached Regina Daniels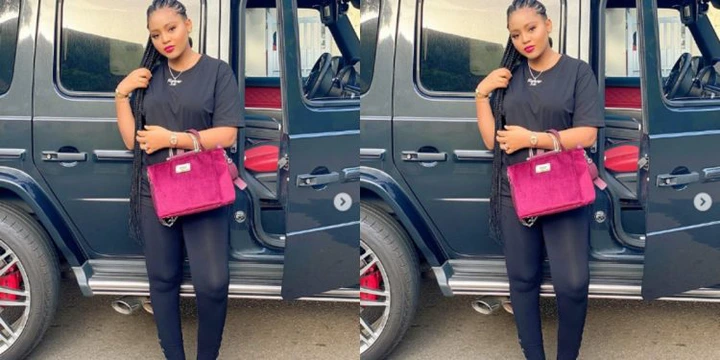 Regina Daniels has really suffered in the hands of many Nigerians after her Marriage with Billionaire Ned Nwoko came to light. The age Difference between the couple is 4 as Regina is 20 yeas whiles her Husband is 64 years. Many People bashed her mother for pushing her daughter into marrying an Old man just for Mother.
The actress is currently expecting her first child with her husband. Posting a picture of her in a black dress near her husband's jeep she captioned it with a Love emoji which has got many reactions from her fans across the Globe. One comment that caught our eyes was that of a user who goes by the name Belle thomoson90.
According to the user, Regina married an old man just for Money and also she is wondering how her father is coping with the disgrace.
Checkout the screenshot below