It is so sad seeing how Nigerians are celebrating Abba Kyari's death(Screenshot)
News broke few hours ago, of the death of the Chief of staff to President Mohammadu Buhari, Mr. Abba Kyari, who died after contracting Corona Virus less than a month ago, and subsequently died as result of the virus and other health issues.
Mr. Abba Kyari's death remains a big g blow to the country's Presidency, especially when compared to his loyality to the President and the capacity of job he has been doing on behalf of the President.
But sad, I am shocked, seeing how most Nigerians are reacting to his death. It is utterly disheartening and a shocker.
Because, it is inhumane, to celebrate the death of any human created by God. In fact, most times, we are deeply saddened when we lose animals to so dear to us, talk more of our fellow human.
You might not like a person, but it is not a good attitude, to celebrate the death of the person in question just because you don't like him or her, for such is a toxic and demonic mindset.
One even wrote: "God is really working, rip,"
"More will follow," Simeon Jijoho commented.
In fact, just take a look at the reactions below, as we were able to get across different social media platforms, you will inevitably be shocked at the kind of words you find some human dishing out against his or her fellow, just because they ain't in the same camp.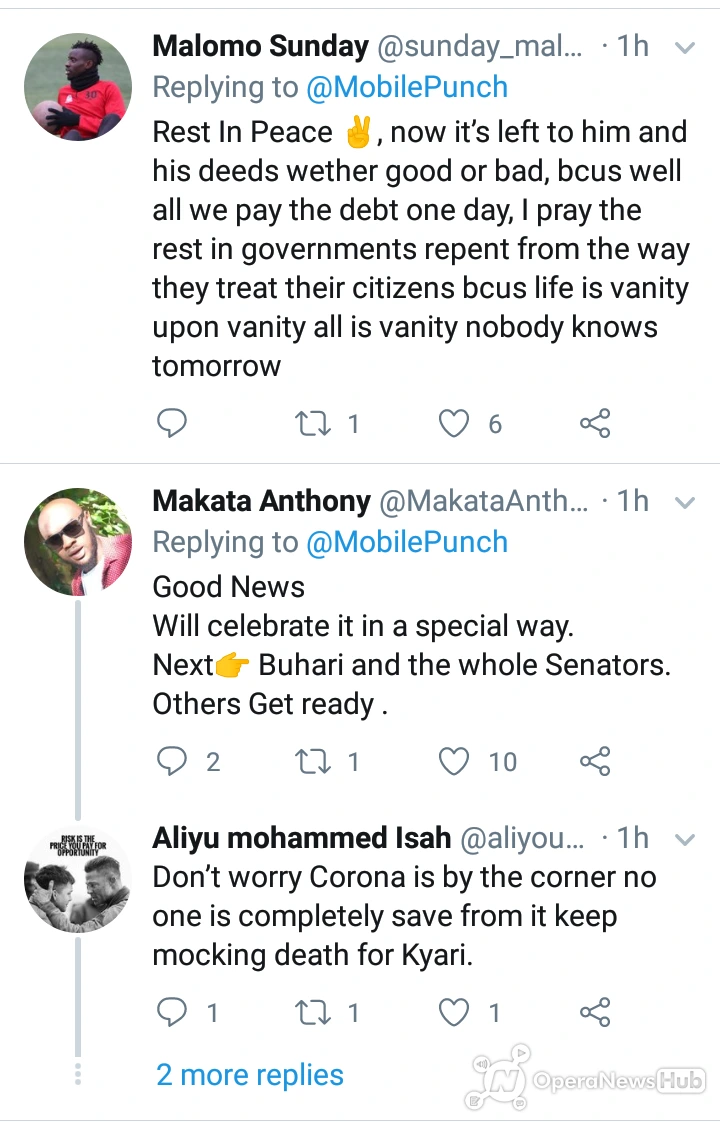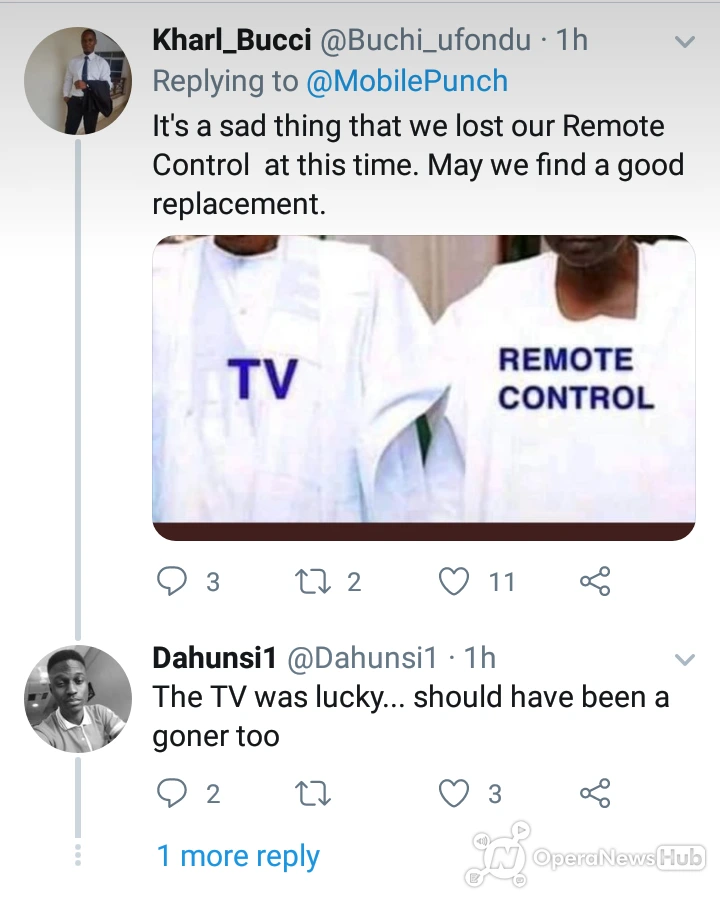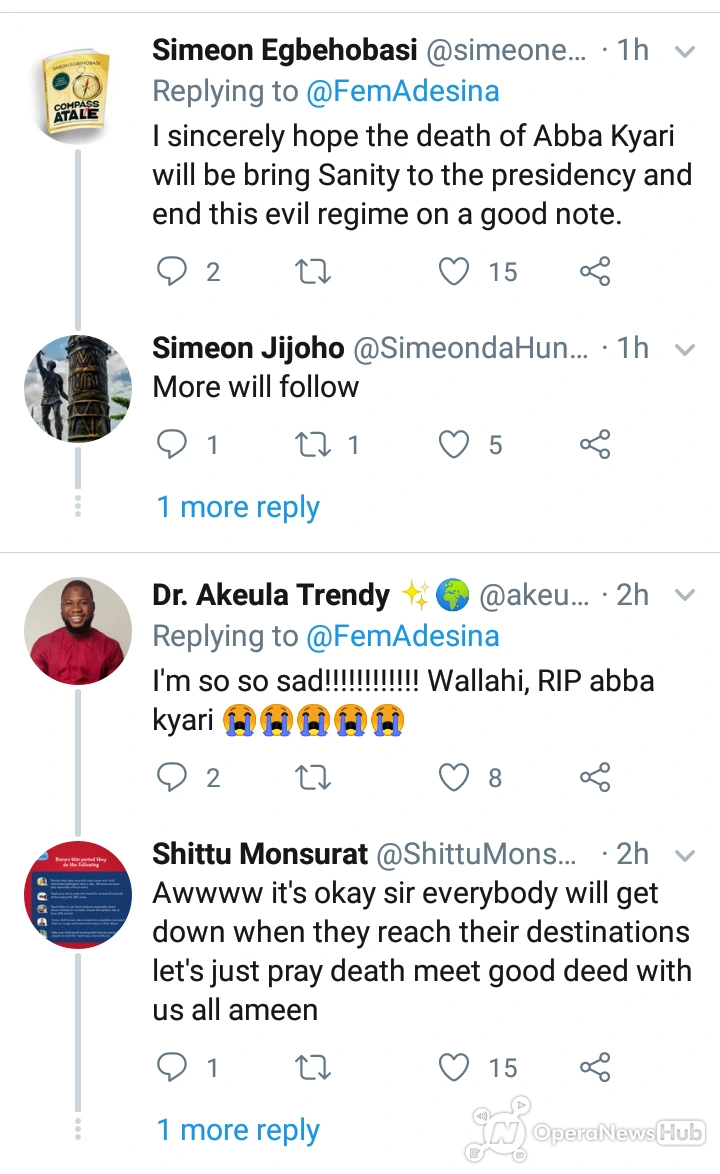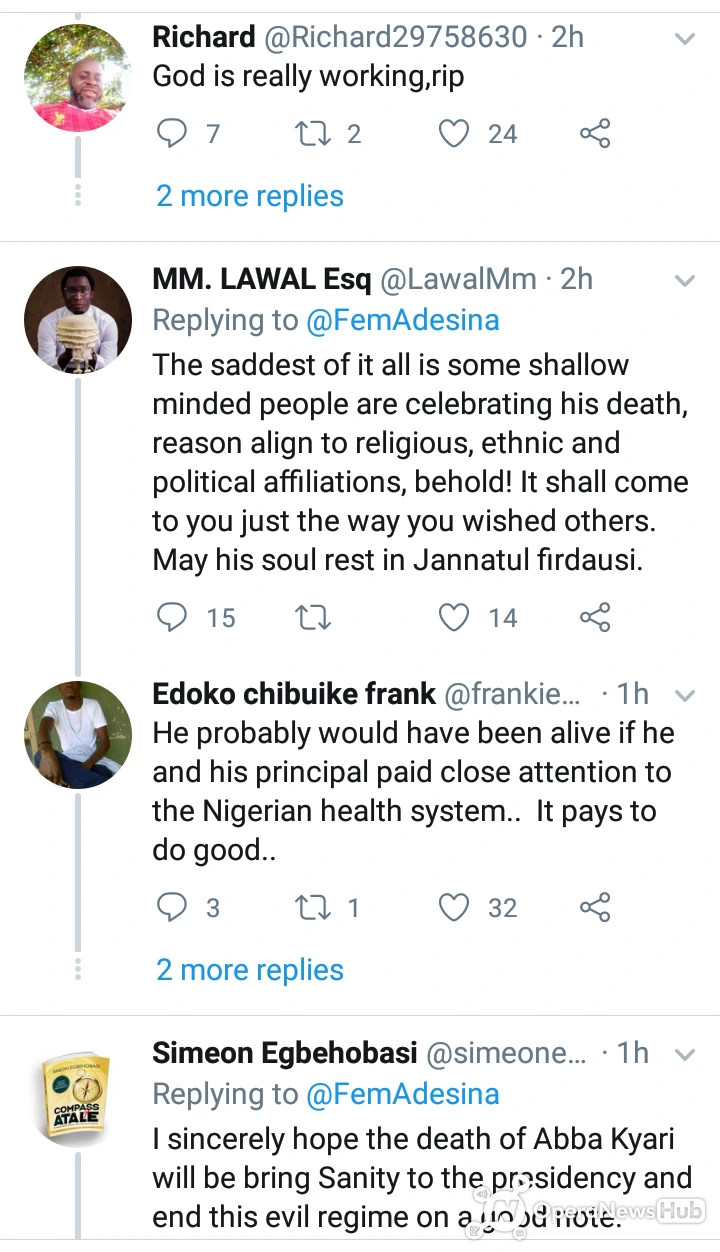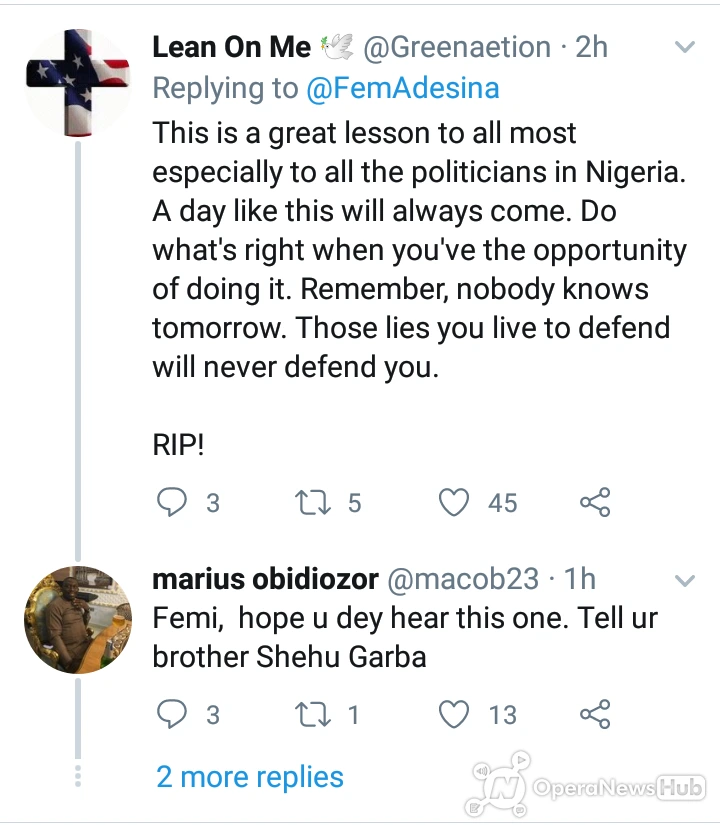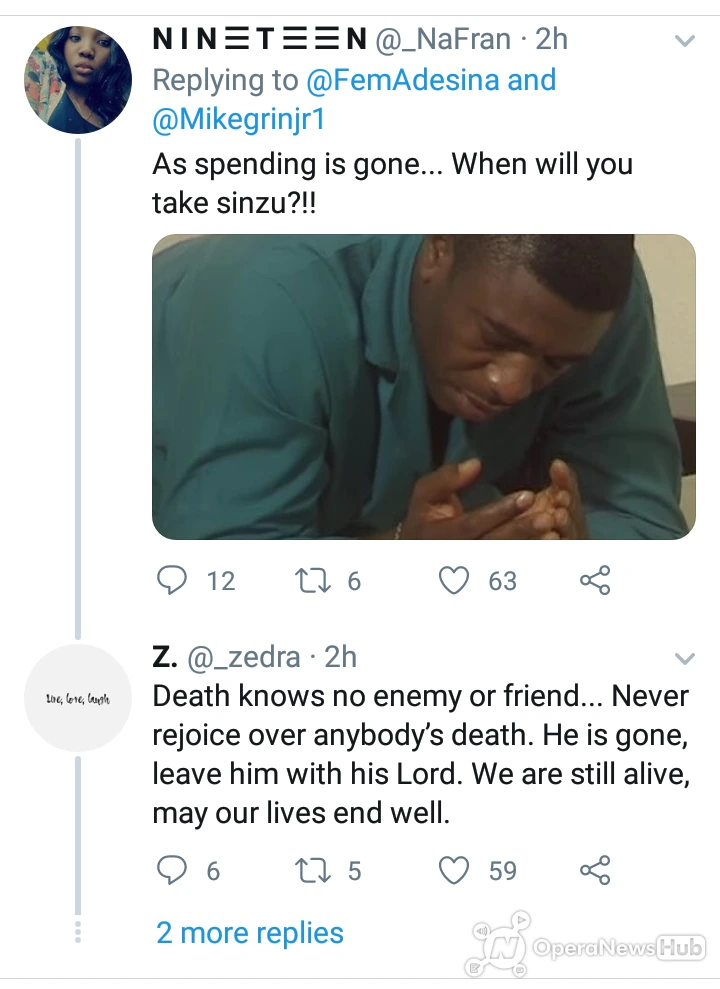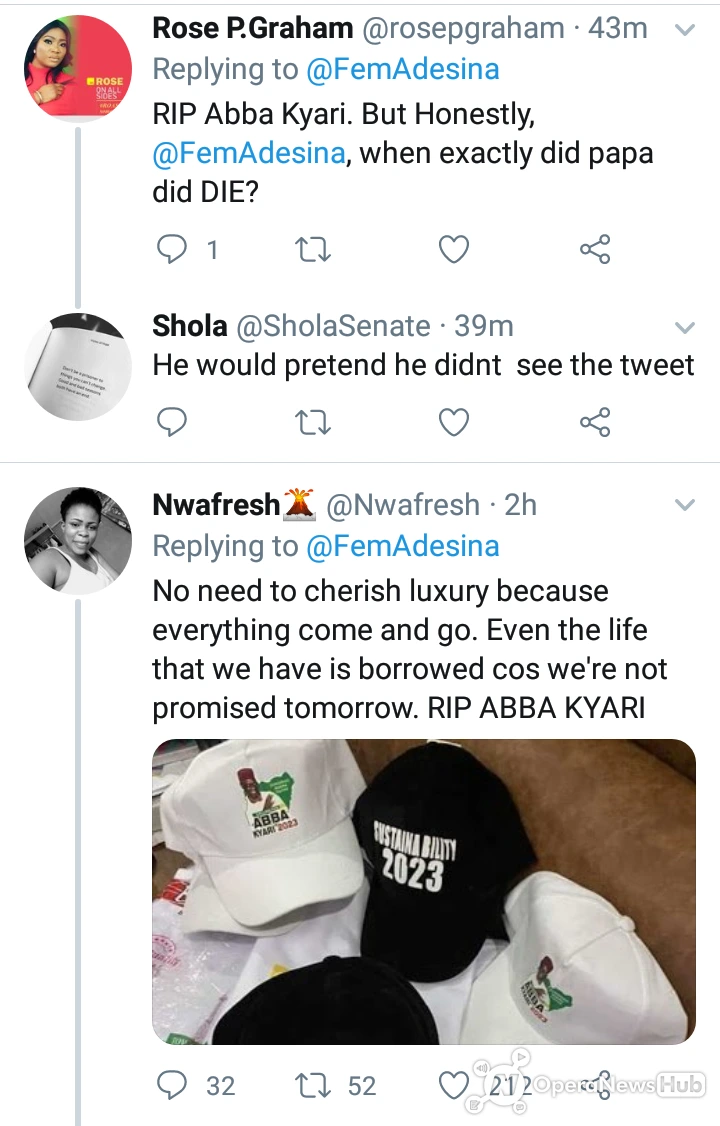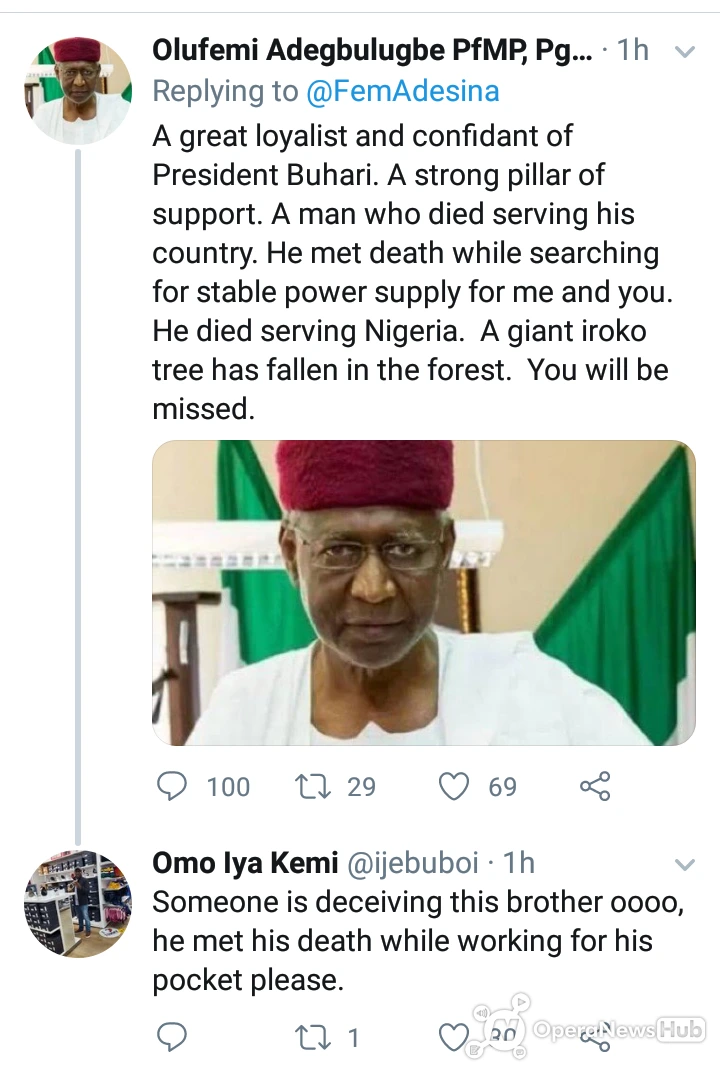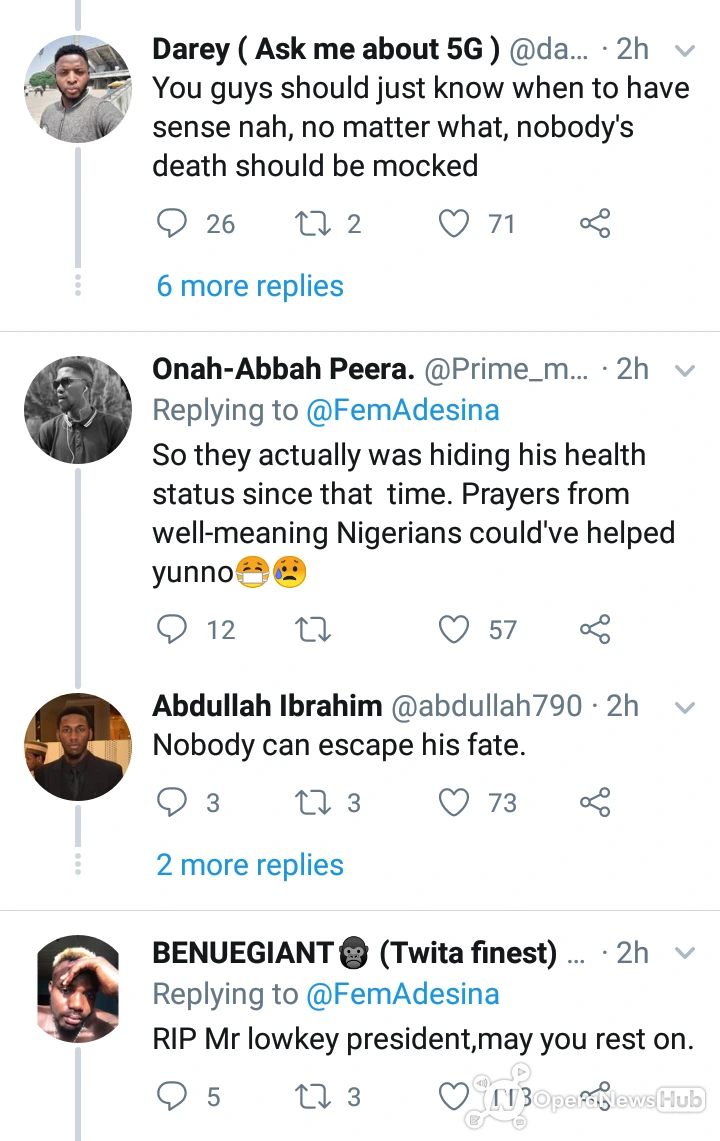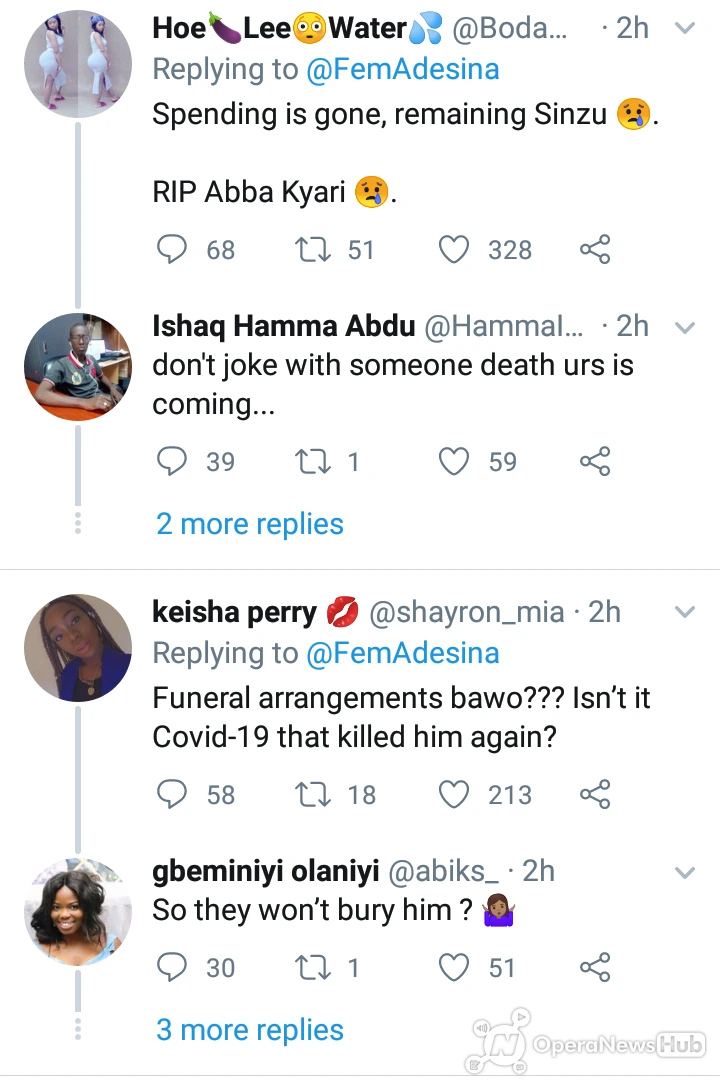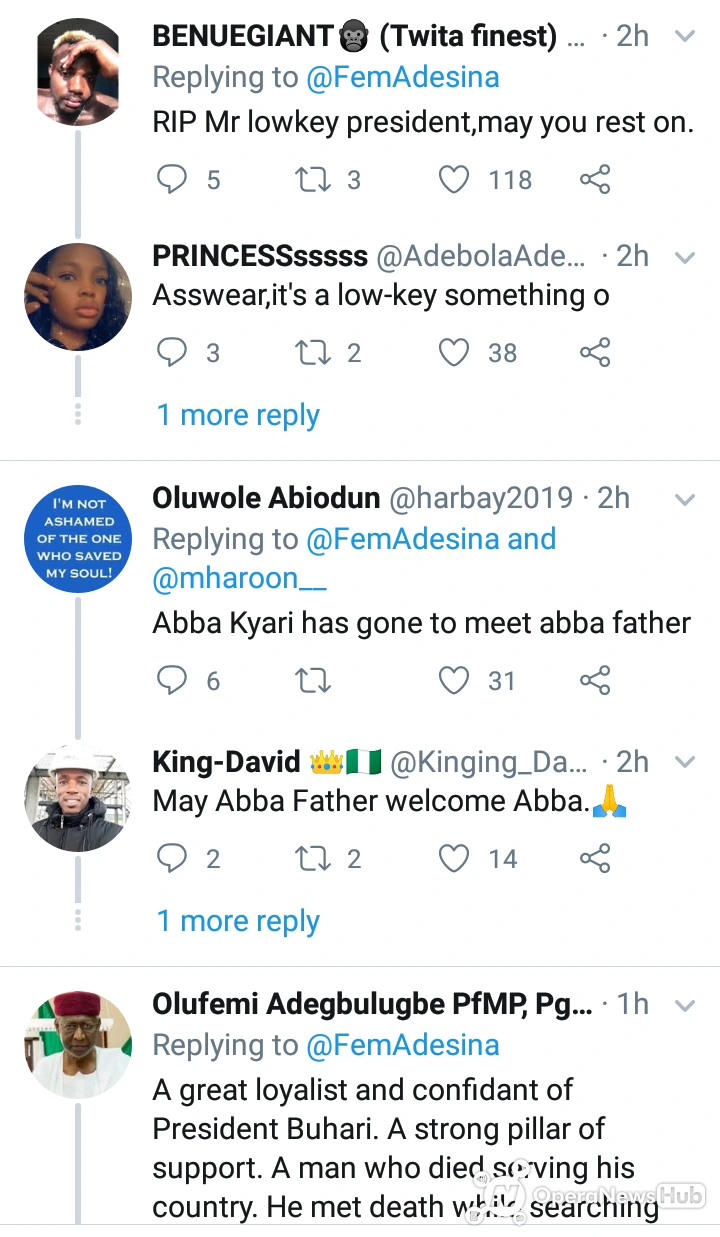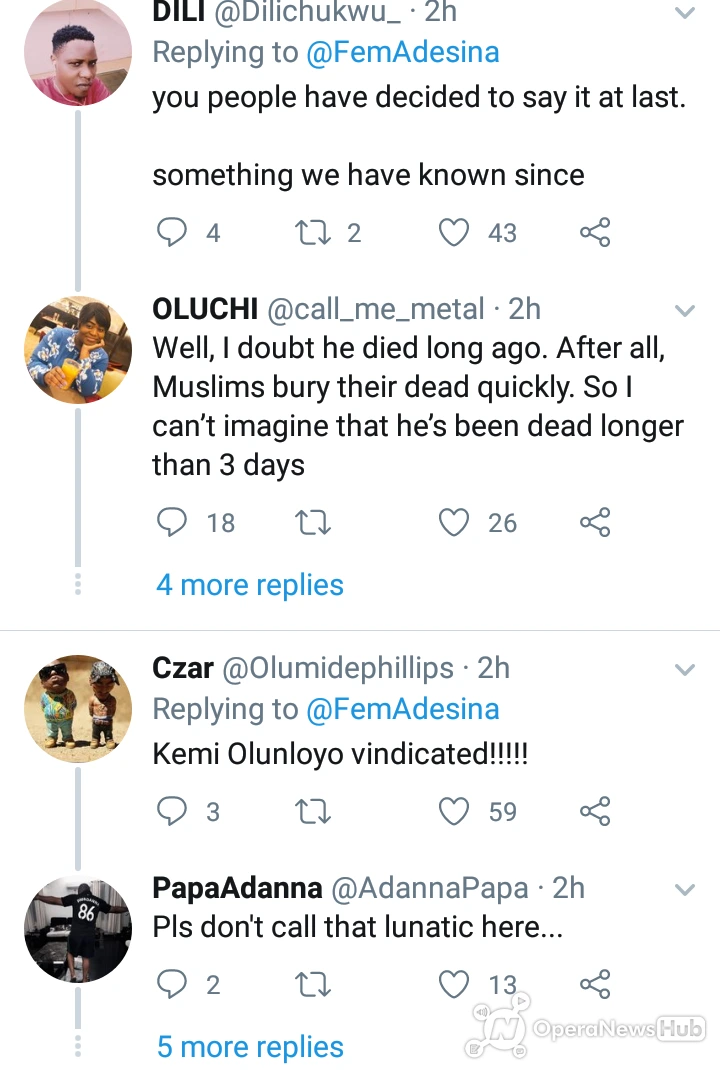 My words to Nigerians is that, death knows no bounds, knows no tribe, religion, social class, whether rich or poor, we all must die one day. Then imagine, that after your death, people are thrown into jubilation, such is the worst thing to happen to any human.
Yes, i understand that our political leaders have been disappointing from time Immemorial, and seems to have failed all expectations, and the people they are leading, but that will never justify the acts exhibited by most Nigerians over Abba Kyari's death.