"After I Lost My job, My Wife Left me, 6 Months later I was Offered N15 Million" Man Seeks Advice
"After I Lost My job, My Wife Left me, 6 Months later I was Offered N15 Million" Man Seeks Advice
A Young Man identified as Jimoh Kazeem is Currently Seeking advice from the general public on an Issue of Great Concern to him.
According to a Post he made recently on Social Media Platform Facebook, he claimed that his Wife of two months had left Him when he Lost his Job saying that she can't live with a Jobless man and after that, she had deserted equipments in the Household and that he had Suffered badly relying on friends and well wishers.
However God turned situations around after six months when the Office of the Former Workplace where he was Sacked Contacted him apologizing saying it was a Misunderstanding while offering him a Cheque of Fifteen Million naira For Compensation.
His Wife on hearing the Miraculous Turn around contacted him and started seeking for forgiveness.
See his Post Below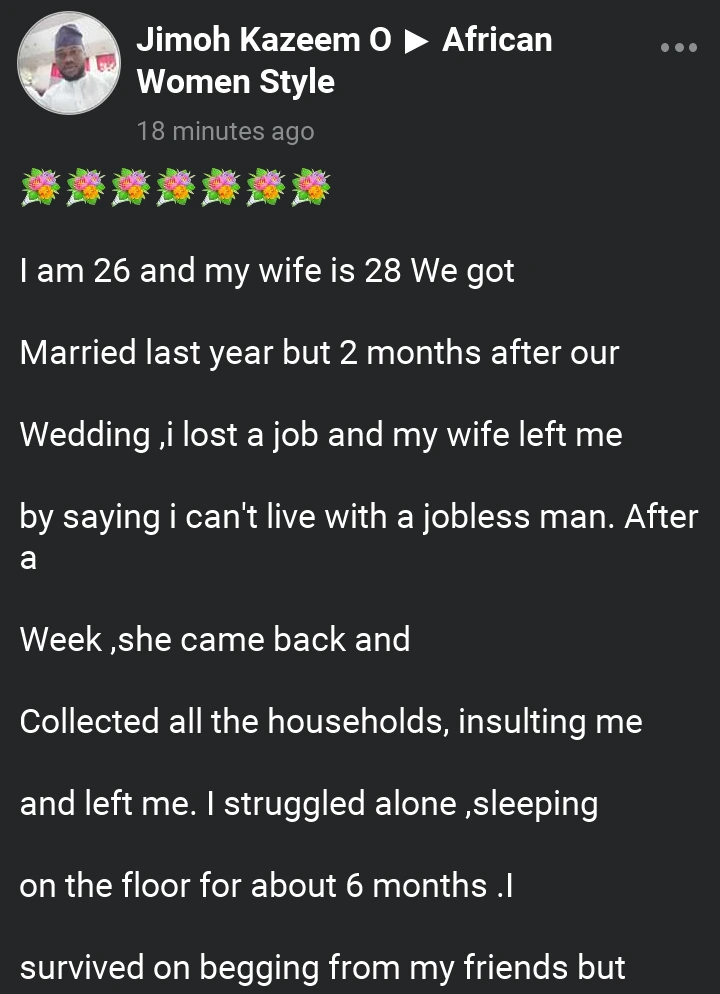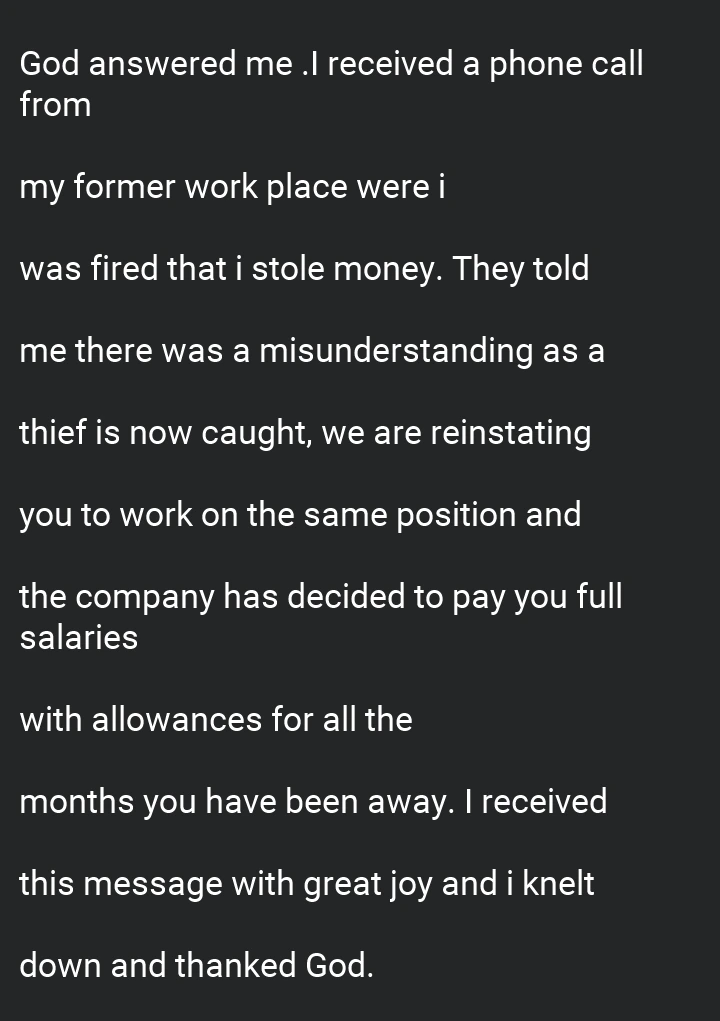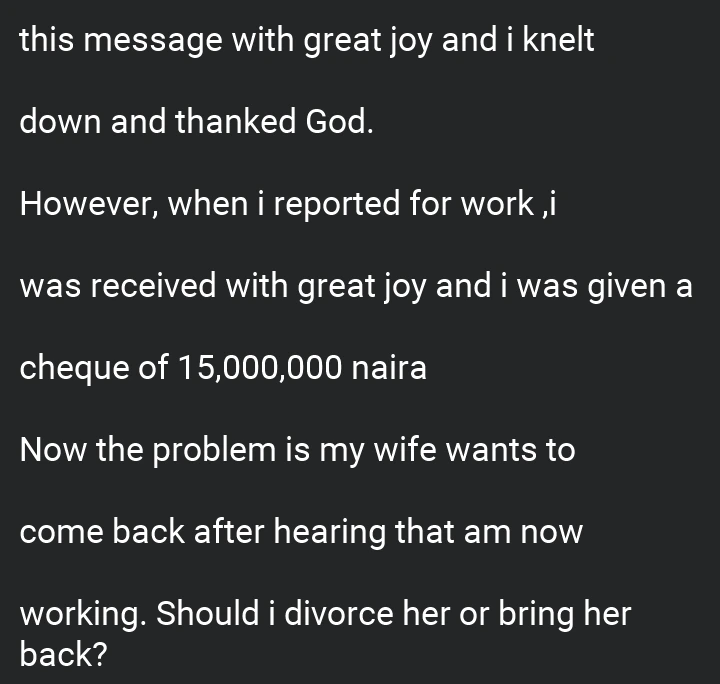 Please what is your Sincere advice for this man?