Just Because she was disciplined her for bad behaviour Househelp Pours Sniper In Her Madam's Food Within 3 Days Of Her Job,(See Photos)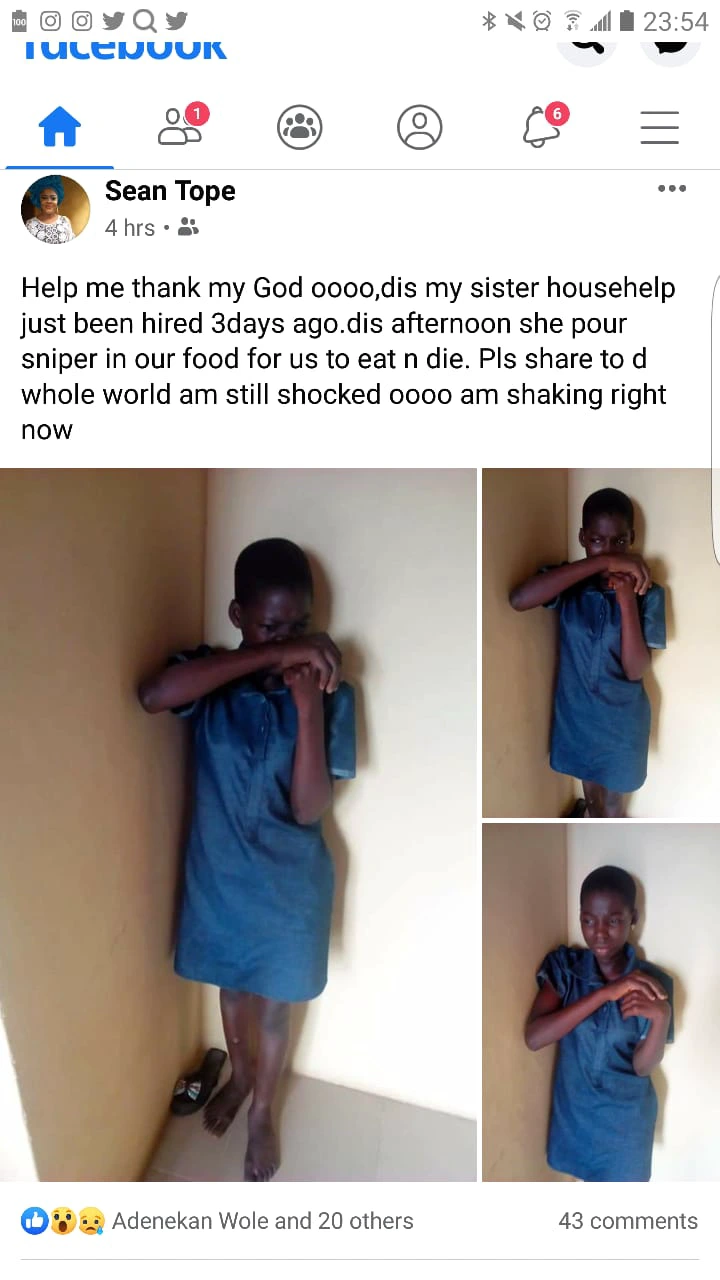 A Facebook user, Sean Tope, has shared a shocking story of how her sister's househelp tried to poison the entire family by putting Sniper in their food.
According to Sean Tope, the househelp whose name was not disclosed was hired just three days ago, and was quickly blending into the family before the ugly incident happened.
"Help me thank God o," Sean Tope wrote on Facebook. "This is my sister's househelp [that was] hired three days ago. This afternoon, she poured sniper in our food for us to eat and die. Please share it to the whole world. I'm still shocked ooo. I'm shaking right now."
MayorSpeaks further gathered exclusively that the family was living amicably with the girl and had not suspected foul play until earlier today.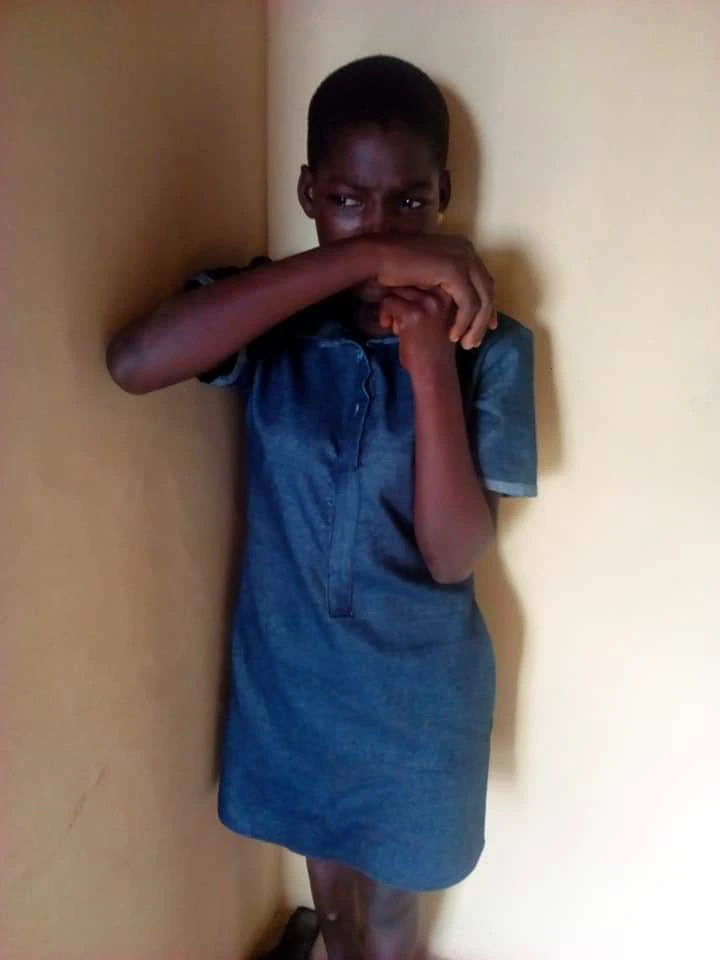 The househelp left the house today without informing anyone. She spent hours without coming back home, and got home pretty late.
The madam disciplined her for such behaviour and asked her not to repeat it again. When she was done crying, she went into the kitchen and poured the deadly "Sniper" into the pot of stew that had been prepared for the entire family.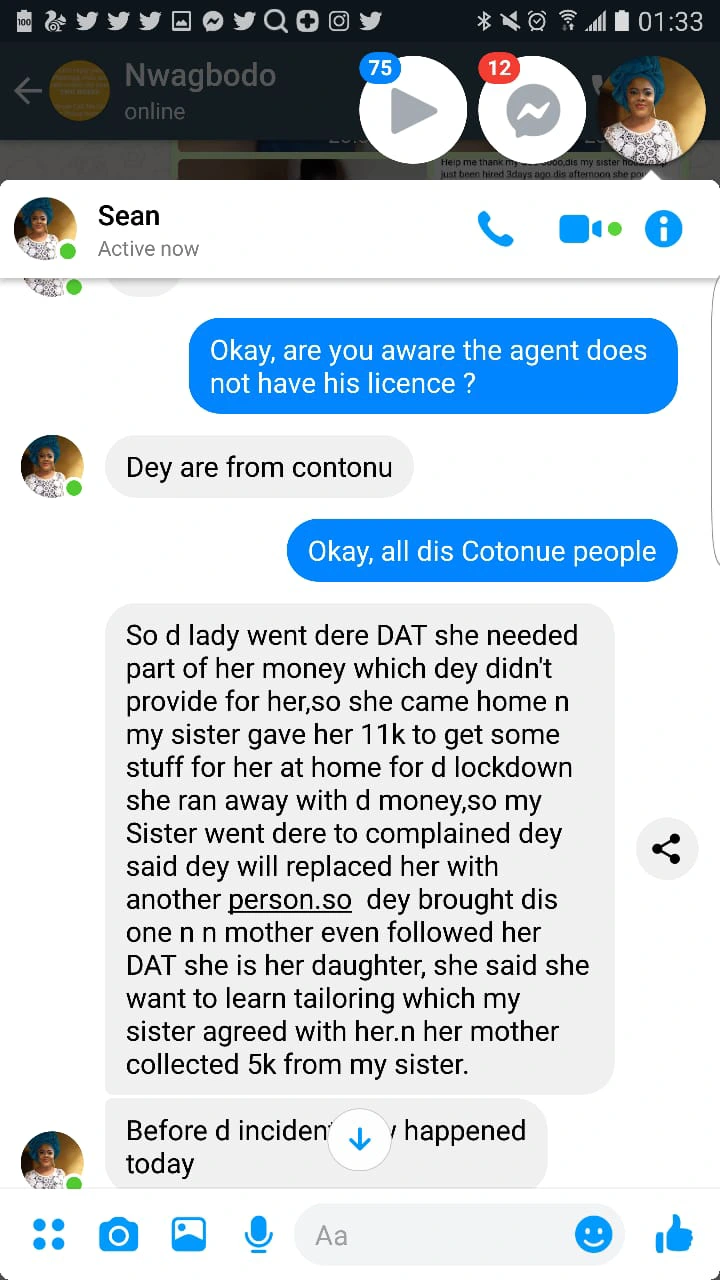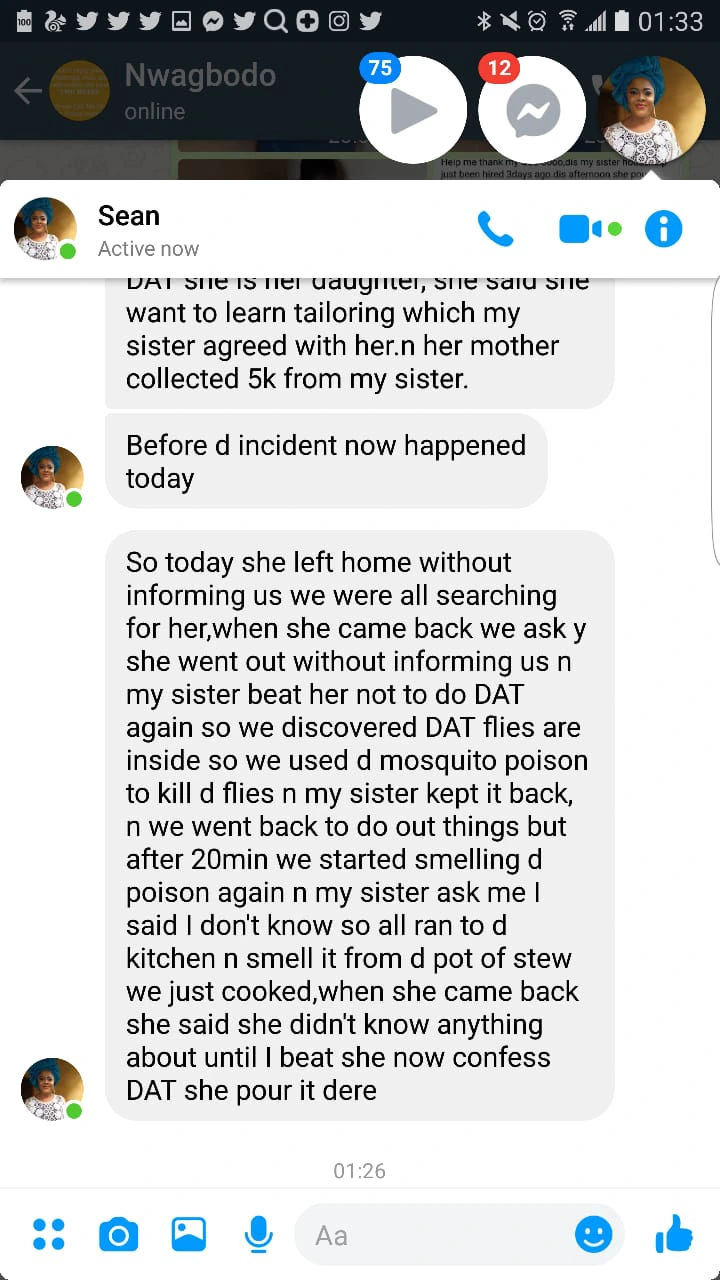 No one would have suspected what was amidst until the madam perceived the smell of the chemical from the pot of stew.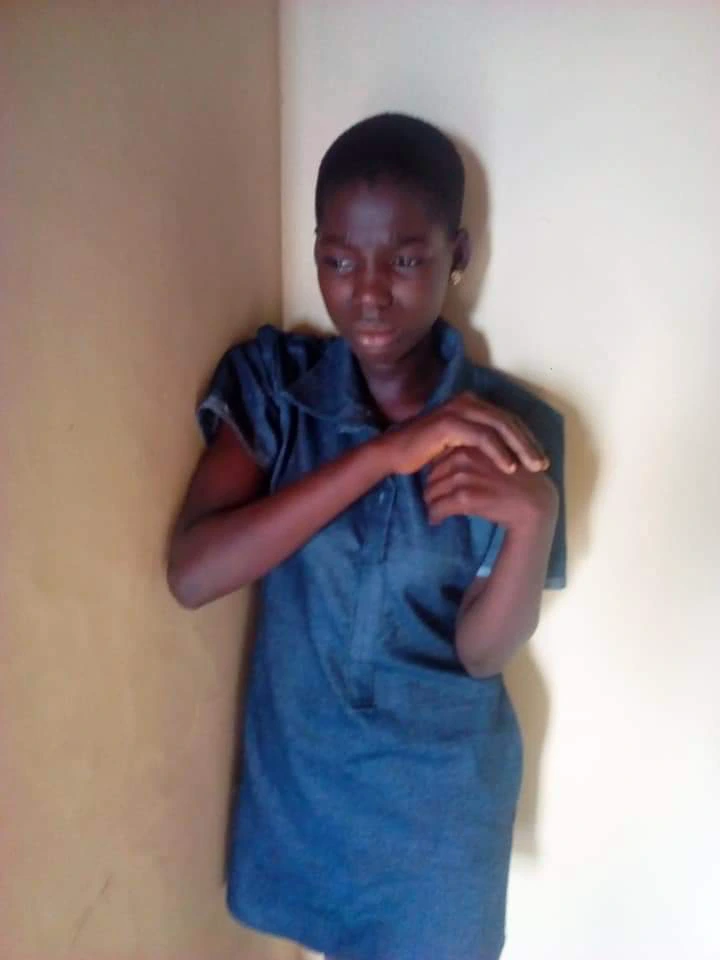 Initially, the househelp denied every knowledge of foul play. But eventually, she owned up and said she did it to get back at the family for disciplining here. As at the time of this report, the family had taken the case to the person who recommended her for the job. It's uncertain if they will also press charges for attempted murder.