Abia Police Arrests Newly Wedded Couple Mr & Mrs Izuna Okon who gave Their One Month Old Baby To Their Barren Pastor.
A newly wedded couple Mr Izuna Okon and his wife Mrs Felicia Okon has been arrested by the Abia State Police Command for child trafficking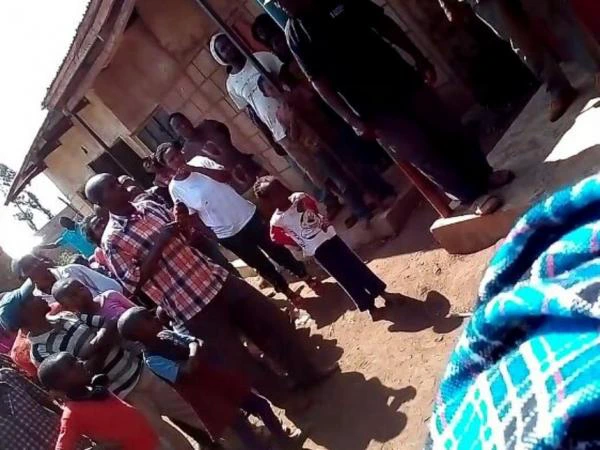 Some neighbors who spoke on anonymity disclosed that, we stopped seeing the baby , since the sudden disappearance everyone has been bothered prompting many questions from the landlord and neighbors
After much pressure from the family and the involvement of police, the couple confessed to have given their child to their pastor as a gift because she is barren.
After several investigations, the Pastor disclosed that the couple called me on phone that they have a surprise gift for me, the following day the brought the little child to my house saying they want to give me as a special gift because i'm yet to have a child and I'm getting old.
Saying they are still young and can give birth to as many as they want.
Speaking on the strenght of the report, the Abia State Public Relations Officer, Pius Azubuike says the suspects will be charged to court for child trafficking as soon as investigations are concluded.
What do you have to say about this? Leave your comments below and share with others