Igbo Billionaire Have Taught Other Billionaires How To Donate,not looking for links to get government contracts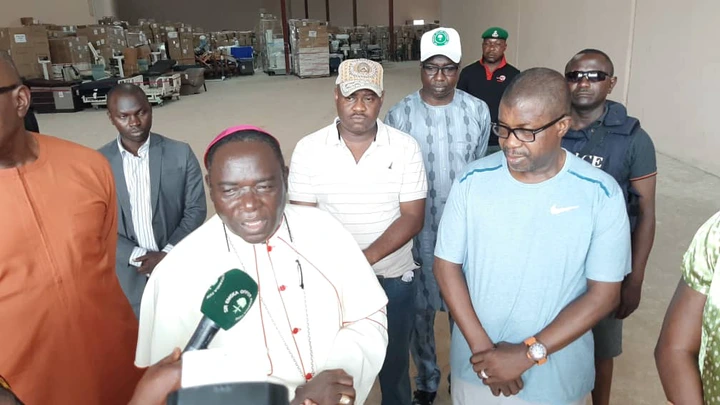 Nigeria have many billionaires that are generous. While many where donating cash, Sir Dr. Emeka Offor bought equipments that worth about N12b and donated them to hospitals across the nation. He has been applauded by all that heard of the news.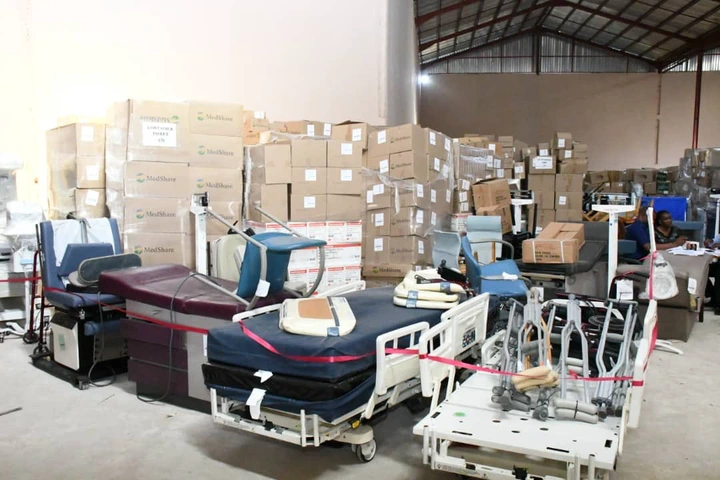 Many Nigerians are saying 'what we need is equipment and not giving out cash that we don't know what they would do with it.' Nigerians do not trust the people in the government to use the money to equip the hospitals. They believe that the donated money would not be utilized well, but would be pocketed by top government persons. And if you should check it very well, it's possible. Nigeria hospitals lack a lot of equipments, not because of shortage of funding, but due to mismanagement of allocated resources. See some reactions below; 
Kissoflife:Dear Nigeria millionaires and billionaires next time u want to do donations please do it like Dr Emeka Offor if it's actually for d poor stop giving us audio pledges of 50million and 100billion dat will end up in d wrong hands #EmekaOfforDonation
LaughingstockA:So, Sir Emeka Offor actually bought all the medical equipments & presented them physically to each hospital while his mates were donating theirs in monetary forms? No nah!!! Some people will not like this type of donation. #EmekaOfforDonation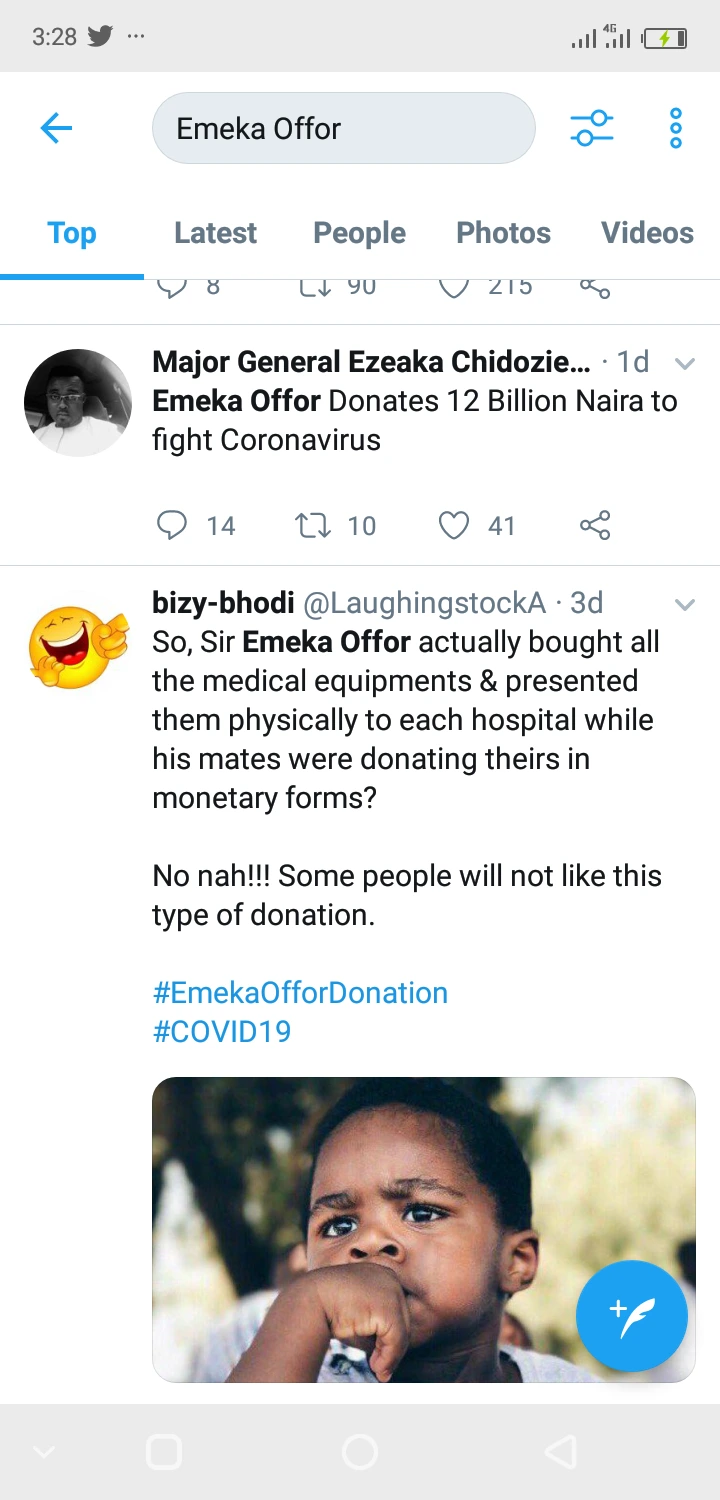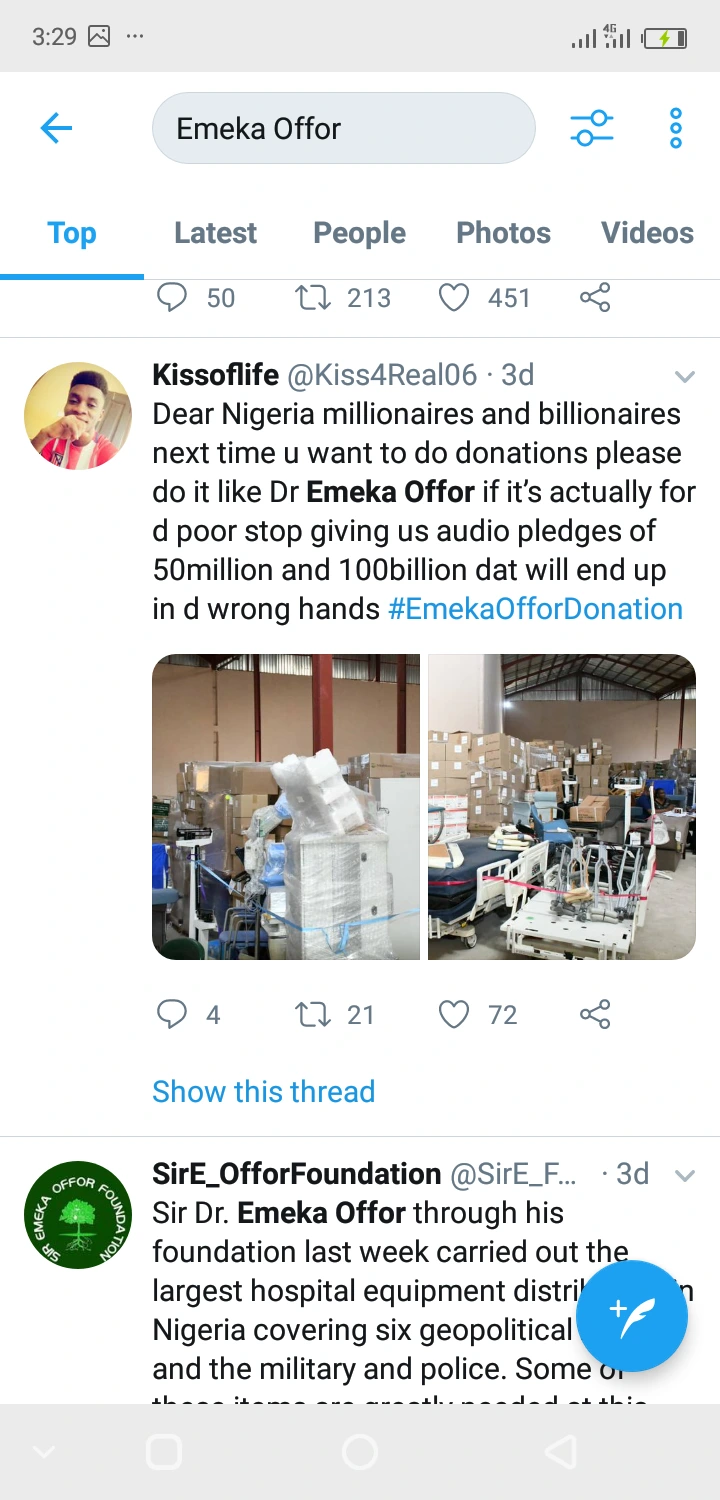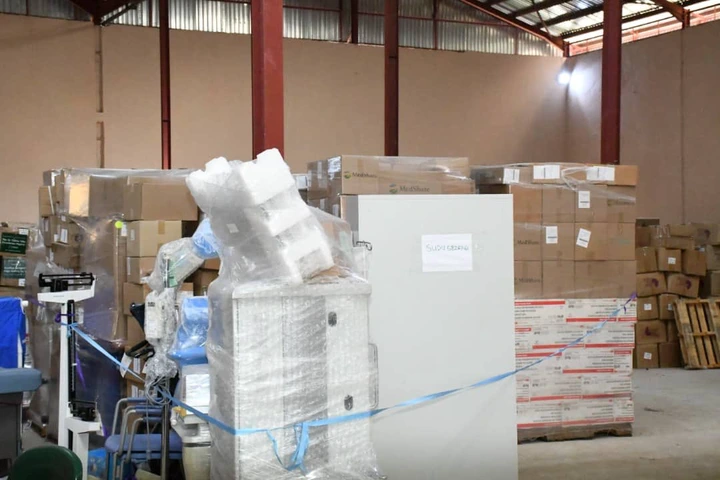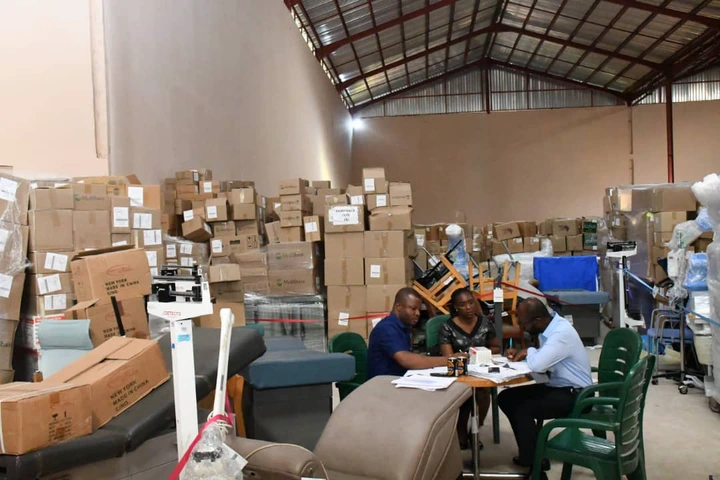 Romeocza:All these monies people are reported to be donating, who are they actually donating it to? Where is the money? The first aid we have actually witnessed is Emeka Offor's
Instead of the billionaires in the nation to give cash donation, they should purchase the needed equipments and distribute. It is more better than to give cash donation (that many would not know how it would be spent).
Kudos to Emeka Offor for his continues support to the nation.
Share, comment, and click the follow me button for more information.