Finally "Njide" has been Caught:-Fake Female Medical Doctor Who Has Worked In Top Hospitals In Lagos And Abuja
opera.comMar 20, 2020 12:11 PM
According to reports, Njide who is in her 30's, had worked as a doctor for years, using forged documents. On interrogation, she had confessed to have worked in different places, including the British American Tobacco (BAT) clinic, Ibadan, the Lagos State University Teaching Hospital (LASUTH) and eventually in Rauz Hospital, Apo, Abuja before she was apprehended.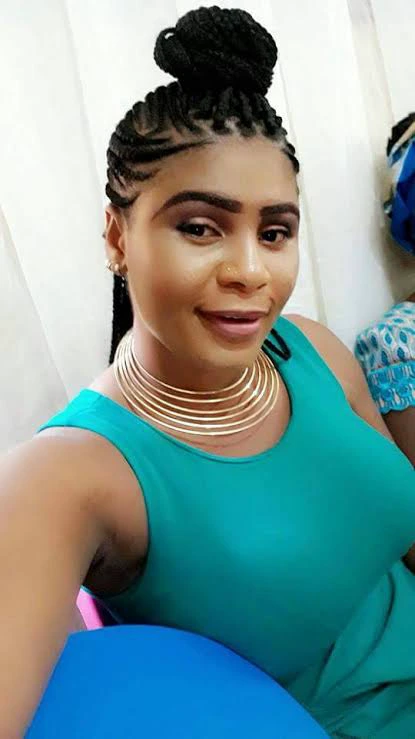 She claimed to have graduated from the University of Nigeria, Nsukka (UNN) Medical College in 2005, adding that she had her houseman-ship programme at the teaching hospital in Nsukka.
The Head of Department of the Inspectorate Unit of the MDCN, Dr Henry Okwuokenye, who carried out the arrest, said the self-acclaimed doctor was asked series of questions but failed the very simple questions any medical student is expected to know.
"The fake doctor's ordeal began more than a year ago when she went to Oyo State to register for her license to practice at the Ministry of Health under the Oyo State Director, Medical Services.
"Following the refusal of the Oyo State Ministry of Health to register her, she was said to have relocated to Abuja, and audaciously went on her own to the MDCN to register for her license," Okwuokenye said.
She came to the council to apply for a new folio number, unique to every practicing doctor in Nigeria, in attempt to get full registration.
"We checked and she was not on the list. She claimed to have graduated from UNN, but we went to verify and we discovered she lied. As at this time, she was on the run."
Okwuokenye further noted that the impostor had been dodging arrest for more than one year now and the council had been on her tail
Angela was reportedly arrested on the first day of her new job, which reports say was worth N280, 000 monthly, at a newly opened private hospital in Bwari Area Council in Abuja after her new employees demanded MDCN to verify its new staff doctors. The Ministry officials, however, became suspicious of her qualifications and undoubtedly verified the authenticity of her claims.
Okwuokenye disclosed that the Council, until a few days before her arrest, didn't have the faintest idea she was working with Rauz Hospital, adding that it was a phantom interview the Council used as a quest to decoy her.
"She eventually fell victim to the bait at Dutse Alhaji in Bwari Municipal Council in FCT," he added.
"Njide's arrest makes her the first female fake doctor on the record of the MDCN," Okwuokeny quipped, adding that "after her arrest, she was reportedly handed over to the police