While fighting Boko Haram in Borno,my wife ran away with an officer in Lagos – Aggrieved Soldier Corporal Tijjani Aminu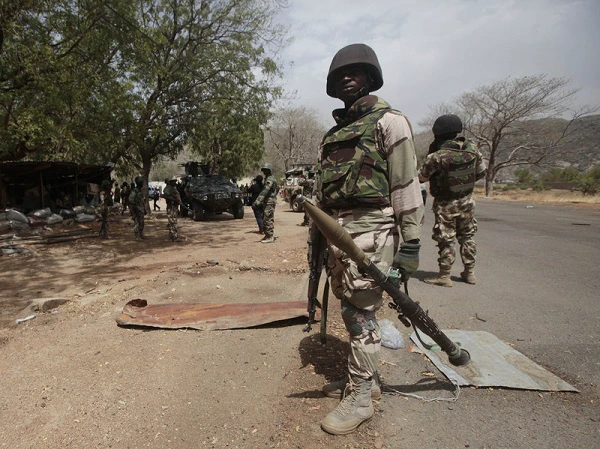 An aggrieved soldier with the Nigerian Army who spent the last six years in the trenches of Borno State and other North East states of the country fighting the Boko Haram menace has cried out after the wife he left in Lagos ran away with a senior military officer.
The soldier, Corporal Tijjani Aminu who is currently recuperating from gunshot wounds he sustained during a fierce battle with the insurgents at a military hospital in Lagos, revealed how he came back home from the war front hoping to be welcomed by his young wife, only to learn that she had run away with the officer who has been transferred to another state.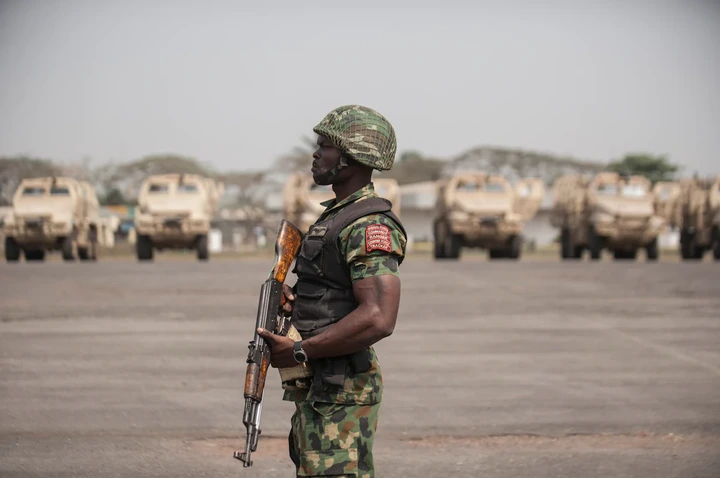 To make matters worse, Cpl Tijanni said when he tried to get in touch with the officer to demand that he returns his wife, he was threatened with all manners of reprimand, including insubordination, court martial, dismissal and even death.
The embittered Cpl Tijanni who narrated his unpleasant experiences from his hospital bed, vowed to take vengeance on the officer as well as his wife, even if that would mean his own death.
"How wicked can women be? How would a legally married woman abandon her husband in the battle field and run away with another man? Is it because he is an officer? Is it because they saw me as a nobody who could not do anything to them?
I am a very sad man at the moment and if I have my way, I will kill them both and damn the consequences. That is how mad I am at the moment.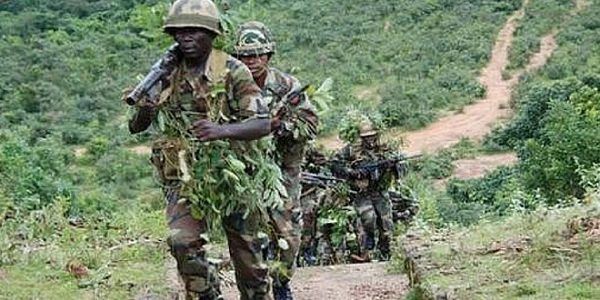 I don't care what comes to me as long as I get at them no matter how long it will take me.
I was at the war front fighting those bastard Boko haram sect, risking my life for the unity of the nation but what did I get in return? Betrayal, treachery, disloyalty and disgrace.
I don't know what the officer saw in my wife, a simple and unassuming girl I brought from my village, hoping she will remain by my side till death, who will be the mother of my children and my companion for life?
Now, look at what she has turned me into. A laughing stock amongst my friends and colleagues, who now mock at me and point fingers at me whenever they see me wobbling about.
They snicker behind my back when they think I am out of ear shot, calling me all sorts of names.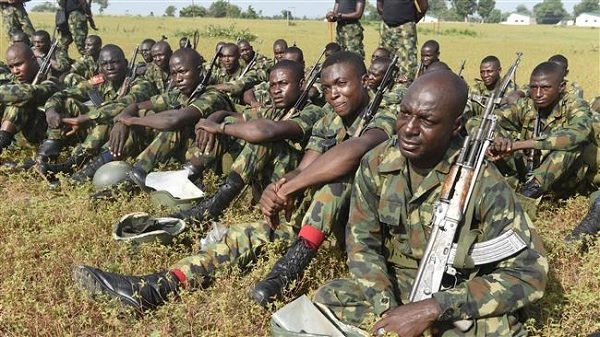 I did everything possible to make my wife comfortable even in my absence. Whenever I had the chance and we were in an area where there was network, I made sure I called her and kept assuring her that the war would soon be over and I would soon come back home.
I made sure half of my salary and allowances were wired directly to her bank account so that she would not lack anything.
I even sent my younger sister to go and stay with her so she would not be too lonely and whenever I could get a pass, I came straight to Lagos to be with her and made sure I satisfied her sexually.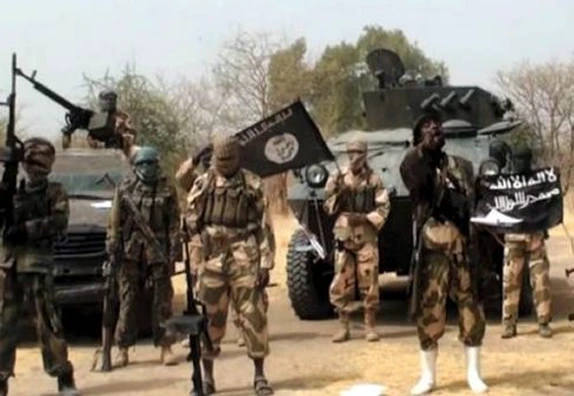 I cannot rule out sexual starvation on her part and even if she had had a secret affair to satisfy her cravings, I would not have minded that much.
Sure, I would be angry but common sense would have prevailed in the end. But running away with another man, a married man for that matter, is what I cannot and will not accept no matter what will come out of it.
I have reported the matter to the cantonment commandant but he said there was nothing he could do since this was a family issue and has nothing to do with the Army but I suspect it is because the person involved is a senior officer and dogs do not eat dogs.
Our families have also tried to mediate and have told her to return to me but she has refused. The stupid officer even came up with a silly proposal of paying back everything I expended on my wife.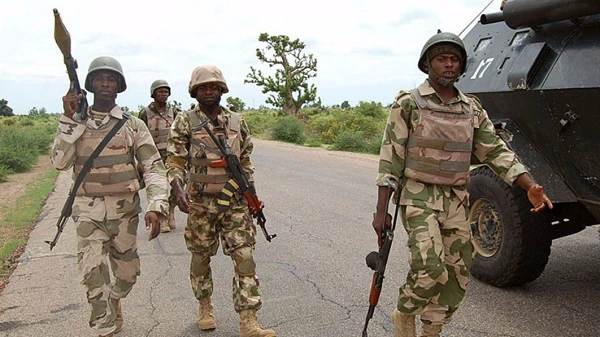 How stupid can a man be?
I will surely do everything possible to get back my wife no matter how long this will take me. And if I can't get her, then the officer will not have her. They can run to the end of the earth for all I care but I will get them with time.
I am a soldier, a warrior, a fighter, and a combatant. I am not afraid of death. I have seen and lived with death, so if I die in the process of fighting for what belongs to me, so be it."