1st thing he did as Emir was marry a 18 years girl,he drive Rolls Royce around the poor,Elnathan John shaded Pretending Sanusi (pictures)
Nigerian writer, Elnathan John has shaded the deposed Emir of Kano, Muhammadu Sanusi II, suggesting that he is never a reformer as many people believe, but just an educated person who knows how to speak fluent English. 
John who took to his twitter handle, @elnathan_john on Tuesday night to share his views, inferred that the Emir while he was on the throne, did nothing of note to improve the situation of things in Kano but was living in affluent and promoting in private what he condemned in public.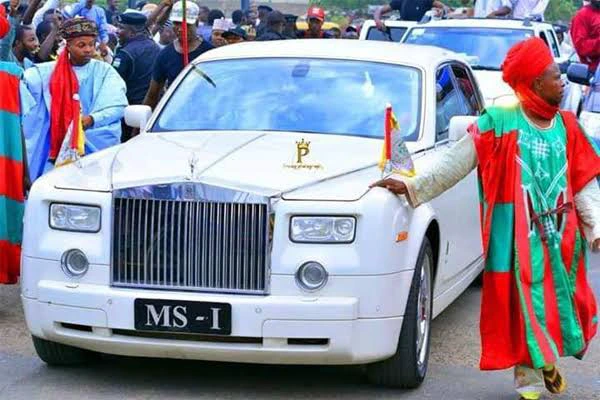 Sanusi's Rolls Royce (1)
"An educated accent covers a multitude of sins in Nigeria. You can do spree-spree and sound slightly critical Nigerians will worship you and call you progressive no matter the evidence to the contrary. Radical my balls," he wrote. 
"You ride through a poverty infested town in Rolls Royce and marry four wives while wagging your finger at poor people who do the same. You show no signs of fiscal responsibility or any indication that you govern in one of the poorest places in the world, not just in Nigeria but you give nice speeches that are critical. Revolutionary!
"We can call the man many things. Intelligent. Yes. Well spoken, yes. Confident, yes. But radical? Do you know what the word means? How low is the bar that talking about out of school children (which everyone talks about even not so intelligent people like GEJ did) is radical?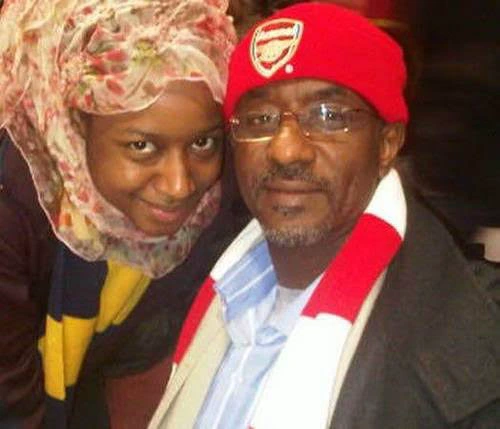 Sanusi with the young wife he married in 2014. She was 18
"Apart from speeches I want to see one actual thing he DID to reform that traditional institution, bring it out of the dark ages where it now firmly is. First thing you did is accept an extra wife 30 years your junior like chattel to bond with another emirate. Where is this reform
"You lived the exact same needlessly lavish life of your predecessor in a place with some of the most extreme poor in the world, while preaching about corruption and waste. The Emirates finances, still shrouded in mystery. While preaching about govt waste. Which reform please?" he wondered.
Sanusi was on Monday, deposed by the Kano State governor, Abdullahi Umar Ganduje over corruption allegations and alleged undermining of the office of the governor.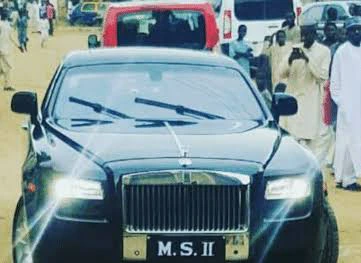 Sanusi's Rolls Royce (II