Battle For Super Eagles Goalkeeping Gloves: Coach Gernor Rohr has hinted His Choice To Start Vs Benin
Coach Gernor Rohr has hinted that the Super Eagles goalkeeping gloves will be handed to Daniel Akpeyi when his side face Benin in an Africa Cup of Nations qualifying match on Wednesday evening.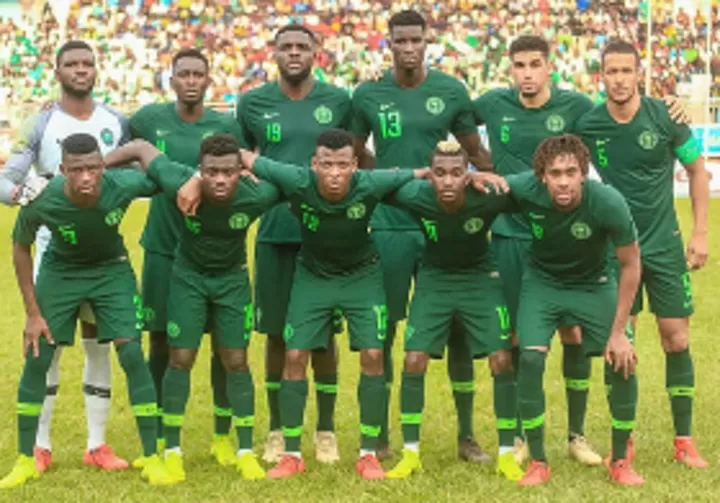 The German noted that the Super Eagles have been unfortunate regarding the goalkeeper position, with Carl Ikeme calling time on his international and Francis Uzoho suffering a long term injury.
Akpeyi, Heartland's Ikechukwu Ezenwa and Fortuna Düsseldorf rookie Maduka Okoye form part of Rohr's current squad but the Kaizer Chiefs man is in pole position to start simply because he has notched up games in the South African ABSA Premiership this season and he's the most experienced.
German-born Okoye has been touted as a future Super Eagles number one but does not have the experience of African football and Rohr admitted as much when he was asked on the chances of the 20-year-old being in goal against the Squirrels.
"I have been asking myself this question since the last match when we lost unfortunately Uzoho.
Uzoho was coming back, he was fit, good performances and unfortunately he had this injury," Rohr said.
"We are not lucky with the goalkeeper position if you remember what happened before with Carl Ikeme and we had the problem that Uzoho did not play at all in his club last season.
"Now he came back and he is injured, we are not lucky but we are working hard in this position with Alloy, the goalkeeper coach, and all the staff.
"The problem for Maduka, it was not easy for him to come in the match, 66 minute, against the best players in the world and to do well but he doesn't know African football.
"It is only the first time since he was six years old he has been to Nigeria, coming to the country for the second time, so you can imagine, and only one training session to start the game would not be a gift for him perhaps.
"We will be very careful, we don't want to burn him, he is here for the future.
" Rohr continued : "We have the chance to see again perhaps Daniel Akpeyi who is doing very well in his club, number one now in South Africa with Kaizer Chiefs, playing against a big club last weekend and winning.
"He has experience also in a young team, we will see.
"We have Ezenwa also but he didn't play so much in the league.
You can find yourself a solution for tomorrow.
" Akpeyi has posted an impressive three clean-sheets in his last four league appearances for Kazier Chiefs while conceding two goals.
Battle For Super Eagles Goalkeeping Gloves: Coach Gernor Rohr has hinted His Choice To Start Vs Benin