Pictures:Police Destroys "Sanctuary Of Grace Church" in Kaduna, Arrests Pastor (see Reasons)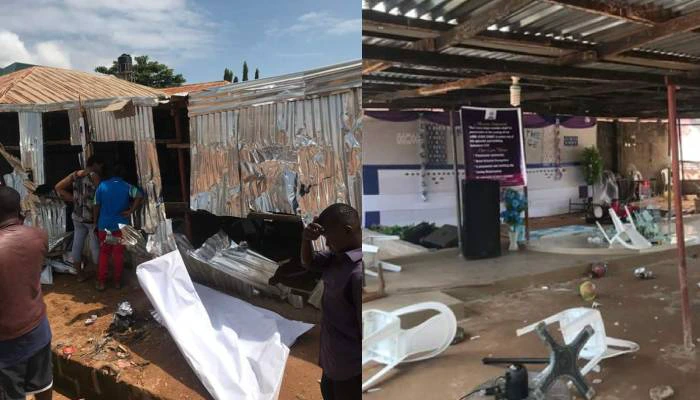 According to Southern Kaduna on Facebook, A Nigerian Pastor has been arrested, church destroyed as he was allegedly caught with some women materials.
He wrote:
"The Head Pastor Of "Sanctuary Of Grace Church" Ungwan Boro by KURAMA junction Kaduna is presently Under Police Custody After Getting Caught with Human Hair, Used Pads, Pampers and other fetish materials, his car and Church has been vandalized.
Please be careful how you dispose the above mentioned materials as wisdom is profitable to direct.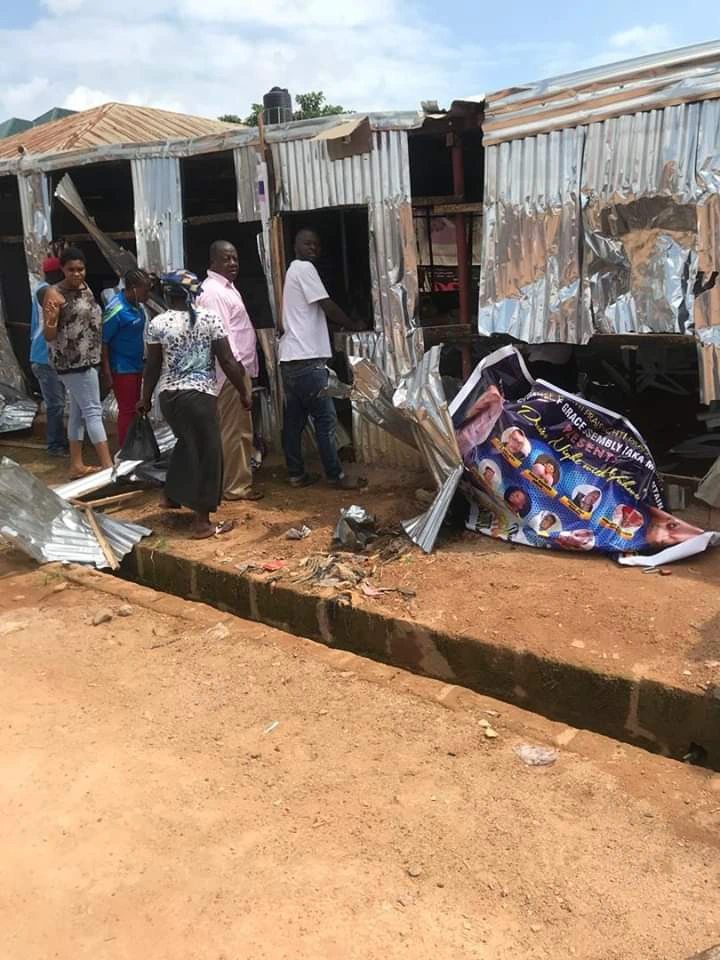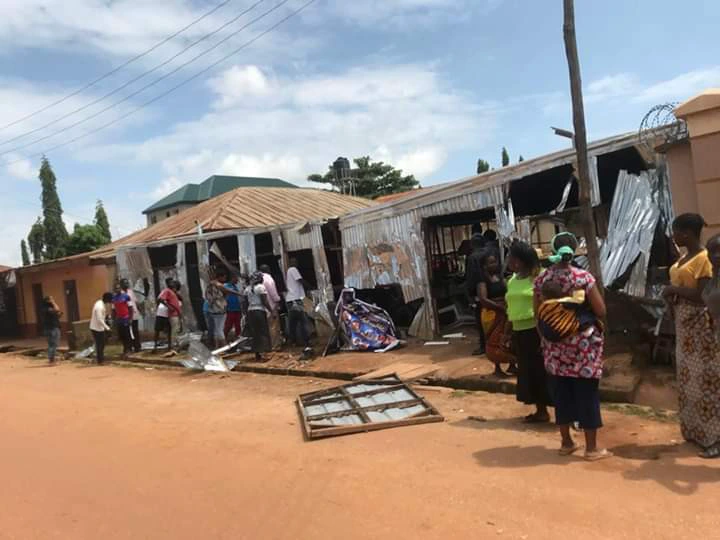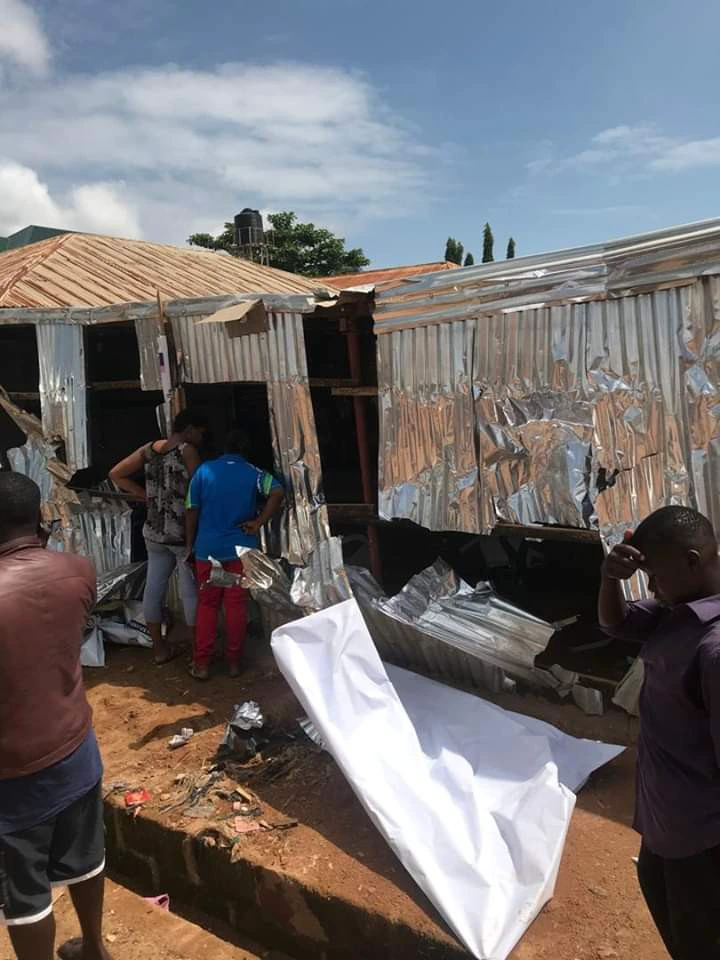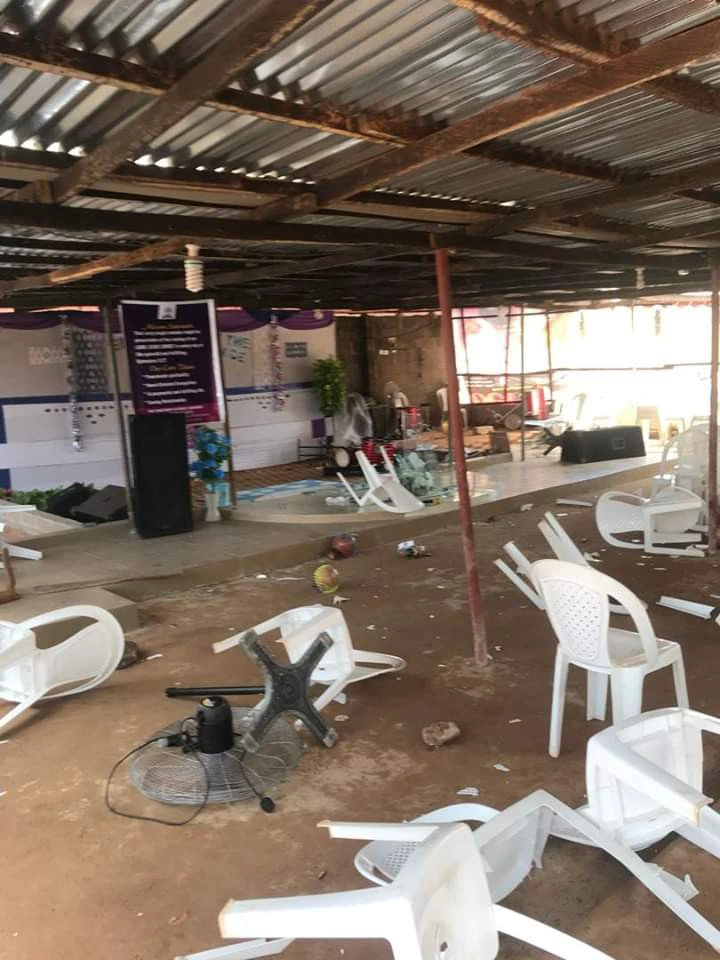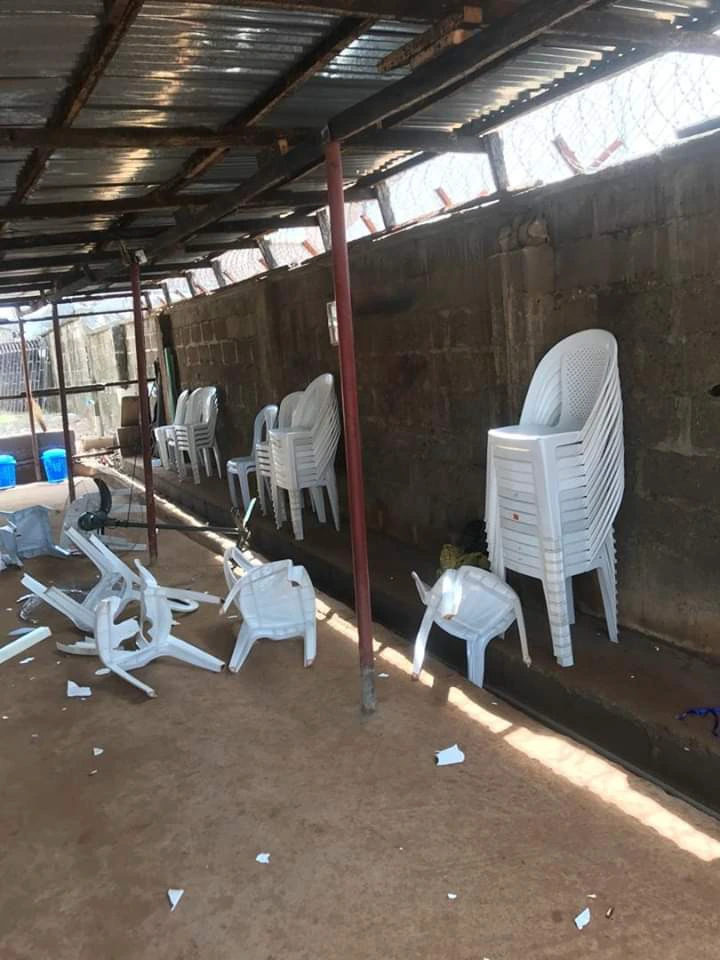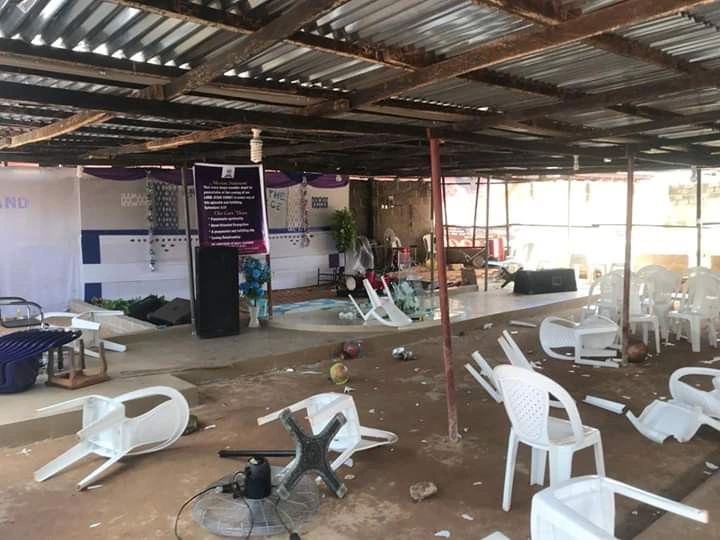 Pictures:Police Destroys "Sanctuary Of Grace Church" in Kaduna, Arrests Pastor (see Reasons)